Changing the Face of Africa, One Patient at a Time
It is in Rwanda's geographical heart of Kigali, at the Central Government Hospital, where most of the country's serious trauma fractures filter in. An eight-year-old girl, who cannot open or close her mouth, sits in the emergency waiting room, drooling. Crushed by a cow, she has a severely fractured and displaced jaw, and has been waiting two days for definitive care.
Lacking facial trauma repair skills
"What's going to happen to her?" asks David Shaye, an American facial plastic, reconstructive, and global development surgeon, who lends his skills in Rwanda to train residents at the hospital. The new doctors shake their heads. None of them know.
In this nation of 11 million people, such facial trauma cases can sit around for weeks, even a month or two, because of a lack of doctors trained in this problem. Looking at the patient, David is aware that without treatment, at worst, this little girl will die from an infection. At best, her jaw will heal in an unstable fibrous union.
"Let's book her for surgery, today," he states. The residents become excited with the prospect of learning a new procedure. They know this could help many of their fellow Rwandans.
In the operating room, David instructs Gratian Tuyishimire, an ENT trained junior surgeon, on how to reduce the fracture. Using wires and a small plate that was scrounged off an orthopedic hand tray, the little girl's jaw is put back in proper position, and her life forever changed.
Building surgical capacity in the developing world
David brings his trauma and reconstruction skills to low-income countries, where the burden of facial surgical disease is high. Each year, the Boston-based facial plastic and reconstructive surgeon at Massachusetts Eye and Ear and Harvard Medical School instructor spends four months of his year abroad, to teach and operate through Harvard's Program in Global Surgery and Social Change and Rwanda's Human Resources for Health Program. His work in building surgical capacity for facial trauma is also supported through an AO Alliance Grant.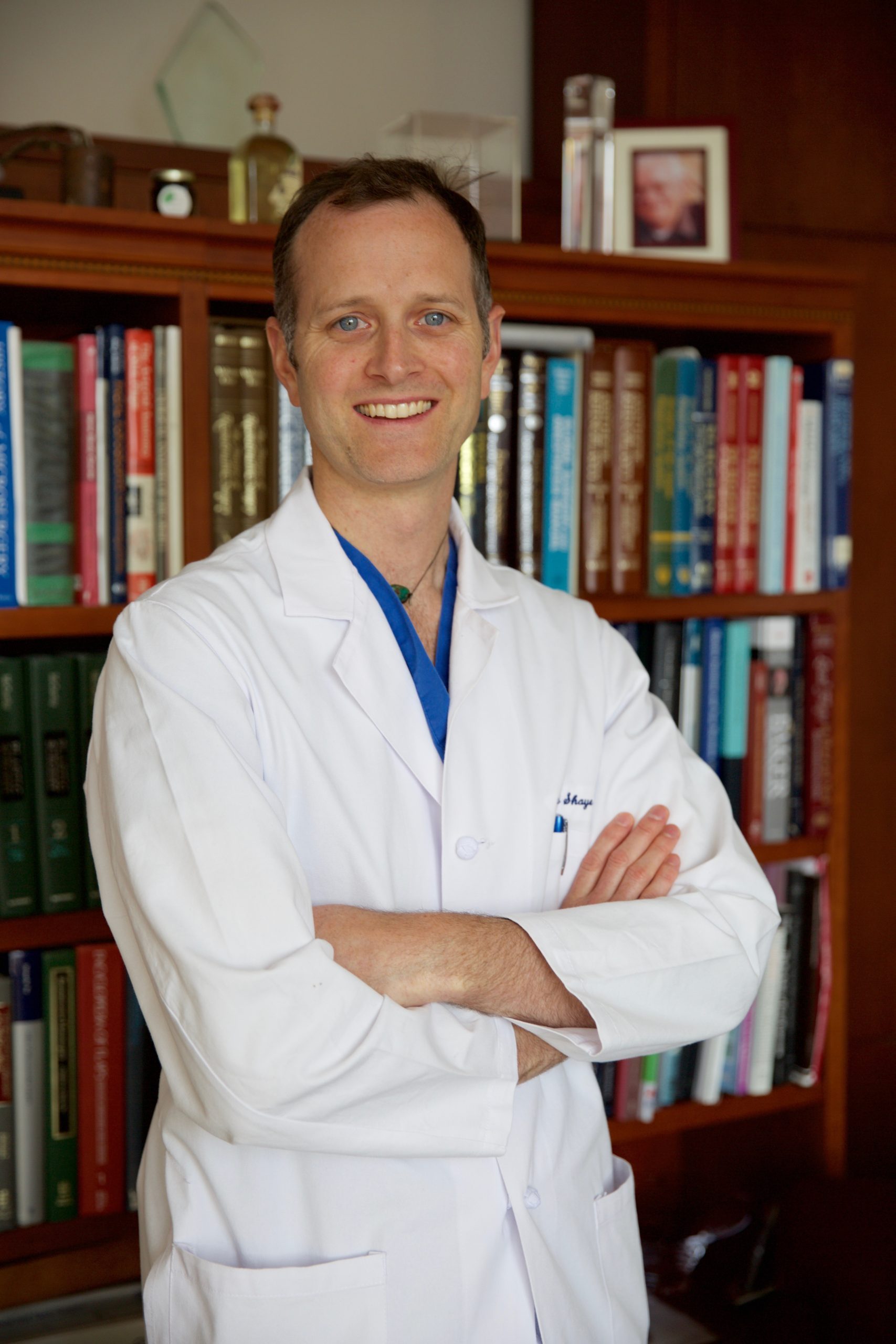 The demand for his skills is constant
"In Guatemala, I'm doing congenital ear reconstructions. In Zimbabwe, cleft lips, and in Rwanda and Zimbabwe, I do a lot of facial trauma work," David shares. On these trips, he travels lightly. "Besides a headlight, a spool of wire, or arch bars, I bring very little, and use what is locally available," he adds.
As Associate Head of the Department for Otolaryngology at the government hospital in Rwanda for two months each year, David does what he'd do at his home clinic. He sees patients, runs a cadaver dissection course, conducts a suturing workshop, and is inundated with trauma cases and operations. This year, though, David took steps to ensure that through education, the country's largest and only teaching hospital can address facial trauma in a more sustainable way.
"With some skulls, limited plating supplies, and a few hand drills, we went over internal fixation principles," David explains, "as well as a number of wiring techniques that were commonly used in the United States fifty years ago," he offers. "Because these surgeons are sent out to the district hospitals, we presented the AO principles for stabilizing fractures using the most basic supplies."
Two months later, David and Travis successfully replicated the course to an audience in Harare, the capital of Zimbabwe.
Initiating a facial trauma fellowship
At the government hospital in Rwanda, David has also developed a maxillofacial trauma fellowship, of which Dr Gratian Tuyishimire is the first fellow. On this front, "the hospital has allocated space and resources, Harvard has bestowed recognition, and we are in the process of getting the University of Rwanda to recognize it," shares David.
In a world where surgical disease compromises approximately 30% of the total burden of disease, training motivated specialists like Gratian creates long-term impact. When his fellowship is completed, Gratian will have worked alongside David on multiple cases and be ready to assume a facial trauma specialist role. "Ideally, he will have his own ward for facial surgery, operate on multiple patients throughout the duration of his career, and continually disperse his knowledge to others to reduce the surgical disease burden," offers David.
Taking a global approach to healing
For now, David continues to keep Gratian under his wing. Back in Boston, he receives messages and photos from cases and surgeries, and gives feedback, praise, and advice. Many of these cases he will never see again.
"Frequent follow-up in Africa is challenging," admits David, although sometimes all it takes is to pay a bus fare to obtain a long-term result. "Patients eventually return home and their lives continue on. This was the case with the young girl needing jaw surgery," he shares. "She did very well in the first month of recovery and went back to her village."
To continue to build capacity for facial trauma and reconstructive surgery, Dr David Shaye and Dr Travis Tollefson will run another course in February 2017 in Kigali, Rwanda, and a second facial trauma workshop in Harare, Zimbabwe, in May.