Treatment of pediatric elbow injuries in low-income countries in English and French
The internet has the power to change lives. For us here at the AO Alliance Foundation, it provides a great opportunity for live training of healthcare professionals across the world "" all without anyone needing to travel or leave the vicinity of their hospital or place of work.
Our second educational webinar, held on 11 April 2016, was a perfect case-in-point.
This 1-hour session focused on "Treatment of pediatric elbow injuries in low-income countries". It was led by two experts in the field, the pediatric trauma surgeons Leonard Banza (Malawi) and Florent Anicet Lekina (Cameroon).
Serious injuries affecting children in low-income countries can be particularly cruel, and are often exacerbated by inaccessible or unaffordable emergency care. However, with skilled management, appropriate to a limited-resource setting, many of these children can return to normal lives.
The webinar was lecture-based, with participants able to view both the speakers and their slides via the internet. It was also highly interactive: questions from the audience were received and answered in real time.
Of course, complete understanding is central to effective learning, and it is important that education is a provided in a language that attendees speak fluently. With this in mind, the webinar was run twice, once in English and then again in French. Across the two sessions, almost 200 participants benefitted from the expertise and experience of Dr Banza and Dr Lekina.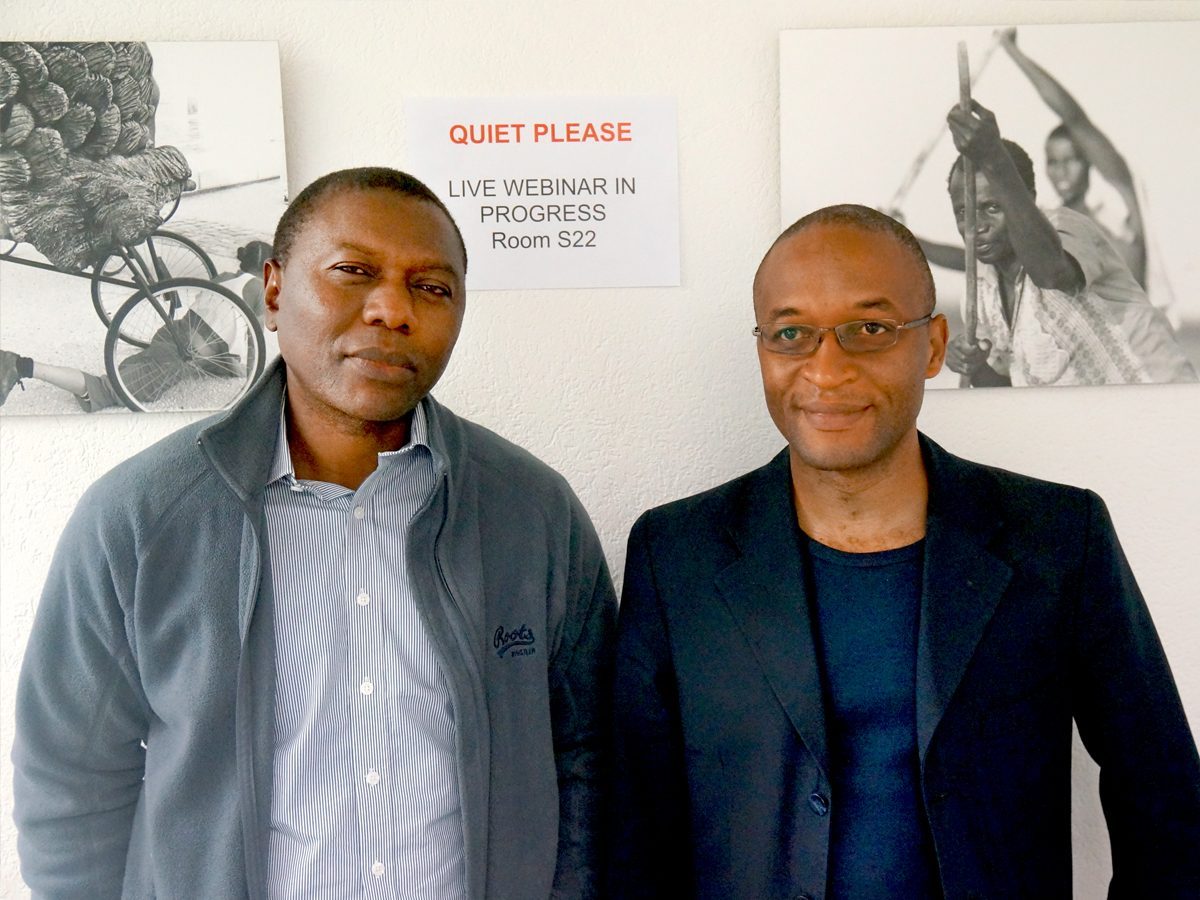 Both webinars were highly polished and well received. The support of the AO Education eLearning group was important in bringing everything together, but the teamwork and planning of the two session leaders was particularly instrumental. As Dr Lekina noted afterwards: "The interaction between Dr Banza and I during the webinar was crucial to make this event a success. Much preparation was devoted to this webinar. I believe the participants and their patients subsequently will be better for it."
It wasn't just a positive experience for the attendees; the trainers also gained significant benefits. According to Dr Banza: "It was a great opportunity to review our own practices for managing these injuries in children. The webinar is demanding, but the breadth of impact is tremendous."
If you missed the live webinars and would like to view a recording, they are available free of charge in English and in French.
The third AO Alliance Foundation webinar is scheduled for 24 October 2016, and will focus on the treatment of ankle fractures in low-income countries. Please stay tuned to our website for confirmation and updates.
See you at the next webinar!