AOA held the first trauma faculty education training in francophone Africa
[A French translation of this article is also available in this page, scroll after the English article to read more.]
On March 18-20, 2017, over 20 francophone orthopedic surgeons and operating room nurses gathered in Yaoundé, Cameroon. It was the first educational course dedicated to enhancing medical teaching skills in francophone Africa through the AO Alliance (AOA) Foundation.
Following the training and under the guidance of educators and surgeons from Switzerland and France, as well as Africa, clinicians were able to develop and strengthen their own teaching methods, which they immediately applied during the AOA surgical operation course in Yaoundé.
Many countries in francophone Africa were represented, including Central African Republic, DR Congo, Burkina Faso, Cameroon, Togo, Gabon, Guinea, Cé´te d'Ivoire, Chad, Benin, Niger, Senegal and Burundi.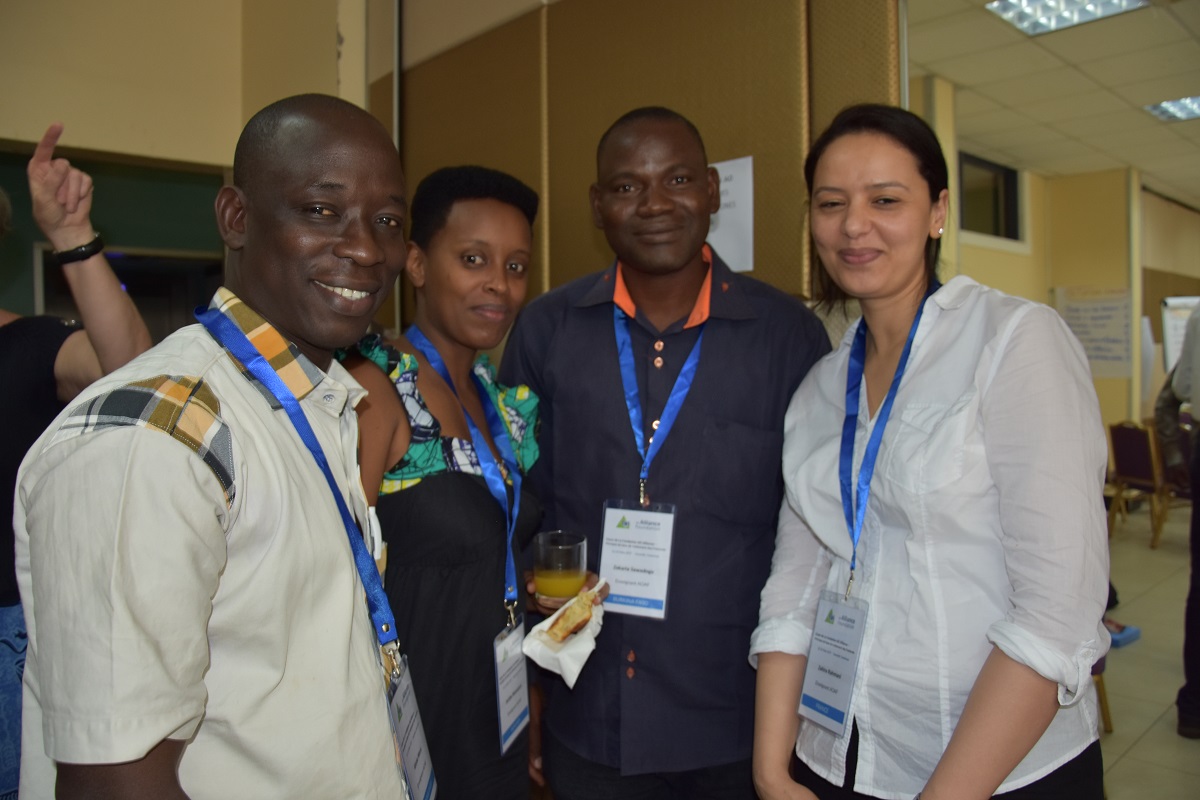 The clinicians committed to ameliorate their methods and practices upon returning to their countries of employment, in accordance with the course's strategic thinking exercises and their contracts. "I will make sure to better listen to my students", said Dr Samba Koné, from Cé´te d'Ivoire. Operating room nurse, Anitha Munezero, committed to improving surgical instrument preparation prior to surgical procedures so as to ensure patient safety.
The event would not have been possible without the local organization team and Dr Florent Anicet Lekina, the AOA regional coordinator for francophone Africa.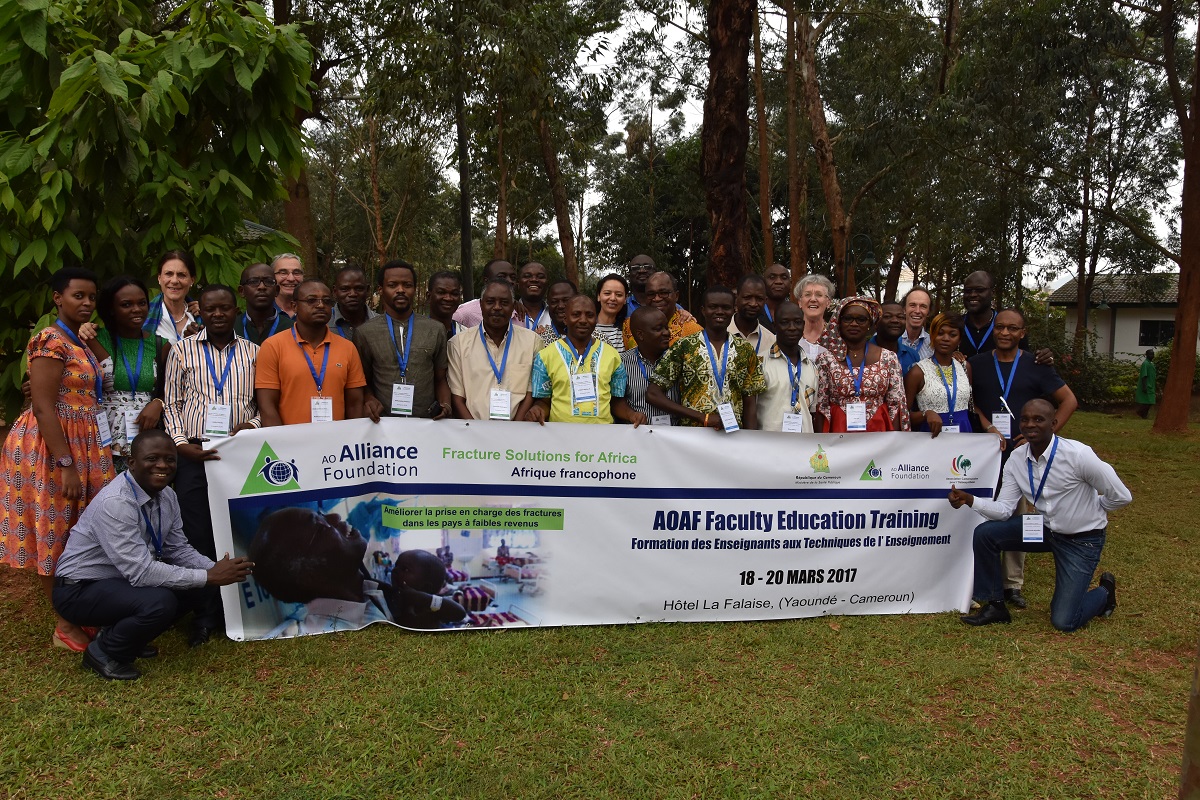 L'Afrique de l'Ouest et Centrale francophones s'unissent pour les formations en traumatologie osseuse de la Fondation AO Alliance
Du 18 au 20 mars 2017, plus de 20 chirurgiens orthopédiques et infirmiers du bloc opératoire francophones se sont réunis au Cameroun é Yaoundé. Il s'agissait de la premié¨re formation dédiée é parfaire les connaissances en pédagogie médicale en Afrique francophone é travers la Fondation AO Alliance (AOA).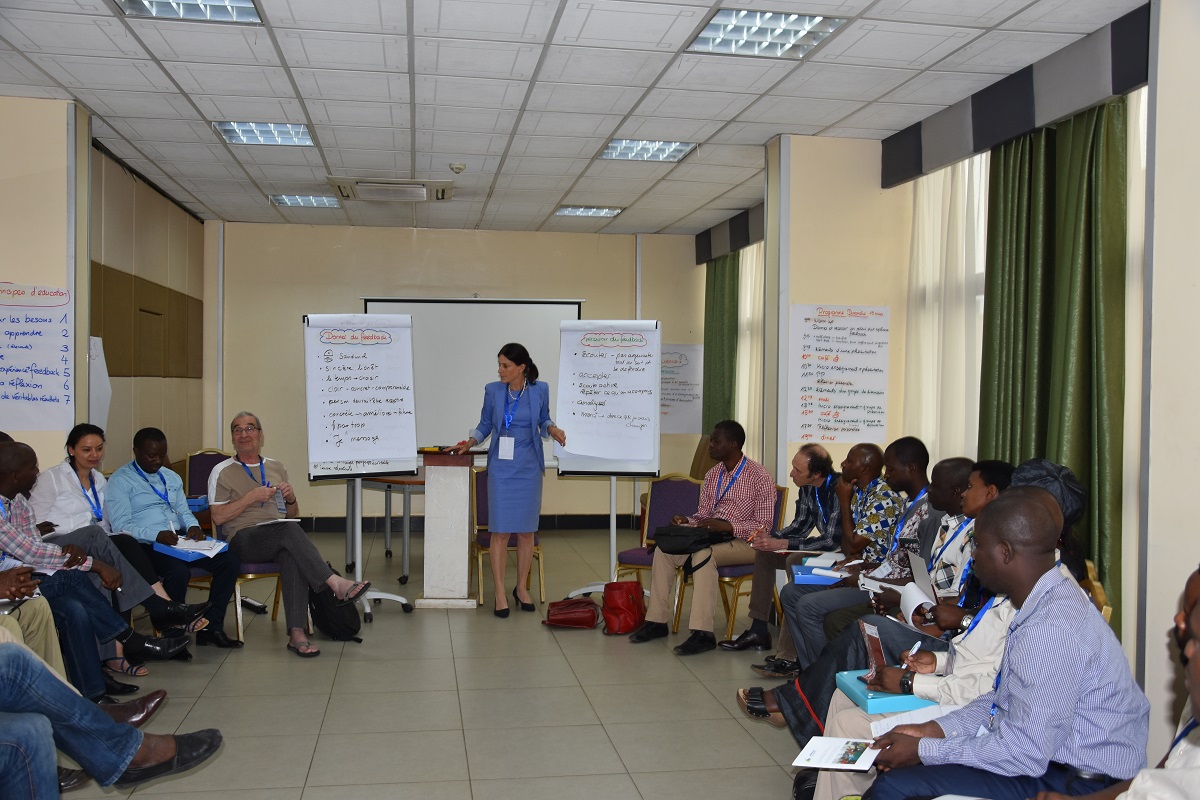 Suite é la formation, les enseignants sous la tutelle de pédagogues et de chirurgiens venus de la Suisse et de la France, ainsi que des chirurgiens africains, ont pu approfondir et développer des techniques d'apprentissage qui ont été immédiatement appliquées lors des cours opératoires de l'AOA é Yaoundé.
Plusieurs pays de l'Afrique francophone étaient représentés, dont la RCA, la RDC, le Burkina Faso, le Cameroun, le Togo, le Gabon, la Guinée, la Cé´te d'Ivoire, le Tchad, le Bénin, le Niger, le Sénégal et le Burundi.
Au retour dans le pays oé¹ les enseignants exercent leurs activités, ils se sont engagés, selon les exercices de réflexion et conformément au contrat, é changer pour le mieux certains comportements et certaines méthodes. Dr Samba Koné originaire de la Cé´te d'Ivoire s'est ainsi exprimé : « je ferai en sorte de mieux écouter mes élé¨ves. » L'infirmié¨re de bloc, Anitha Munezero, s'est engagée é perfectionner la préparation de son instrumentation opératoire lors des interventions chirurgicales afin de pouvoir améliorer la sécurité des patients.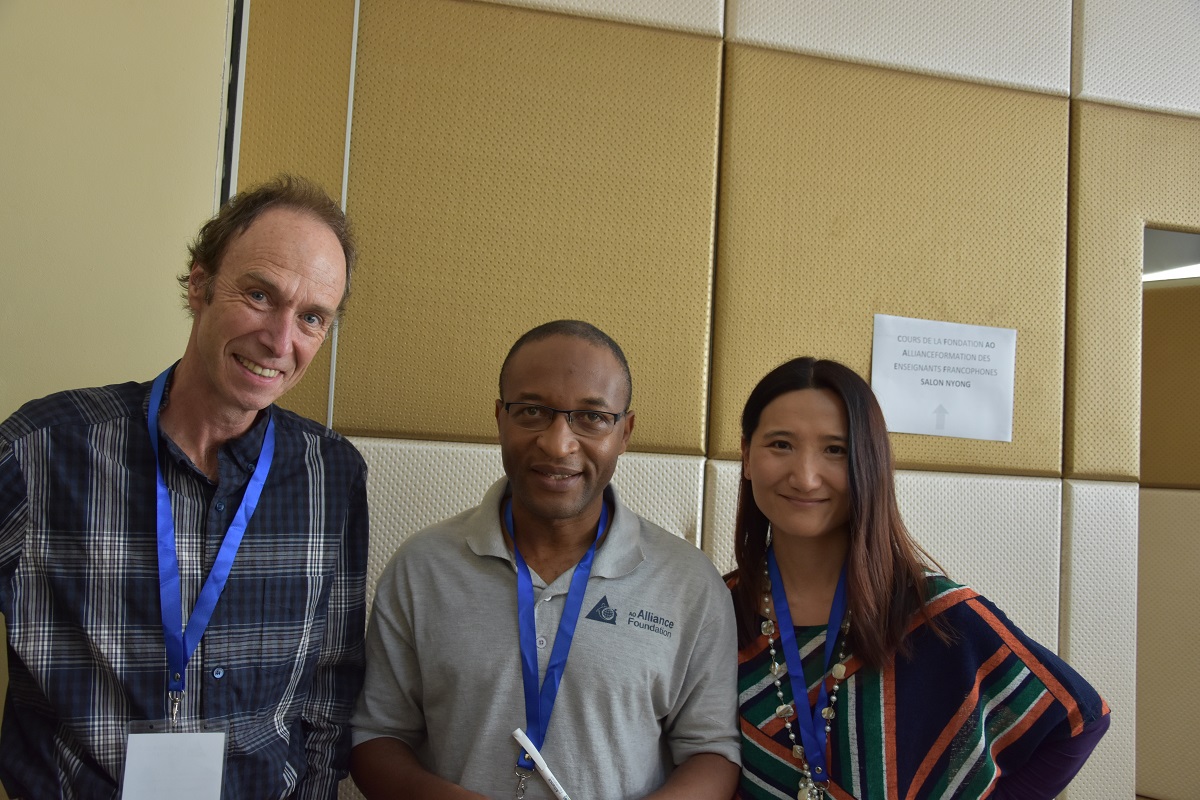 L'événement n'aurait pas été possible sans l'équipe locale d'organisation et Dr Florent Anicet Lekina, le coordinnateur médical pour l'Afrique francophone de l'AO Alliance.
The Rubik's Cube solver runs in your web browser and it finds the solution for your puzzle in seconds.