The first AOAF country initiative is underway
The AO Alliance Foundation (AOAF) hosted its Malawi Country Initiative Launch on 01 December 2015, in Blantyre, Malawi. More than 50 guests, representing various organizations from Malawi, attended this historic event. Hosted in collaboration with the Surgical Association of Malawi, the College of Medicine, the Queen Elizabeth Central Hospital and the Kamuzu Central Hospital, this launch event brought together government representatives, leaders of surgical and trauma societies, and nonprofit organizations, united in their commitment to advocating for prioritization and improvement of fracture care for the citizens of Malawi.
Addresses from distinguished speakers highlighted important themes at the core of the AOAF's mission and activities. Special guest speakers included the Honorable Dr Peter Kumpalume, Minister of Health, Malawi; Professor Nyengo Mkandawire, Professor of Orthopedics and Head of Surgery at University of Malawi, College of Medicine; Dr Sven Young, Consultant Orthopedic Surgeon at the Kamuzu Central Hospital in Lilongwe; and Dr Jim Harrison, AOAF Director for Africa.
The Basic Principles of Fracture Management Course, a joint event sponsored by the AOAF and the East, Central and Southern African Orthopaedic Association (ECSAOA), took place just prior to the launch. The first Basic Principles Course in Blantyre was held nine years ago in 2006.
Given the notable attendance by Malawian surgeons, orthopedic clinical officers, nurses, and those affiliated with the surgical community throughout the country, there was distinct focus on the great need for education and better infrastructure for the betterment of fracture and trauma care.
The AOAF is uniquely positioned to assist with and carry out the five-year capacity-building project aimed to strengthen fracture care and local capacity for neglected trauma patients in Malawi.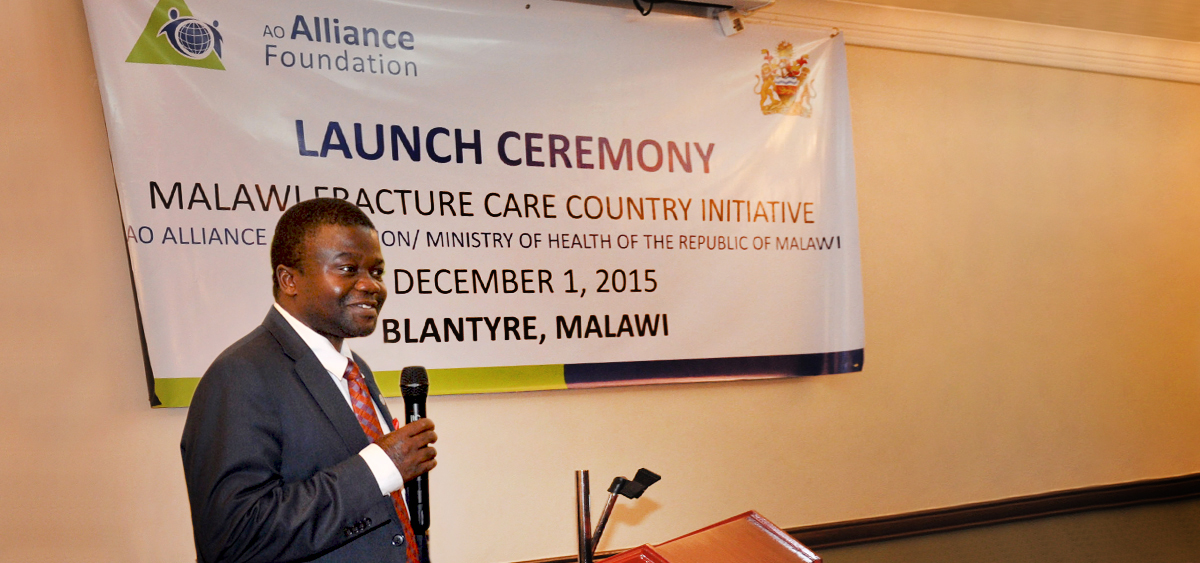 The Honorable Minister of Health of the Republic of Malawi, Dr Peter Kumpalume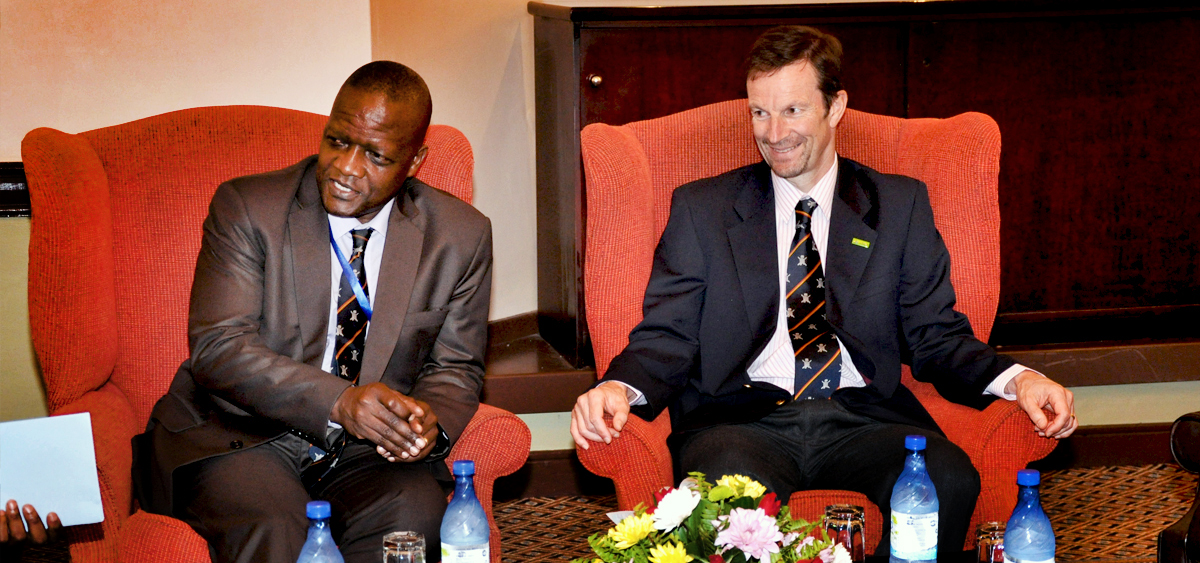 (L-R) Professor Nyengo Mkandawire, Professor of Orthopedics and Head of Surgery at University of Malawi, College of Medicine; Dr Jim Harrison, AOAF Director for Africa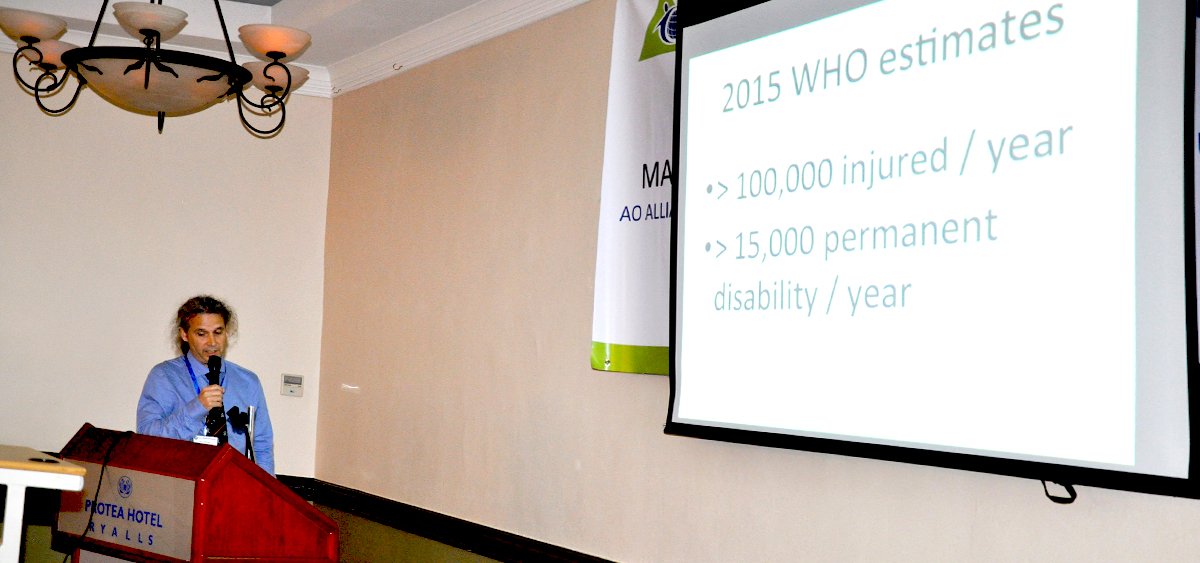 Dr Sven Young, Consultant Orthopedic Surgeon at the Kamuzu Central Hospital, Lilongwe, Malawi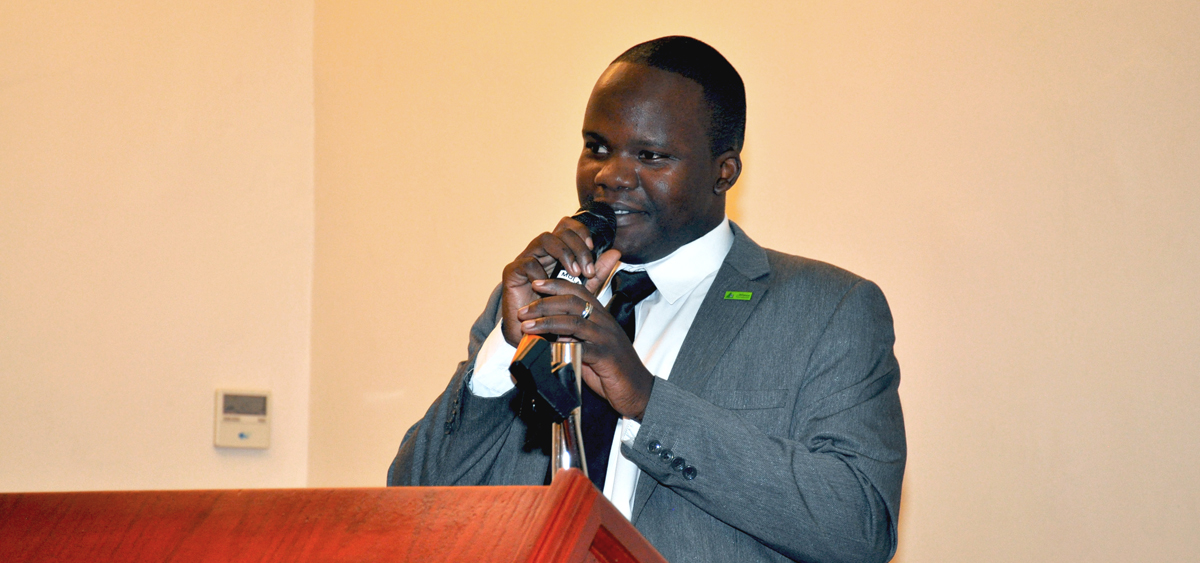 Mr Francis Sungani, AOAF Project Officer for Malawi