How our work brings local solutions to improve fracture care around the world
The consequences of sustaining a fracture differ from country to country. A fracture that is easily treated in a high income country is often a life sentence that destroys the dreams of an entire family in low income countries. At the AO Alliance Foundation, it is our commitment to improve the care of patients with musculoskeletal injuries in low income countries through capacity building, education and training, so that a broken bone doesn't have to be a fractured life anywhere in the world.
We have called on AO surgeon members of the AO Foundation to submit proposals of clinical projects that help address practical challenges in providing fracture care to low income patients in poor countries, be they in a remote village of Uganda or on an isolated island in the middle of the Pacific.
Our work is to select and support the projects that will have a powerful and sustainable impact on fracture management, and help patients, train healthcare workers and empower communities. These proposals, as diverse as the countries from which they emanate, can often be adopted elsewhere. Who would've thought that a local solution could help solve universal problems?
Here are some recent projects inspired by AO surgeons to help trauma patients around the world.
Treat people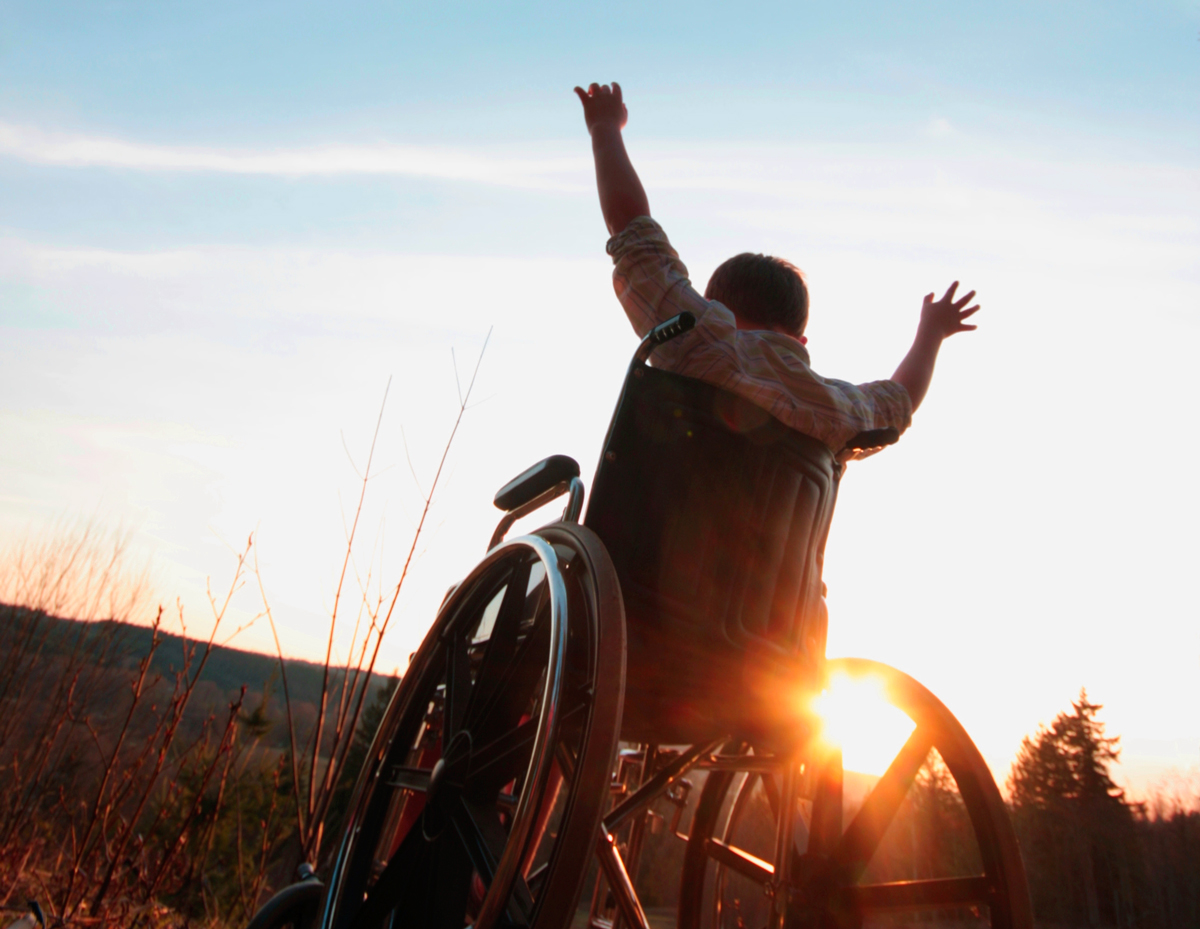 In many parts of the world, what could be considered a simple fracture too often leads to a life of hardship. With large segments of the developing world engaged in some form of physical labor, and a continual rise of motorization with little or no road safety rules, accidents impairing the full usage of a limb can make the difference between a fulfilling life and a life of poverty.
Cameroon: Children can run again
Children in Cameroon play, run, jump and work. But even flexible bones are not unbreakable. Dr Florent Anicet Lekina of Cameroon proposes the creation of a reference center to ensure that children receive proper fracture care in a timely manner. By informing and teaching parents, medical staff from district hospitals and traditional healers in the timely administration of proper initial fracture treatment for children, this project aims to drastically reduce fracture complications suffered by too many children in Cameroon.
Dr Lekina hopes that, after three years of activities, the center will help more than 700 children return to the playground happier than ever.
Train doctors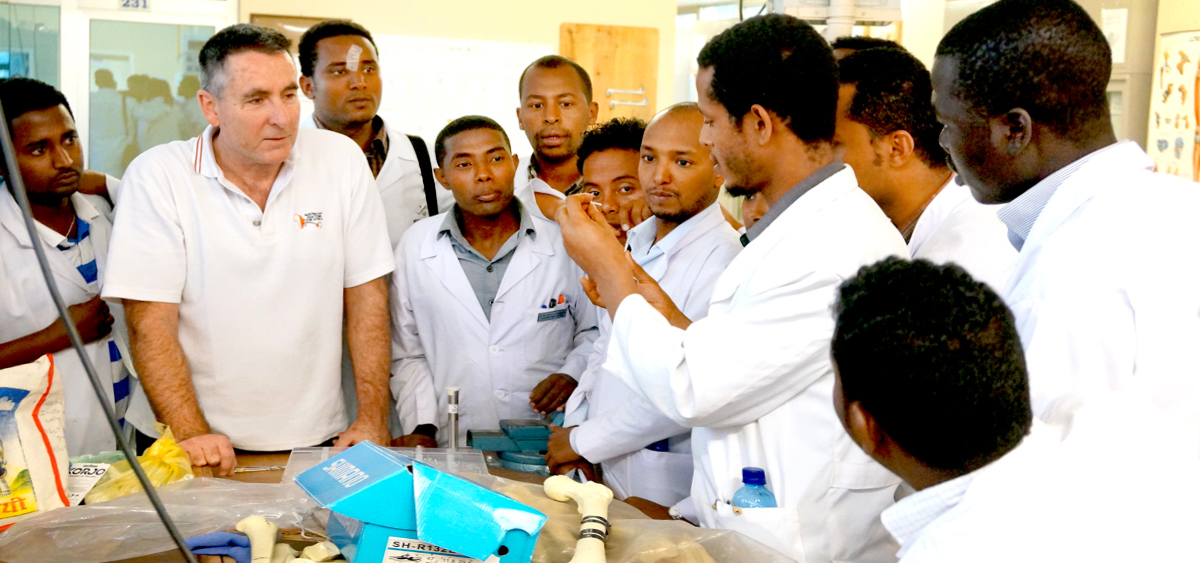 Often, what matters most is the development of existing human resources. By supporting the continuous training of medical personnel in low income countries, our work aims to organically expand existing treatment capacity while ensuring all members of the healthcare staff are knowledgeable in the basics of fracture care principles.
Eritrea: Why should a simple fracture become a big problem?
A banal fracture incurred in a developed country is a small medical problem. Why should it be such a big deal in low income countries? This is a question that has been nagging Dr Roland Jakob for a long time.
Addressing the minimal infrastructure and the lack of knowledge needed to practice fracture surgery, Dr Jakob's idea is to develop a teaching aid comprising basic textbook knowledge combined with a strong emphasis on practical know-how of safe performance of fracture surgeries.
By training primary healthcare providers in the principles of nonoperative fracture treatment as well as by building skills at main referral centers, Dr Jakob hopes that a broken bone will never evolve again into a mortal infection.
Rwanda and Zimbabwe: The shadow of a smile
Facial trauma imposes a double burden on patients. While the physical pain can be severe, the moral pain is always excruciating. Disfigured people find it difficult to become accustomed to the gaze of others. This is why Dr David Shaye is developing a curriculum on the principles of facial treatment trauma for the healthcare providers of Rwanda and Zimbabwe.
The successful development of a reproducible facial trauma curriculum could and should become a mainstay of surgical trainees in low income nations, as it is elsewhere in the world. It is indeed possible to cure the soul by treating the body.
Uganda: Where the carpenter matters more than his tools
Dr Peter O'Brien is not one to be deterred by the lack of standard medical facilities in Uganda. A believer in the power of knowledge, he has enlisted a slew of international partners including McMaster University, University of British Columbia, Canadian Network for International Surgery, College of Surgeons of East, Central and Southern Africa (COSECSA), University of California, San Francisco, Harvard and Duke University, IVUmed and Yale University to expand the successful Uganda Sustainable Trauma Orthopaedic Program (USTOP).
With only half trauma patients admitted for surgical care actually getting it, support from the AO Alliance Foundation will allow USTOP to expand the training, clinical support and research required to meet the region's burden of orthopedic trauma with the newly designed East Africa Orthopedic Trauma Program.
Dr O'Brien wants to prove, once again, that good ideas trump the lack of equipment anytime.
Empower communities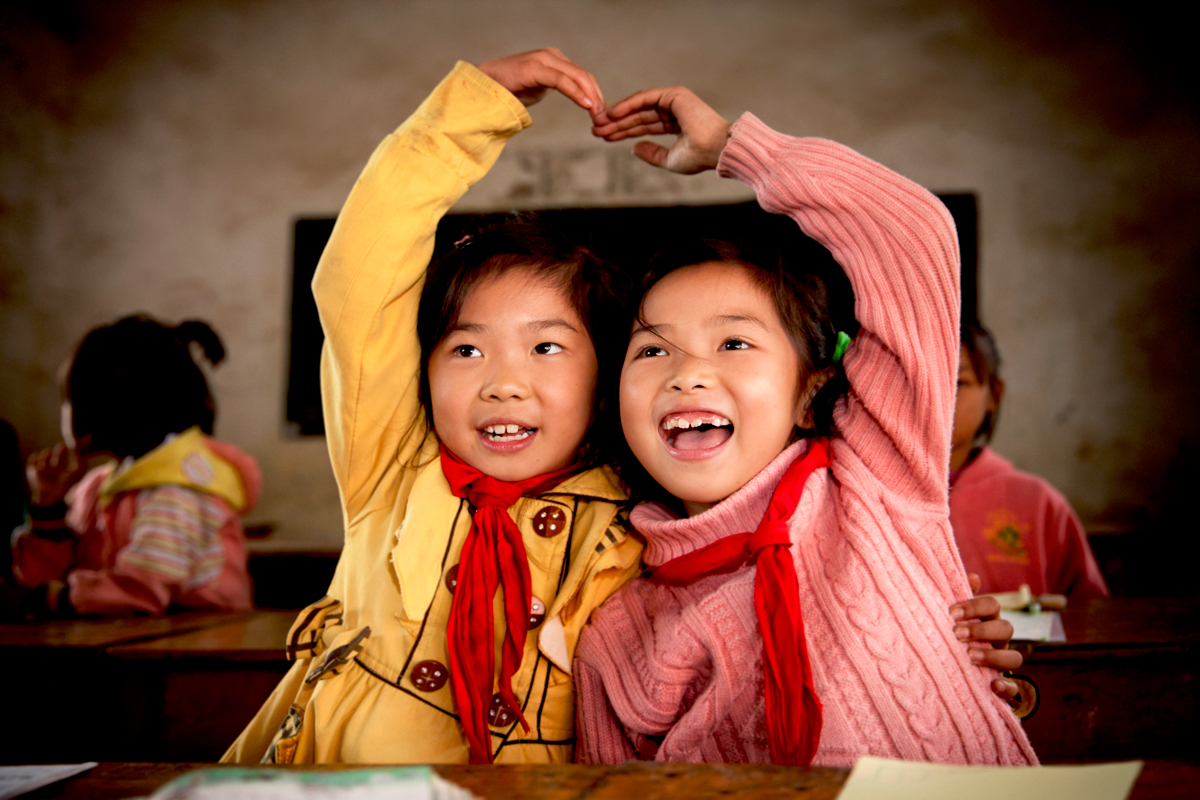 Access to medical care is vital to the development of thriving communities. By efficiently developing physical infrastructure, IT systems and medical expertise needed to provide essential care where and when orthopedic and trauma problems occur, we help to ensure the resiliency of existing communities in the less developed world.
Philippines: Treatment exists, but you can't access it
This is the challenge Dr Carla Smith is facing in the Philippines. Identifying and breaking the barriers to care are fundamental steps in maximizing the impact of existing medical resources.
By expanding the capability for fracture care with an implant designed by SIGN Fracture Care International for the developing world, and applying teamwork practices and principles derived from successful trauma programs in these environments, Dr Smith intends to adapt global expertise in fracture care to the realities faced by low income countries.
The objective? To double access to fracture care.
Pacific Islands: United we stand
Countries like Fiji, Papua New Guinea, Vanuatu and Samoa may well be divided by sea, but Dr Hermann Oberli wants to make sure that they are one when it comes to orthopedic treatment. Today, the burden of treatment is carried by general surgeons mostly inexperienced in trauma surgery, orthopedic and current fracture management, with suboptimal, if not disastrous, results.
By improving the expertise for trauma and orthopedic surgery within the existing health systems of the Pacific Island nations, these countries shall no longer be divided when it comes to fighting the "˜epidemic of fractures'.
Peru: The digital leap
When a fracture is treated, what's next? Dr Peter Cole is seeking to leverage eight years of data related to basic patient outcomes from short-term orthopedic surgical mission trips in the low-income, under-resourced settings of Pucallpa, Peru. The goal? To devise a simple, portable, self-contained outcomes tool using existing, globally available technology that can be applied in the setting of undeveloped and under-developed economies to support post-fracture treatment care.
While certainly useful in Peru, Dr Cole intends to develop this Outcomes Program Technology Solution for global usage. The great digital leap indeed.