Meet Abdoulie, AOAF Board member for Africa
"Trauma and fracture care present a great challenge to humanity; doing something about them is quite a mission."
These are the words of Abdoulie Janneh, a key member of the AO Alliance Foundation (AOAF) Board. Below, he discusses his role and hopes for the future of fracture care across his home continent of Africa.
How did you get involved with the AOAF?
Initially, it was because of my great respect for Rolf Jeker, Chair of the AOAF. I was very impressed by his commitment to development in my part of the world. When he offered me the chance to become a board member, I was only too happy to accept.
Since then, my excitement and commitment have increased daily.
I am from The Gambia that is still my home, but these days I spend most of my time in Senegal. Aside from my involvement with the AOAF, I hold two main roles: I am on a full time basis an Executive Director at the Mo Ibrahim Foundation and also President of the African Governance Institute Board.
These jobs fit with my two greatest passions "" good governance and integration as an African.
Before these appointments, I was UN Under-Secretary General serving as Executive Secretary of the United Nations Economic Commission for Africa (UNECA), and had earlier held the post of Regional Director for Africa of UN Development Program. So cooperation, integration and governance have been key themes across my entire working life.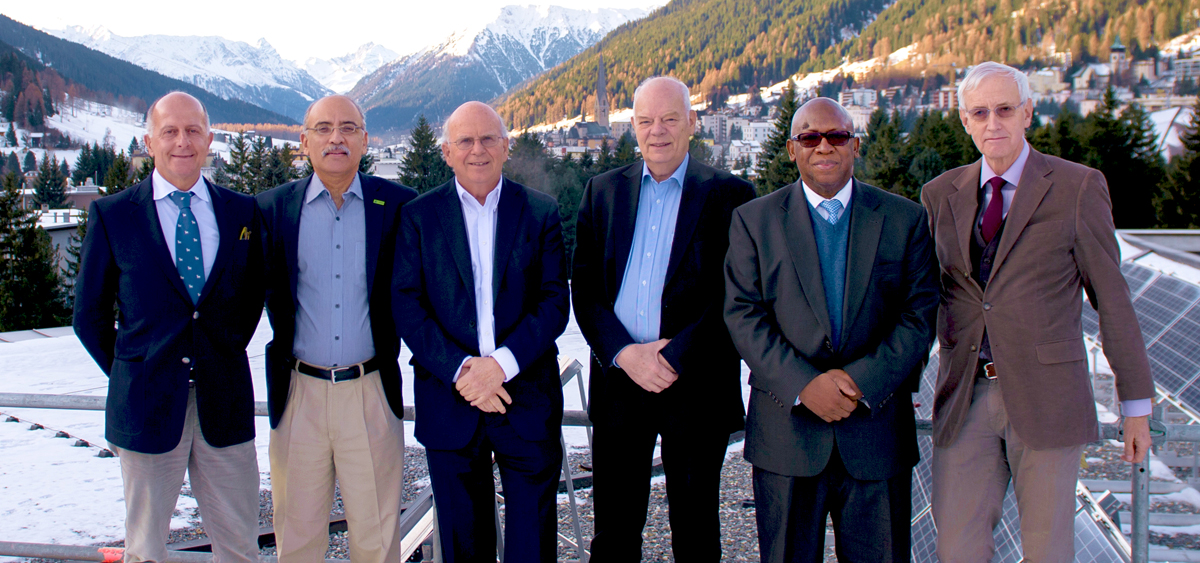 Aboulie and AOAF Board members at a recent board meeting in Davos, Switzerland (L-R): Jaime Quintero, Manjul Joshipura, Rolf Jeker, Joachim Prein, Abdoulie Janneh and Jean-Daniel Gerber
How much did you know about fractures as a significant medical issue in Africa before you joined the board?
I was well aware about the prevention aspect of this issue from my time with the United Nations. There, I did a lot of work on roads and road accidents, which are amongst the more significant factors contributing to fractures in Africa. We held a series of regional meetings and tried to build a coalition to minimize road accidents across the continent.
Of course, once fracture and trauma occur, patients then need treatment. This is where the AOAF comes in most strongly.
How do we minimize the effects of injuries on people's lives? How do we help them to regain their normal functions? These are very important concerns.
What are the key issues for the AOAF in Africa?
The AOAF can play a significant role in pushing the challenges of fracture and trauma to the forefront of the development debate in Africa particularly in partnership with the African Union. We need to bring strong advocacy and create better understanding and awareness.
In addition, we can support countries by improving their capacity and training more doctors "" we are already doing so in target countries like Malawi and Ethiopia. These are fantastic projects.
In this regard, the AOAF is unique. I believe that no other institution is able to translate current knowledge into meaningful, operational activities at the country level better than we can.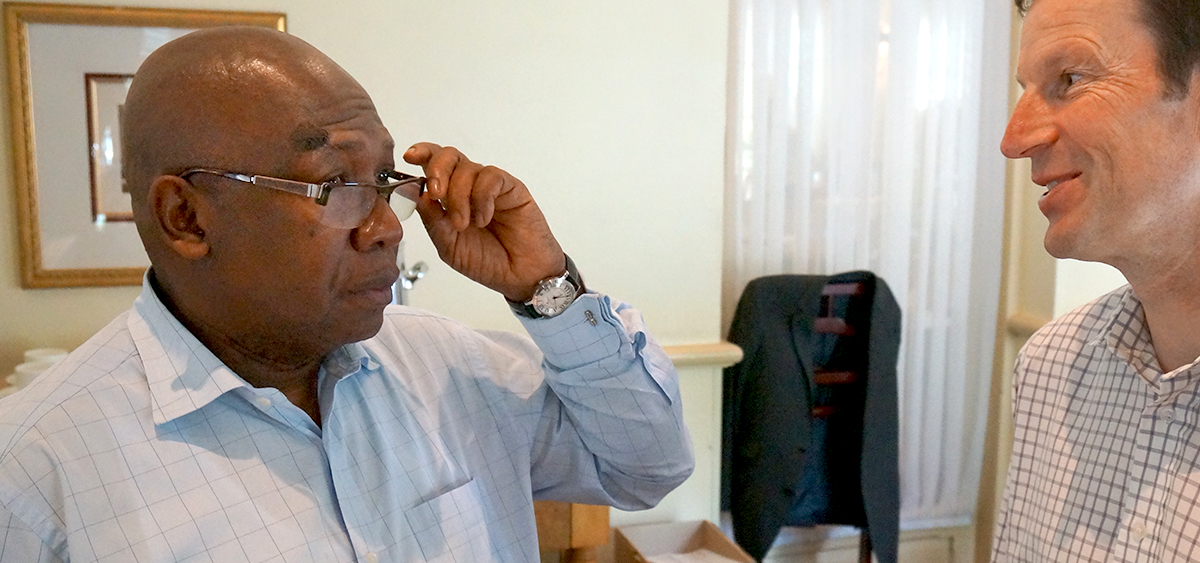 Abdoullie and Dr Jim Harrison, AOAF Director for Africa
However, the next challenge will be scale "" we need to go big. The projects we have at the moment provide a platform to replicate these approaches across the continent. I hope that once we show an impact on a smaller scale, countries will take it upon themselves to upscale programs.
This will require significant "˜capacity building' in terms of good medical centers and hospitals, as well as personnel (such as doctors and nurses). The AOAF is at the forefront of the latter, in helping to educate health workers.
I have already mentioned prevention, and until now, we have not put a lot of emphasis on this. Prevention and treatment of fractures should go hand-in-hand. If we can avoid injuries in the first place, it will minimize strain on the resources required to treat them. Education and legislation are key.
For example, motorcycle accidents are common, but its impact would be diminished considerably if everyone wore helmets. Appropriate legislation is something we can advocate for.
What is your role in finding solutions to these issues?
Over the past two decades, I have been involved in promoting development in many parts of the world, particularly Africa. I am now an adopted member of the Africa Forum, which is primarily an association of former African heads of state, and I serve many other institutions. I hope I can play a role in highlighting the importance of improving trauma and fracture care to help countries meet their development goals. Advocacy is essential.
I also have an internal role within the AOAF. We are led by surgeons who, naturally, have a better technical understanding than I do, but I hope my experience in program development and implementation is valuable.
I can contextualize some of our approaches at the country level "" I have been to every African country, so I am well placed to help us make good decisions.
What does the future hold for the AOAF in Africa?
We have three fantastic country initiatives ongoing in Ethiopia, Ghana and Malawi. We need to work with governments and other partners to bring these projects to fruition and to replicate them elsewhere.
The AOAF can also be a leader in building partnerships. There are many people and organizations out there who have resources and are keen to help the development effort.
I see the AOAF growing into a very significant instrument and voice for improving fracture care across Africa.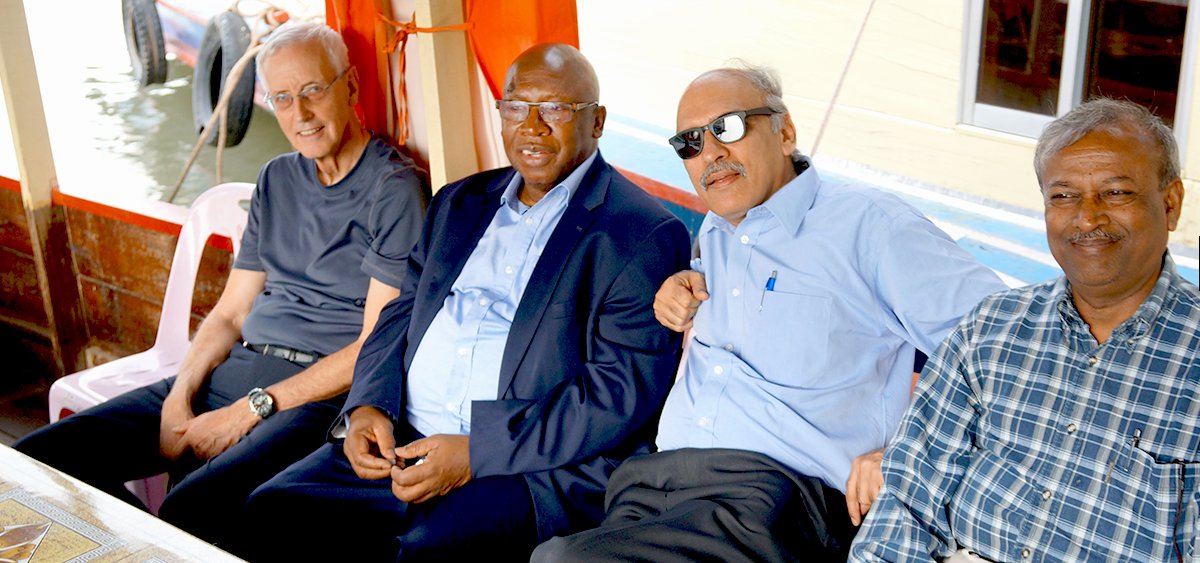 Abdoulie with AOAF Board members (L-R): Jean-Daniel Gerber, Abdoulie Janneh, Manjul Joshipura and Ram K Shah