At the 5th Africa EMF, AOA revealed the realities of trauma in the region
27 march 2018
The Government of Cé´te d'Ivoire and the Emerging Markets Forum (EMF) co-hosted the Fifth Africa Emerging Markets Forum in Abidjan from March 26 to 27, 2017. The Co-chairs of the Africa EMF, President Alassane Ouattara of Cé´te d'Ivoire and Michel Camdessus, former Managing Director of the International Monetary Fund (IMF) and Honorary Chairman of Banque de France, led the major sessions. The Forum was attended by leading statesmen and policymakers, business leaders, academics and thought leaders from across Africa and other regions.
The EMF is a not-for-profit initiative that brings together high-level government and corporate leaders from around the world to engage in dialog on key economic, financial and social issues facing emerging market countries. The Forum is committed to bridging the gaps across countries, through knowledge sharing, policy debate and private-sector engagement to facilitate their common goal of sustainable growth and development.
The AO Alliance (AOA) was given the opportunity to expose the silent epidemic that is severely affecting Africa: trauma and road traffic accidents. Led by AOA Board Chair, Dr Rolf Jeker, the panel participants for the session titled A Private Initiative to Help Curb a Silent Epidemic included the following:
Abdoulie Janneh, President, African Governance Institute, former Executive Secretary, UN Economic Commission for Africa, AOA Board member
Manjul Joshipura, Consultant Orthopedic and Trauma Surgeon and Director, Academy of Traumatology in India, former WHO scientist (VIP Unit), AOA Board member
Jim Harrison, Consultant Orthopedic and Trauma Surgeon, Chester, UK and AOA Africa Regional Director
Samba Koné, Trauma Orthopedic Surgeon, CHU Cocody "" University Hospital, AOA African Faculty member
Jacob Plange-Rhule, Rector, College of Physicians and Surgeons of Ghana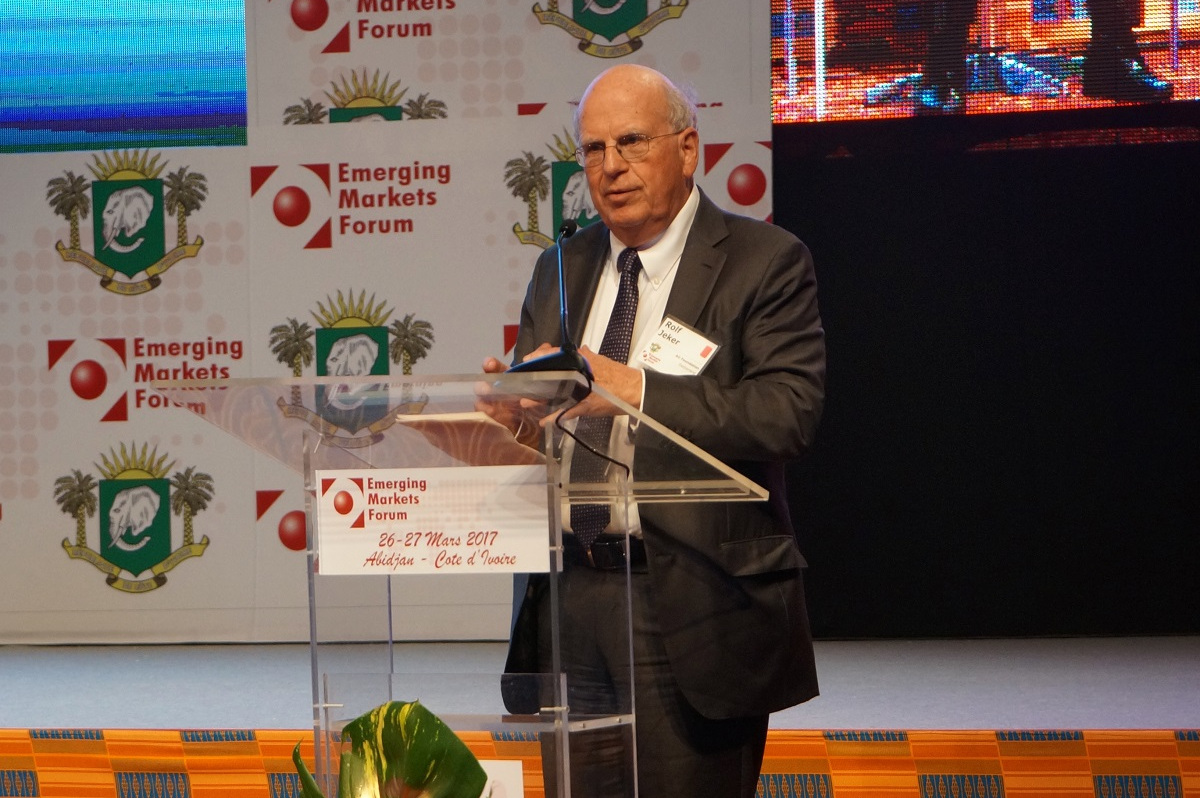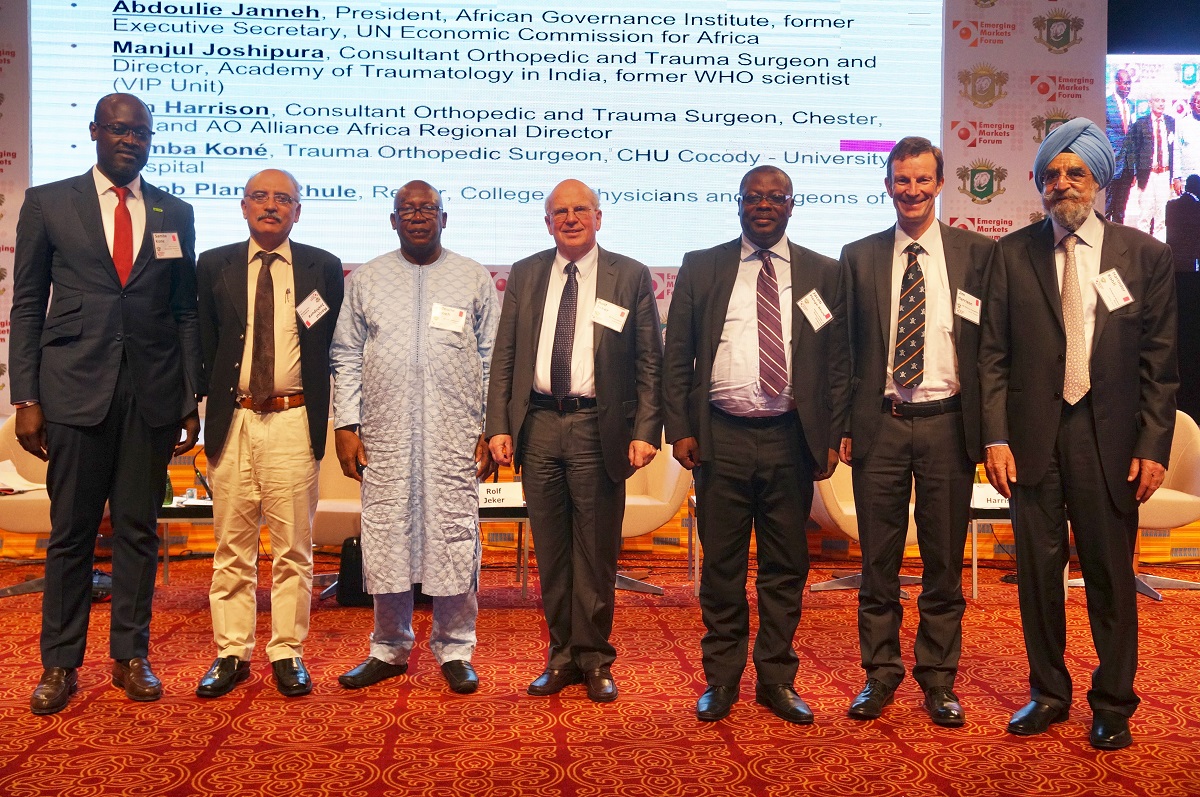 Few participants at the meeting were aware that trauma is a neglected source of death and disability in low- and middle-income countries (LMICs). Trauma causes close to 5 million deaths each year, more than those due to HIV/AIDS, malaria and tuberculosis combined. Nevertheless, funding for treating such infectious diseases is abundant, while support is practically non-existent for trauma-related initiatives. A call for action, for awareness, for assistance in identifying private partners and funding, and for forming an African coalition to help find solutions for the silent epidemic and caring for the injured in Africa, were the resounding messages brought forward.
The AOA wishes to thank Mr Harinder Kohli, Chief Executive, EMF, for the opportunity to shed light on the neglected issue of caring for the injured in Africa.