Advancing the care of the injured in LMICs
30 July 2019
AO Alliance took part in the AO Trustees Meeting again this year, building on advocacy work that was done at the last meeting in Basel in 2018. The AO Trustees Meeting, held at Carton House in Kildare, Ireland, June 12-15, placed a strong focus on change – how the AO can continue to rise to the challenges it meets in an ever more complex healthcare environment, protecting and preserving longstanding AO traditions such as mentoring and the value of diversity. Addressing assembled Trustees, AO President Robert McGuire opened the event by talking about his roots, the importance of tradition, and the vital need for continuing change and development.
AO Alliance presented to the AOTrauma International Board, where an update on The Gambia Country Initiative was given. The building blocks were said to be in place for the needs assessment to be carried out in September 2019, and capacity building opportunities for local healthcare workers are well underway.
Next was the presentation at the Past-Presidents Meeting. Twice a year, this group meets to discuss controversial and stimulating topics related to the AO and healthcare. AO Alliance presented a project for Past-Presidents to form an Editorial College for AO Alliance as we develop our Faculty Support Centre. The center will give access to our large network of faculty to teaching resources on our website. It is currently under construction and is expected to go live by the end of the year.
During the plenary, Claude Martin jr., AO Alliance Managing Director, highlighted the need and reality of change, and how the work done in Basel in 2018 had evolved into concrete actions taken by the AO Foundation to improve the care of the injured in developing economies: the WHO/AO Foundation Global Emergency and Trauma Initiative (GETI), the adoption of a resolution at the 72nd World Health Assembly in May 2019 on Emergency and Trauma Care, and the significant traction that AO Alliance has been able to generate for additional funding.
AO Alliance continues to work closely with the AO Foundation to strengthen its activities in low- and middle-income countries.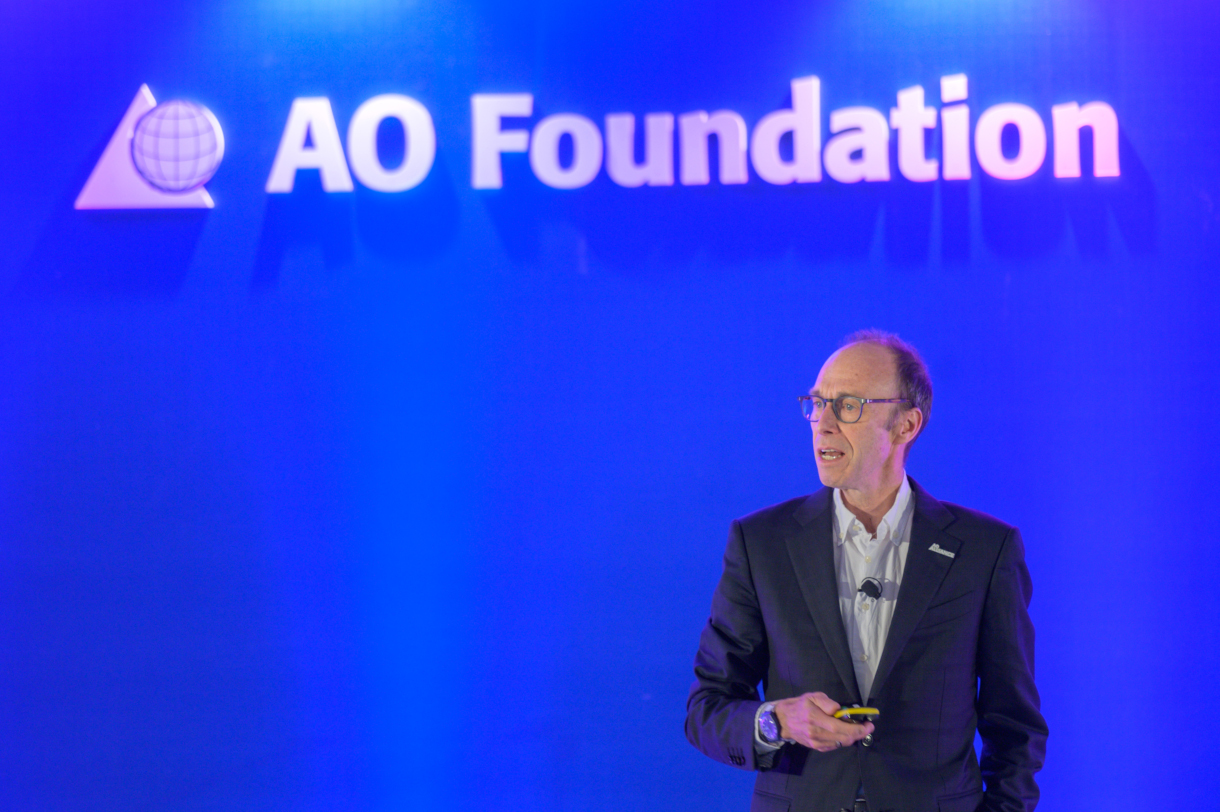 Claude Martin jr, AO Alliance Managing Director. © AO Foundation 2019.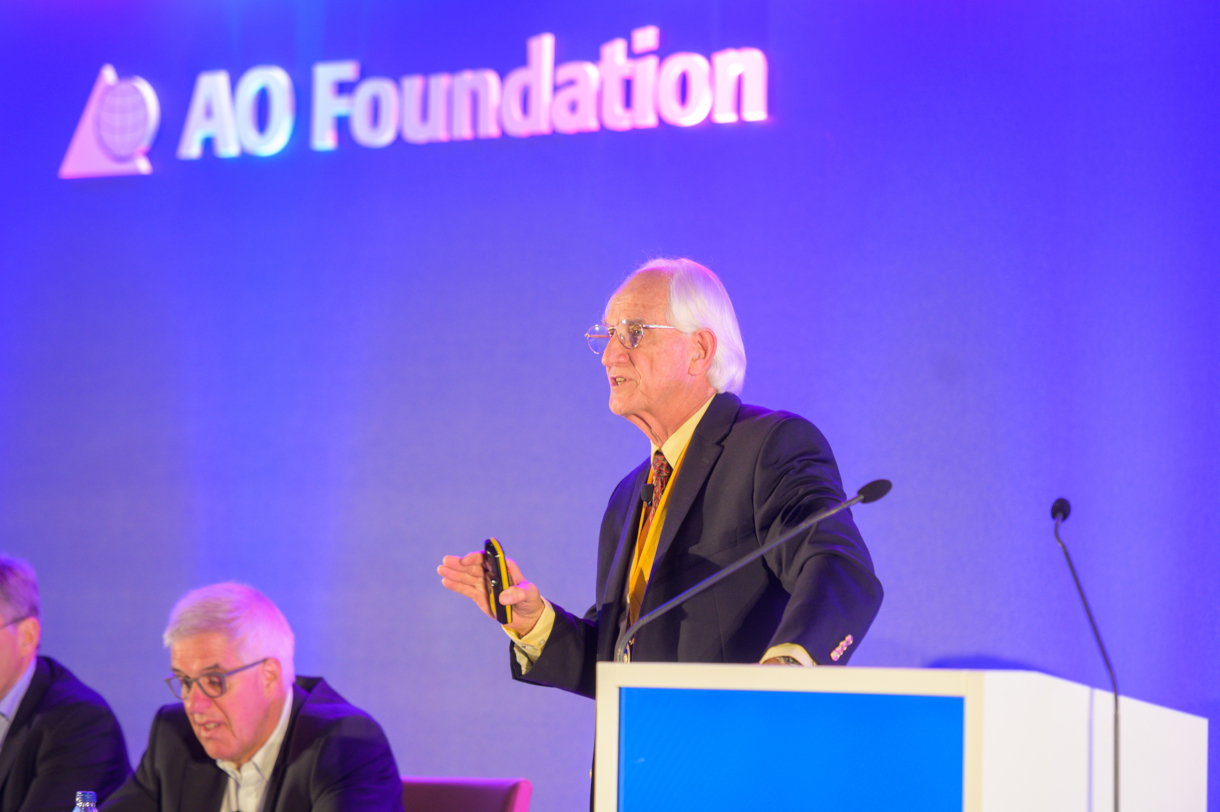 Robert McGuire, AO Foundation President. © AO Foundation 2019.