During the Royal College of Surgeons in Ireland (RCSI) Charter Day Meetings held on the 14th February 2020, Claude Martin jr. AO Alliance Managing Director, delivered the annual Johnson & Johnson lecture in the O'Flanagan Lecture Theatre. The talk was titled "At breaking point: the impact of musculoskeletal injuries in low- and middle-income countries". The session was chaired by RCSI Vice-President, Prof. Ronan O'Connell
Mr. Kenneth Mealy, RCSI President, presided over the Annual Meeting under the theme of "Choosing Wisely: Health Systems Approach and Doctors Choosing Well".
Globally, close to five million people die yearly from injuries. Road traffic injuries constitute a major cause of deaths compared to deaths from HIV/AIDS, tuberculosis and Malaria combined. Are you shocked? The deaths of these souls have left many families fatherless, motherless and even without children. Survivors of injuries often suffer amputation leading to permanent disability and sometimes loss of jobs or means of livelihood.
Claude outlined trends in trauma and orthopedic surgery in Sub-Saharan Africa over the last 10 years and what those trends will look like in the next 10 years. Next was a country picture of activities in Ethiopia to develop with partners, including the College of Surgeons of East, Central and Southern Africa (COSECSA), an independent body that fosters postgraduate education in surgery. There has been 12 years of collaboration between RCSI and COSECSA.
His closing words listed some of the common mistakes and pitfalls that can beset those who go on humanitarian missions, with thoughts about how we might improve in this regard.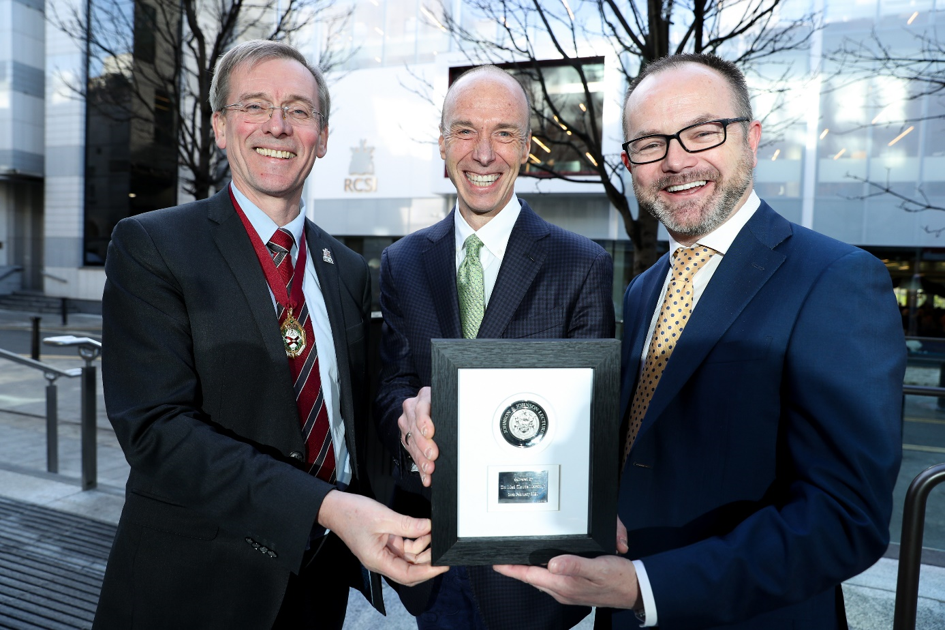 RCSI President Kenneth Mealy, Claude Martin jr. and Mark Coffey, Senior International Accounts at Johnson & Johnson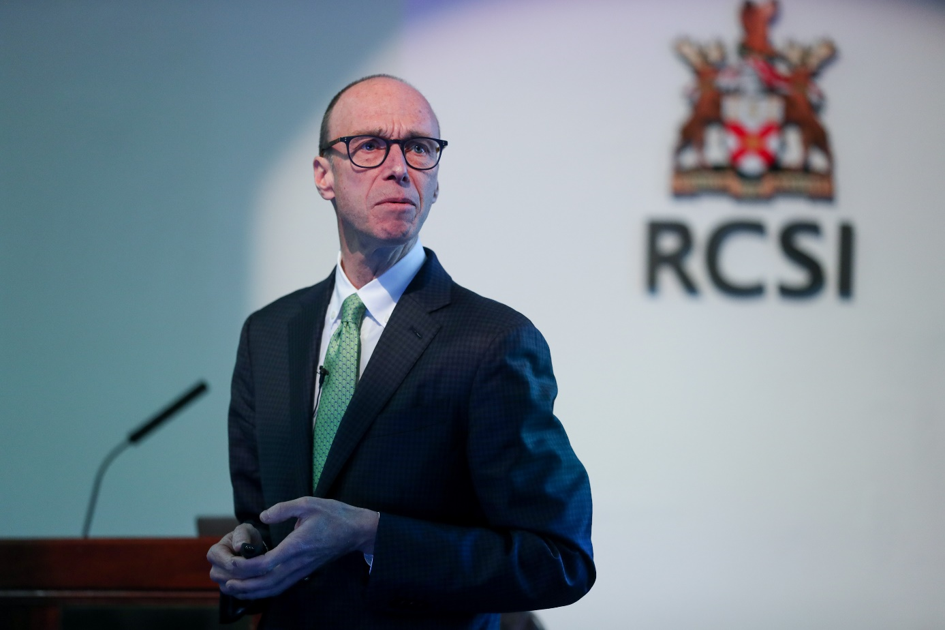 Claude Martin jr. delivering the lecture