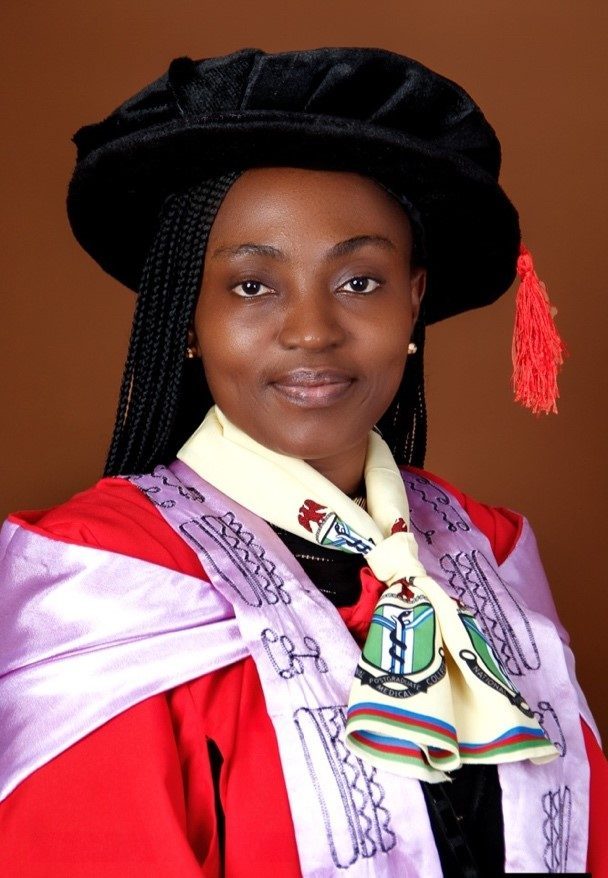 We are delighted to announce that Dr Diekramabo Ikenna Aguwuom received the Millar O. A. Jaja Award on January 28, 2021 during a virtual ceremony. This award honors the best candidate in orthopedics in the Nigerian final post-graduate fellowship examinations for excellence. It is named after a pioneer in orthopedic surgery in Nigeria, Professor Millar O. A. Jaja, who was also a member of the International Society of Orthopaedic Surgery and Traumatology (SICOT) with which the AO Alliance collaborates.
A graduate of the University of Port Harcourt in Nigeria, Dr. Aguwuom has already been rewarded during medical school as "Best in Surgery" and "Best Graduating Medical Student" of her cohort. After several years of practice at the University of Port Harcourt Teaching Hospital in the Accident and Emergency Department, she is currently in her final year of post-graduate specialization in trauma and orthopedics at the university. She emphasizes that knowledge is only worth acquiring if it is accompanied by the application of what has been learned: "I feel blessed to be awarded the Millar O. A. Jaja prize. It means a lot to me. It crowns my residency training in orthopedics and makes me feel very blessed to be the first woman to win the prize. It also encourages me that I have what it takes to render good care to patients with orthopedic problems."
Dr Aguwuom has attended several AO Alliance courses since 2016 in Nigeria and abroad. The AO Alliance sponsored her participation in the AO Trauma Fellowship Program, which consisted of a seven-week assignment at the Hadassah Medical Center in Jerusalem, Israel with Dr Amal Khoury Dr Rami Mosheiff and attendance at the virtual 2020 AO Davos Courses.
She concludes by reminding us that there is still a lot to be done to improve orthopedic care in Nigeria: the late arrival of the injured at the hospital, the fact that patients must pay for their treatment, the activities of traditional healers and, above all, the fact that necessary implants and equipment are sorely needed in public hospitals.