06 March 2020
On February 7-9, 2020, AO Alliance held a Basic Nonoperative Fracture Management course in Rwamagana, in east Rwanda. Chaired by Bahiru Bezabih and Emmanuel Bukara, this course attracted 37 participants, mostly medical interns, surgical residents, and four operating room nurses.
Located in the African Great Lakes region, Rwanda is very mountainous country with most of its population living in rural areas with limited connections to roads. Accessing medical facilities is a challenge not only because of poor infrastructure, but also because of the lack of trained healthcare professionals to care for the injured. The field of fracture care needs more specialists: there are only 19 orthopedic surgeons for a population of over 12 million. AO Alliance's commitment to improving the treatment of injuries through education and training is thus a very valuable contribution towards better patient care.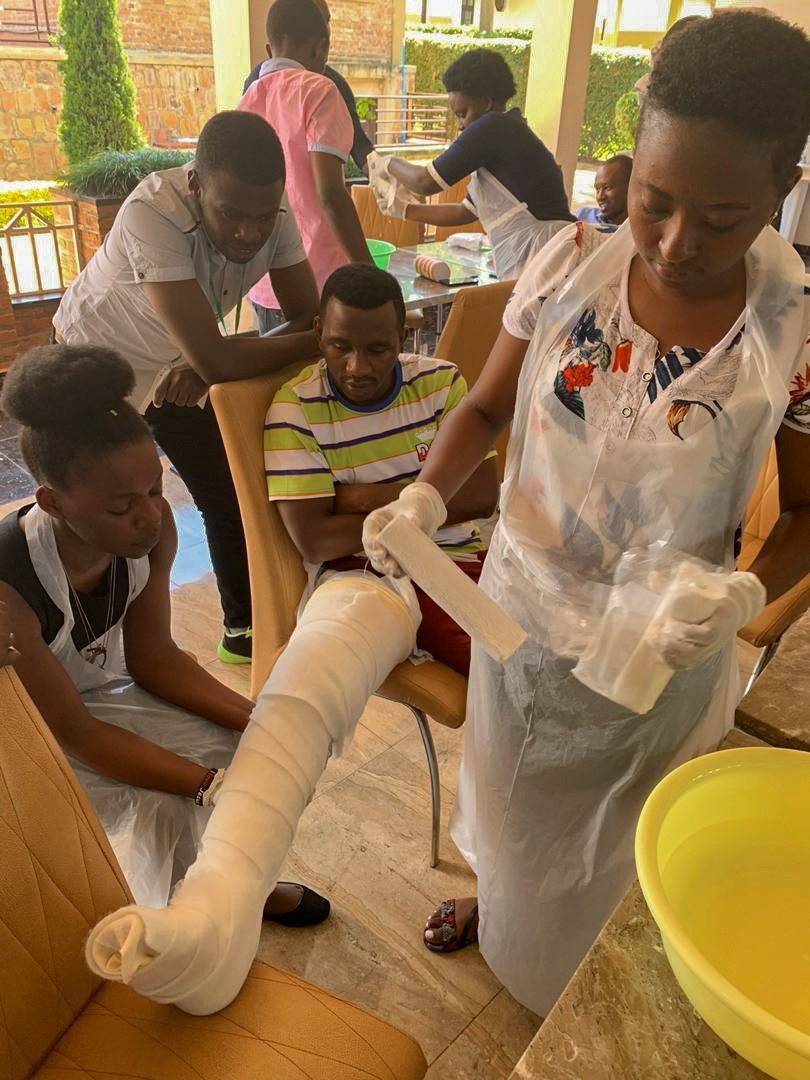 The main objectives of the course were to enable participants to recognize common fractures, provide basic nonoperative treatment of such fractures and enable the participants to identify those requiring operative treatment. The event consisted of lectures, practical exercises and group discussions. The teachings were provided by the two chairs and by eight faculty members: Alexis Buunaaim, Grace Kansayisa, Eric Bizimungu, Bosco Mpatsenumugabo, Robert Karakire, Protegen Nshimiyimana, Basil Habumugisha, Lambert Rutayisire and Rene Mukezamfura.
At the end of the event, one of the chairs noted with great satisfaction that thanks to their regular involvement with AO Alliance courses, the teaching skills and experience of faculty had significantly improved. All participants valued their training, actively taking part in the practical exercises and discussions, and along with the chairs, hope this kind of course will be organized on a regular basis in Rwanda.