As AO Alliance continues to develop its activities in Sub-Saharan Africa and Asia, good governance practices to ensure transparency and accountability require it to be guided by content experts. The AO Alliance Asia Steering Committee was first created in 2015. Its annual meeting has been held in Asian countries where AO Alliance is active: Nepal in 2015, Myanmar in 2016, Laos in 2017 and Sri Lanka in 2018.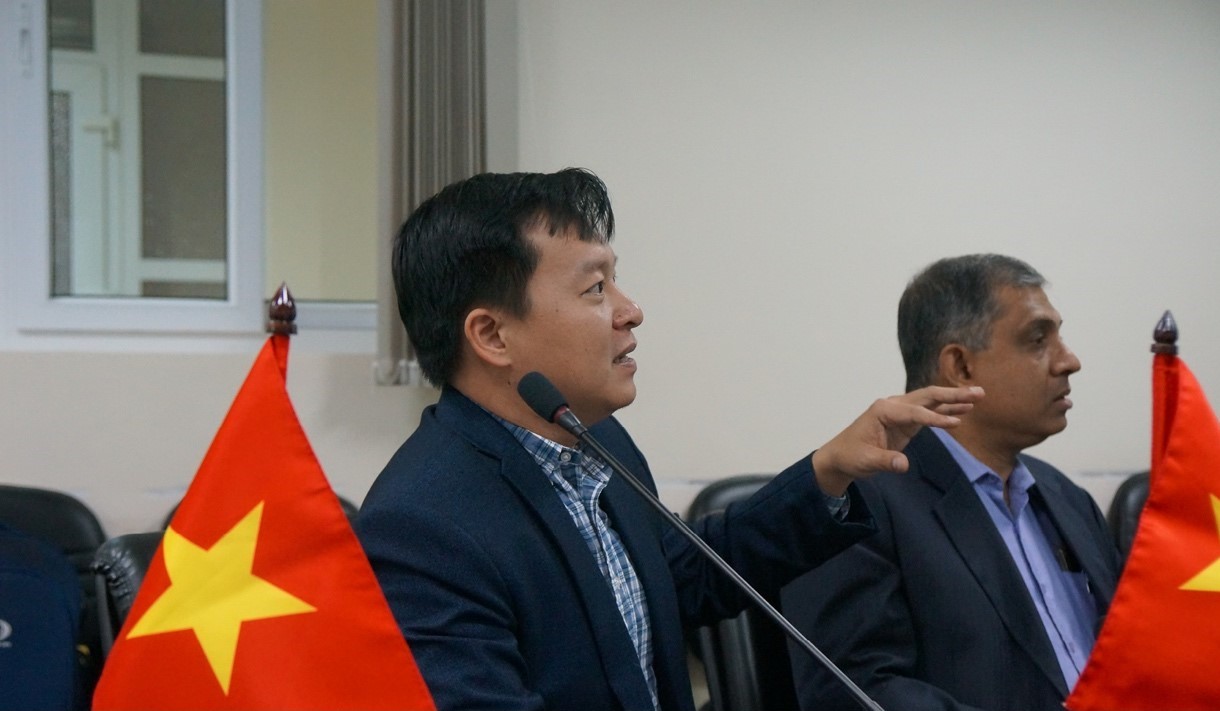 Dr Nguyen Trung Hieu (Vietnam)
This year, the fifth meeting was held in Ho Chi Minh City, Vietnam. AO Alliance leadership took the opportunity to meet beforehand with Vietnamese leaders in the field of trauma and orthopedics. Dr Nguyen Vinh Thong (Vice President of the Vietnam Orthopaedic Association) presented to the group the history of the development of trauma and orthopedics in Vietnam.
Local hosts, Dr Do Phuoc Hung and Dr Nguyen Trung Hieu, provided the Steering Committee Members with an excellent opportunity to experience Vietnamese culture.
On Sunday February 24, 2019, it was all work for the surgeons. Terms of Reference for the Committee were adopted. Educational activities were finalized for 2020. Additional seminar templates for pediatric, pelvis and acetabulum, as well as foot and ankle were finalized. These will be implemented in April of this year.
Prof Dr Ramesh Prasad Singh, Committee Chair, and Prof Dr Ram K Shah, AO Alliance Asia Director, continue to rely on and involve all stakeholders from our seven countries of operation in Asia: Bangladesh, Cambodia, Laos, Myanmar, Nepal, Sri Lanka and Vietnam.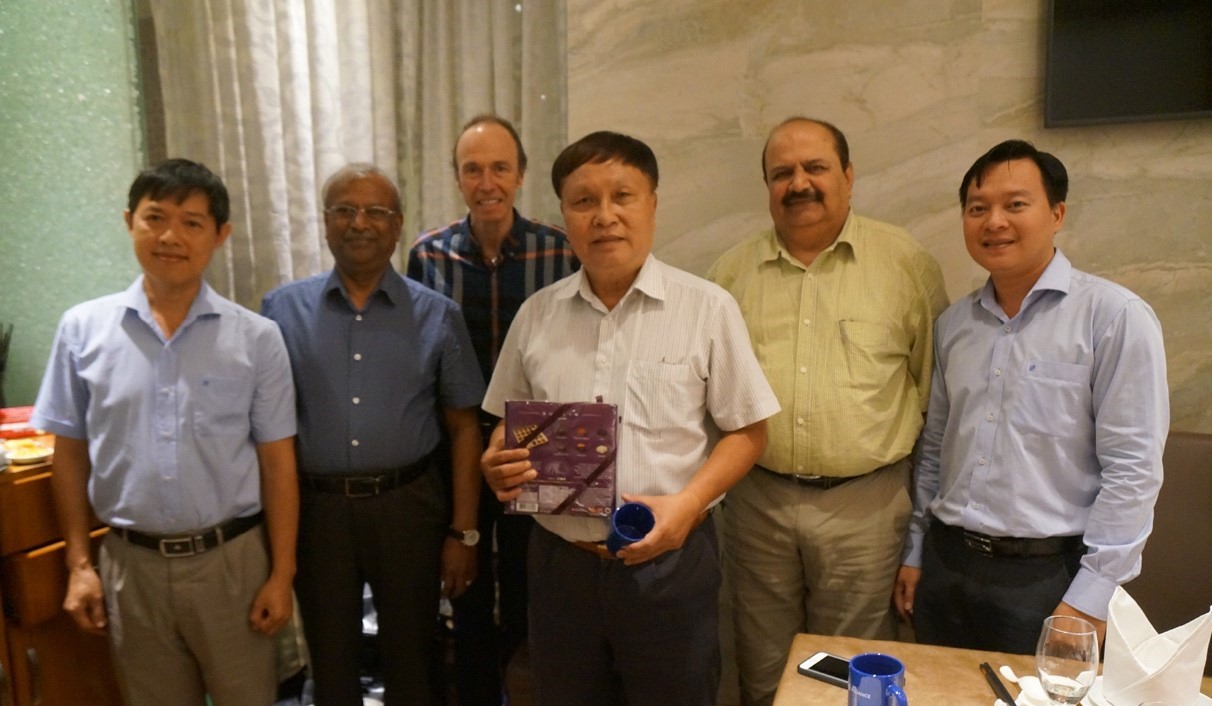 Left to right: Dr Do Phuoc Hung,Prof Ram Shah,Dr Claude Martin, Dr Nguyen Vinh Thong, Prof Ramesh Singh,Dr Nguyen Trung Hieu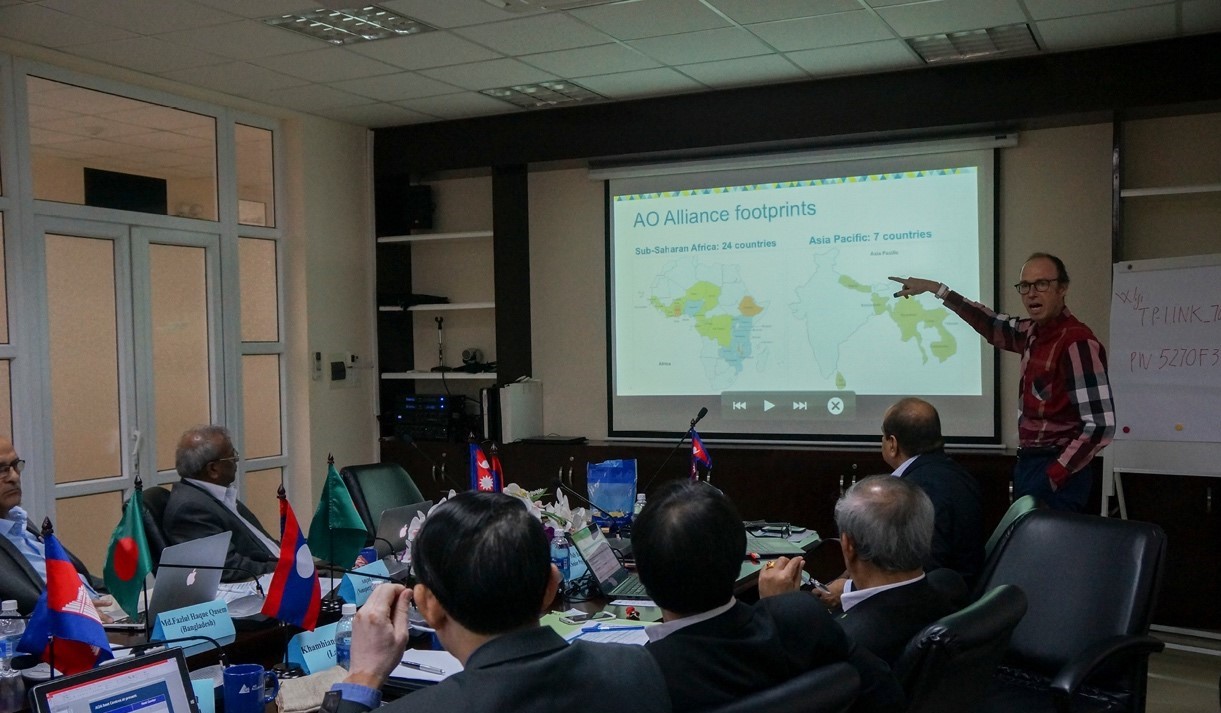 Dr Claude Martin, AOA Managing Director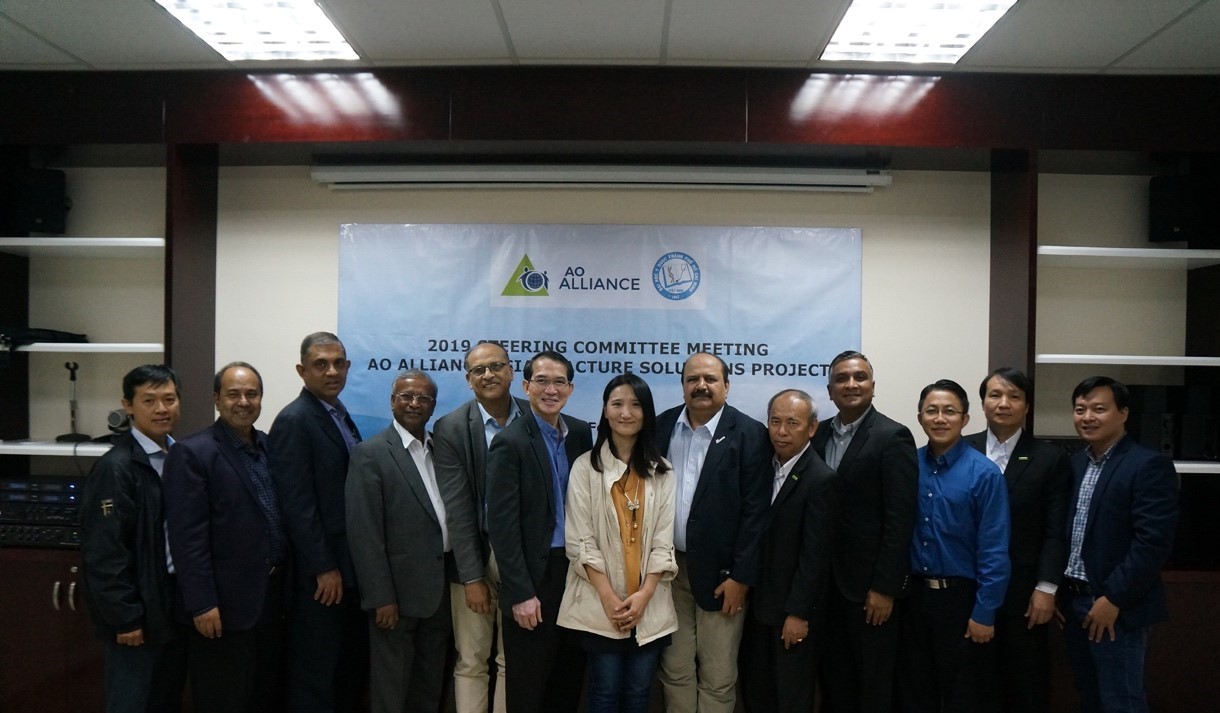 Steering Committee and guests
Next year's meeting will move to Cambodia with local host Dr Tourphot Sin. In the meantime, AO Alliance activities in Asia are on schedule. We wish to thank all Steering Committee Members for their commitment and continued support: Dr Amjad Hossain (Nonoperative Education Coordinator), Dr Kyaw Min Soe (Operative Education Coordinator), Dr Manivong Tavanh (ORP Education Coordinator), Dr Nguyen Trung Hieu (Faculty Development Coordinator), Dr Sunil Wijayasinghe (Operative Education with AOT Approved Curriculum Coordinator) and Dr Tourphot Sin (Fellowship Coordinator).