Since the beginning of the coronavirus pandemic, the AO Alliance has been committed to ensuring the health and safety of its staff and network. In June, we raised funds to provide personal protective equipment (PPE) for our partner hospitals in Malawi. In the continuity of this goal, we have decided to expand the distribution of PPE to other countries in which we are active. Wearing standard-compliant PPE correctly can significantly reduce the exposure of healthcare workers or any other person to the virus.
A standard set typically includes gloves, masks, gowns and a face shield. It is one of our priorities to optimize available resources and to encourage local economies, therefore we encourage local sourcing of the PPE.
In Cameroon, for example, it was on August 28 that the AO Alliance representatives in the country, Drs Florent Anicet Lekina, Freddy Bombah and Franck Biongolo, handed over to Pr Jacqueline Ze Minkande (Dean of the Faculty of Medicine and Biomedical Sciences of the University of Yaoundé) 100 PPE sets for the surgical residents of the university.
Each set included 500 ml of hydro-alcoholic gel, 500 ml of liquid soap, one pack of disposable gloves, one pack of surgical masks and one pair of protective glasses.
This donation was very much appreciated by the beneficiaries and will undoubtedly contribute to better protect the residents during their daily work at the hospital emergencies unit and operating room. The University of Yaoundé authorities heartfully thanked the AO Alliance for this generous contribution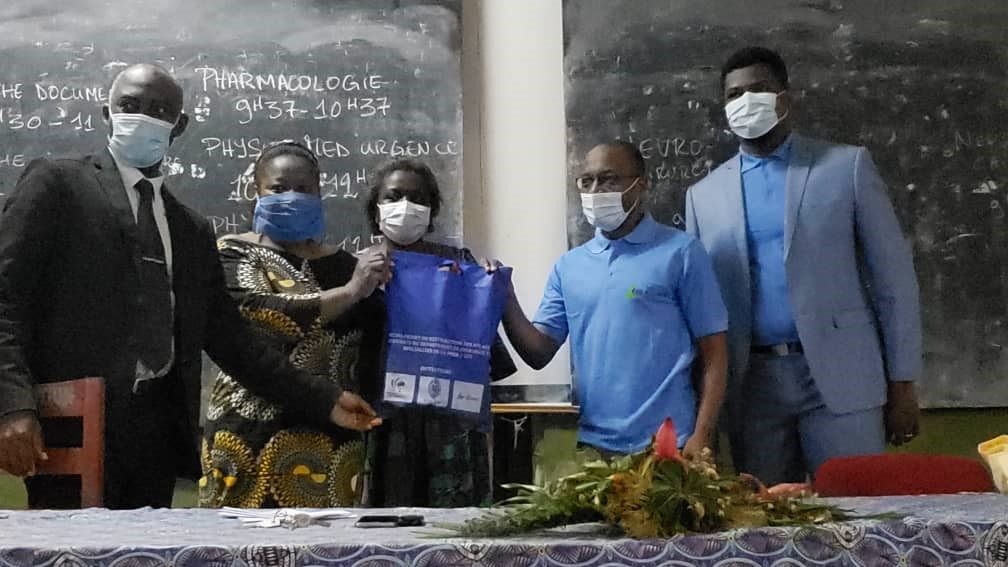 Dr. NSEME Georges (Department Head), Pr. MAH (Vice-Dean), Pr. ZE MINKANDE (Dean), Dr Freddy BOMBAH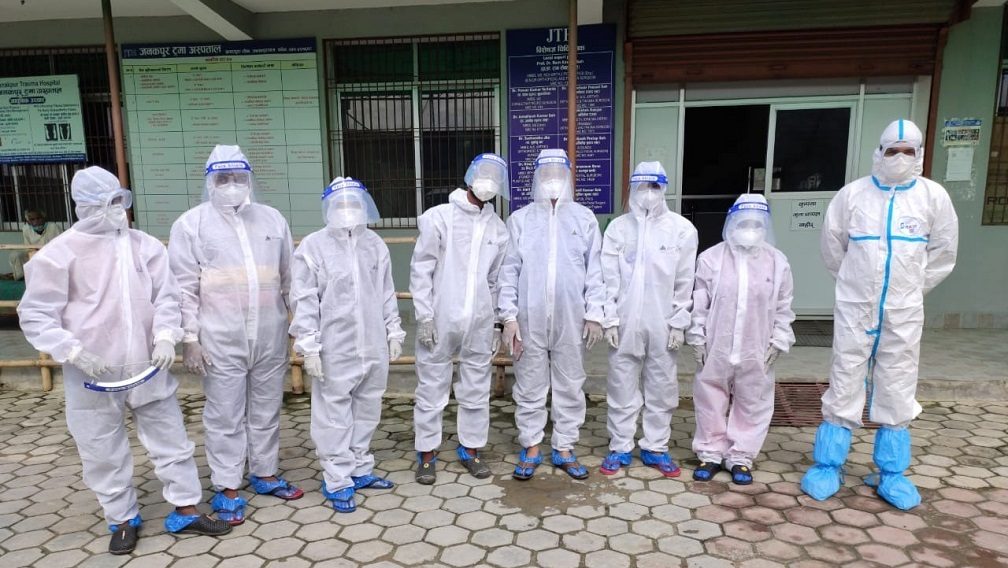 PPE for the healthcare workers at Janakpur Trauma Hospital (Janakpurdham, Nepal)