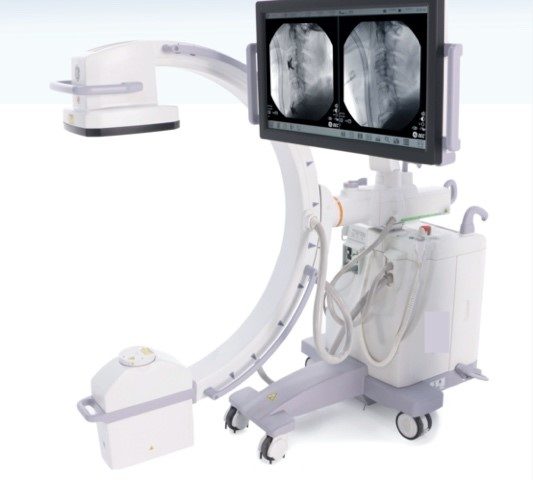 The AO Alliance is raising USD 35,000 to supply a c-arm (image intensifier) x-ray machine for the trauma and orthopedic division at the Hawassa University Comprehensive Specialized Hospital in Hawassa, Ethiopia.
Why
Over the course of the last five years, the Hawassa University Comprehensive Specialized Hospital has developed the capacity to care for the injured in a catchment area of 18 million people across four of Ethiopia's regional states: Sidama; Southern Nations, Nationalities, and Peoples' Region; Oromia and Somali. There are currently only three trauma and orthopedic (T&O) surgeons to treat the 1,500 injured patients annually that require open reduction and internal fixation of their fractures.
Dr Ephrem Gebrehana, the orthopedic division chief, returned in March 2021 from Assiut, Egypt, after developing expertise in pelvic and acetabulum surgery. To execute such operations, and many other surgical fracture fixation procedures properly, an equipment upgrade at the hospital is essential. The current c-arm is not functional, and it cannot be repaired.
A c-arm is one of the most essential pieces of equipment for trauma and orthopedic surgeons. It is a game changer, giving surgeons the capacity to see bones in real-time in the operating room, reducing surgical time and the need for invasive approaches.
A dependable new machine costs USD 105,000.
Background
Since 2015, the AO Alliance and its partners have been supporting young T&O surgeons to develop a high-performance trauma team in Hawassa and building local capacity in fracture care management, as part of the government's efforts to decentralize the public trauma system across the country, away from Addis Ababa. This team now carries out over 1,500 surgical fracture fixation cases per year. In addition, the hospital has two dedicated operating theatres for trauma and orthopedics, with two dedicated T&O wards¬¬""one for adults and one for children.
The AO Alliance, Australian Doctors for Africa, and the Northwest Orthopaedic Trauma Alliance for Africa will each fund one-third (USD 35,000) of the cost of the new c-arm.
Impact
Preventing amputations and lifelong physical disabilities
Improving patient outcomes (less invasive procedures, shorter surgical interventions, and more precise reconstruction)
Decreasing inpatient length of stay, freeing up hospital beds
Enabling surgeons to practice state-of-the-art T&O surgery in the culture of a high-performance team
Sustainability
Training and installation will be provided by the supplier
A reputable local distributor will support service and maintenance
Join us to support better surgical care for the injured in Ethiopia. DONATE HERE.
We invite you to also share the campaign with your family, friends, and network so that we can reach our goal of raising USD 35,000.
For more information, contact us at: [email protected]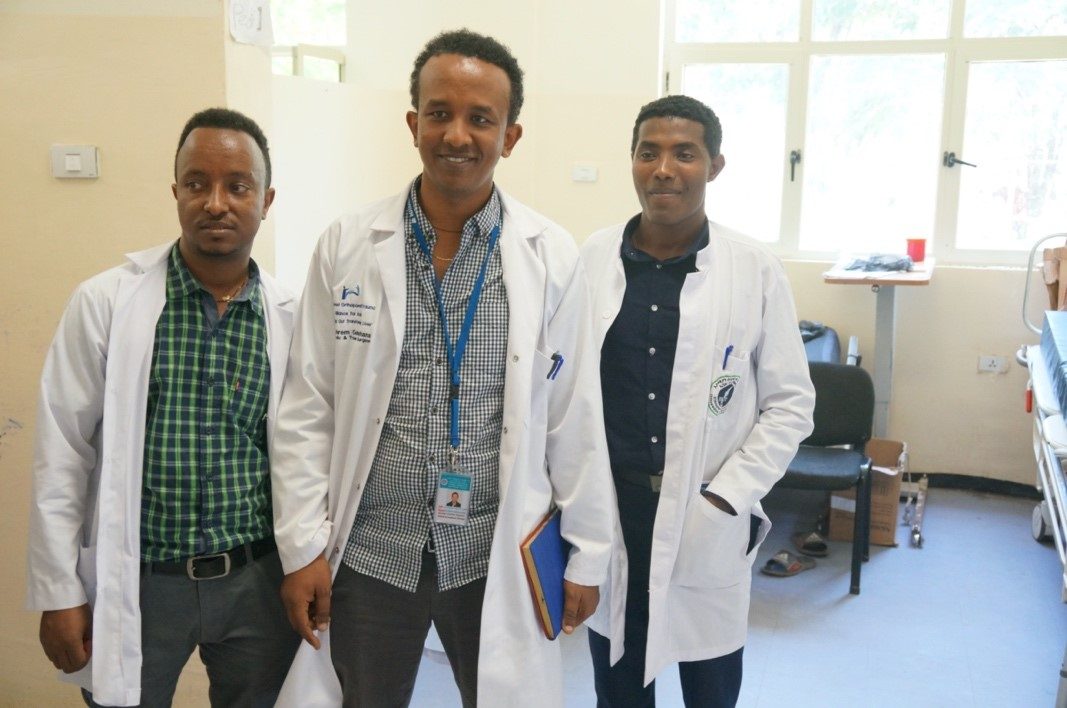 Left to right: Drs Samuel Tesfaye, Ephrem Gebrehana, and Mengistu Gebreyohanes are the T&O surgeons at Hawassa University Comprehensive Specialized Hospital, Hawassa, Ethiopia.