We are pleased to announce the progressive return of our face-to-face courses in Asia, in countries where sanitary conditions allow in-person education. Our courses follow strict hygiene guidelines, in line with national regulations.
On January 8 and 9, 2021, 25 healthcare workers (surgeons, general practitioners, and trauma and orthopedic residents) attended a (hybrid) course on Nonoperative and Operative Fracture Management organized by the AO Alliance in Kampot, Cambodia. The course consisted of two days of lectures, small group discussions and practical exercises.
Fracture care in Cambodia faces many challenges: the scarcity of specialist surgeons""there are only 80 orthopedic surgeons for a population of over 16 million""the reliance on traditional healers by a large segment of the population, limited access to information on available treatments, and fear of hospitals and surgical interventions.
The objectives of the course were to provide fundamental knowledge and guidelines for basic nonoperative and operative management of common fractures and to enable participants to recognize which fracture cases require surgical treatment.
The event was led by AO Alliance National Course Chair, Tour Phot Sin, who delivered lectures along with eight national faculty members: Kanora Ngin, Khuy Ich, Rith Yin, Said Nasi, Saroeun Neak, Sinath Yin, Sophea Ang Eng, and Vuthy Chhoeurn.
The event marked a successful start to the year; participants appreciated having gained a better understanding of when to apply conservative and operative treatments. Pediatric fracture care was the second preferred topic. All participants hope to be able to integrate their newly acquired knowledge when treating their patients.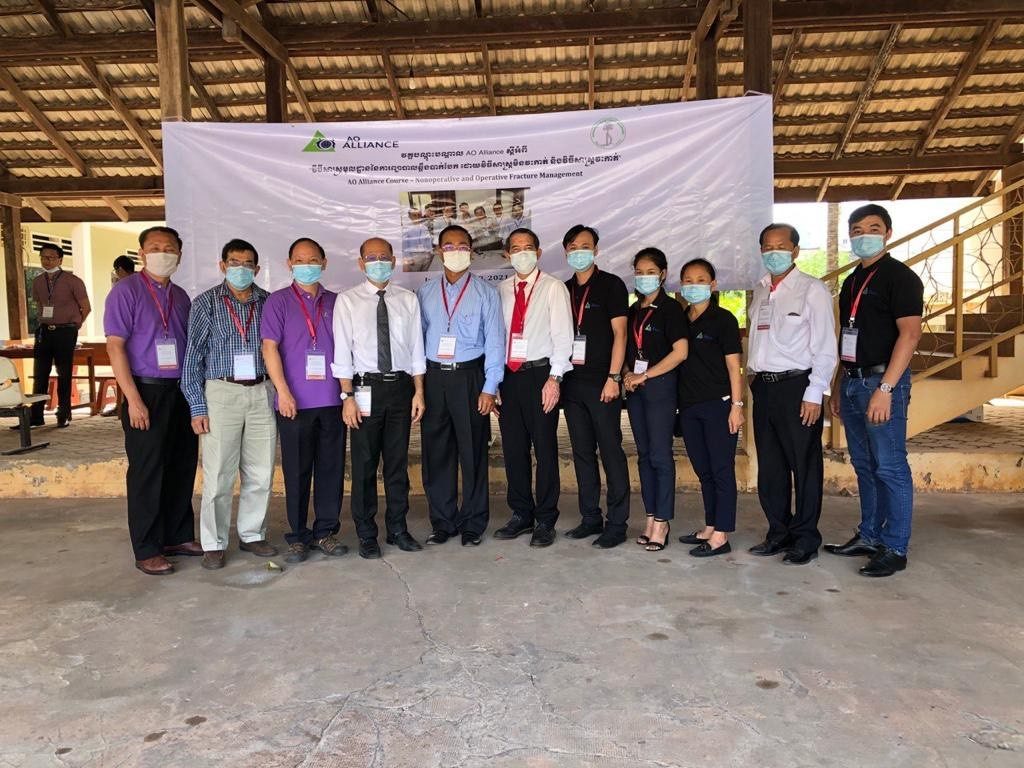 AO Alliance Cambodia faculty