Our team in Nepal packed a full week of education activities in November, with 11 orthopedic residents and operating room personnel attending the Clinical Training Modules (CTM) at the Nepal Medical College and Teaching Hospital in Kathmandu.
The CTM are interactive educational sessions developed by AO Trauma that promote reflection and discussion, hands-on demonstration, and self-assessment of participants at the beginning and end of the training. The result is improved care of the injured.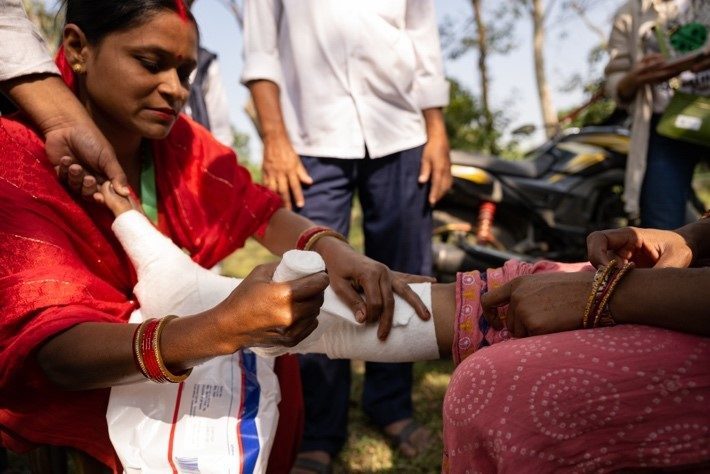 Paramedic providing care to a patient's injured leg
Paramedic training and health camps
Over 30 paramedics attended the AO Alliance fracture care seminar in Dumariya, Nepal, led by Dr Vijayendra Adhikari. Upon completion of the seminar, the paramedics applied their new skills at the health camps, where 200 patients awaited consultations and treatment. Under the guidance and supervision of the seminar faculty, the paramedics were able to provide treatments to neglected trauma patients with no access to trauma care.