Dr Naomi Amuron is an orthopaedic surgeon at the Komi Orthopedic Centre in Komi, Uganda, where she spends three quarters of her time, and the rest at a government hospital in the neighbouring town of Soroti.
We asked her why she decided to go into orthopedics. For Dr Amuron, being able to see an immediate impact is very gratifying, but it doesn't come without its challenges. "Most people don't think that women can become surgeons or even doctors." She is the only female surgeon in her hospital and the second of two female surgeons in the entire country. "People think it's too physically demanding for a woman. But it's not. Of course there are instances where you need a little bit of (physical) power, but once you have the right knowledge, the right skills and techniques, you don't need a lot of muscle pull."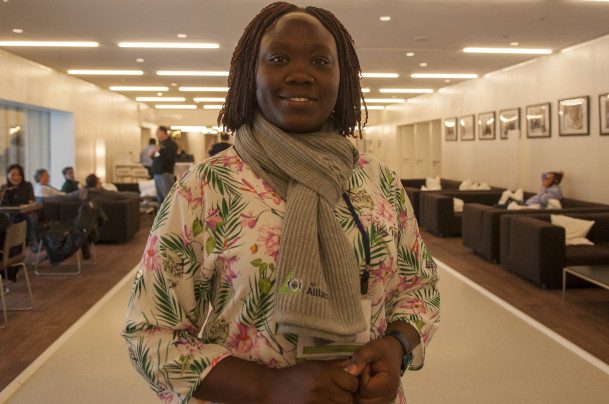 Other challenges involve the lack of resources, equipment. "There are not enough resources, they are not adequate, some of them are not up-to-date because of changing trends. So I find myself still using some tools and equipment that people no longer use, but they do work in my area." In terms of human resources, the situation is not much better. "We are only 56 orthopedic surgeons in the country, and about 40 of them are in the capital city, Kampala. The remaining few are scattered in the rest of the country. In my part of the country, we are four, and each surgeon serves a population of about 5 million."
To put things into perspective, Uganda's population is over 41 million people, and has only 56 orthopedic surgeons. In high-income countries, there is one surgeon per 1,500 people. Road-traffic accidents are said to cause most of the bone injuries that patients present with.
Amuron continues, "we have the problem of not receiving patients in time. We have what we call traditional bone setters, who are not qualified as healthcare professionals. That's the largest cause of delay for these patients,because a patient will first go to them and spend all the limited resources they have, taking months to years and then finally when things go bad, they will come to you. So I see a lot of neglected cases, complicated cases, infections. Those patients who know about the existence of orthopedic care do come early on when they suffer a fracture."
Amuron first became involved with the AO Alliance as a student when she was attending the basic courses and then went on to participate in advanced courses. Eventually she was brought into the Alliance's network of educators to expand the number of educators in Uganda. "We have a decentralised teaching system, where we conduct courses in the east, in the north, west and south. We just keep rotating, teaching residents, and medical and clinical officers. We want to reduce the number of complications that arise from early intervention by those professionals. In 2017 we had the first ever course for operating room personnel and we hope to do more in the future. I would like to take the chance to really thank the AO Alliance for giving Africa a chance."