Tropical Cyclone Freddy hit southern Malawi on March 12, bringing 300-400 mm of rain in the first 48 hours alone. The rains brought sudden, violent, and destructive flash floods and landslides that severely damaged and in some cases completely washed away homes, schools, health centers, farmland and infrastructure. The death toll alone has reached more than 600 people.
As part of its emergency appeal, the Malawi Orthopaedic Association (MOA) conducted needs assessments for many affected district hospitals in the southern part of the country. The main hospital in Blantyre, Queen Elizabeth Central Hospital (QECH), had a severe shortage of basic supplies to treat the increasing number of patients with musculoskeletal injuries. Resource mobilization from various donors, including the AO Alliance (AOA), raised $10,000. The funds were used to purchase plaster of Paris for casts, bandages, and intravenous fluids to resuscitate patients.
The AO Alliance's Medical Director for Africa, Dr Jim Harrison, traveled to Blantyre to assist with the enormous surgical workload of fractures requiring surgical fixation. A volunteer team of trauma and orthopedic surgeons and orthopedic clinical officers was deployed. Drs Cornelius Mukuzunga and Leonard Banza traveled from Kamuzu Central Hospital in Lilongwe to assist Drs Nohakhelha Nyamulani and Chiku Mpanga at QECH. Lieutenant Colonel Dr Gladys Ngondo, from the Kamuzu Barracks Hospital, and Prof. Nyengo Mkandawire, a retired surgeon, also joined the MOA relief team.
Thanks to the Johnson & Johnson Foundation, the shortage of surgical implants and surgical equipment was never an issue. The material was donated as part of the Long Bone Fracture Program in Malawi, implemented since 2022.
In addition to the Queen Elizabeth Central Hospital, seven district hospitals received donated supplies. Through a coordinated effort supported by many stakeholders and the Malawi Ministry of Health, significant musculoskeletal disabilities were averted. The MOA and AOA response reached more than 1,000 injured patients by providing orthopedic care and supplies. Surgical care for 46 cases was provided over a weekend of intense work at the Queen Elizabeth Central Hospital.
See the story on their website. MOA/AO Alliance Responds to Cyclone Freddy with Medical Supplies and Human Capacity "" Malawi Orthopaedic Association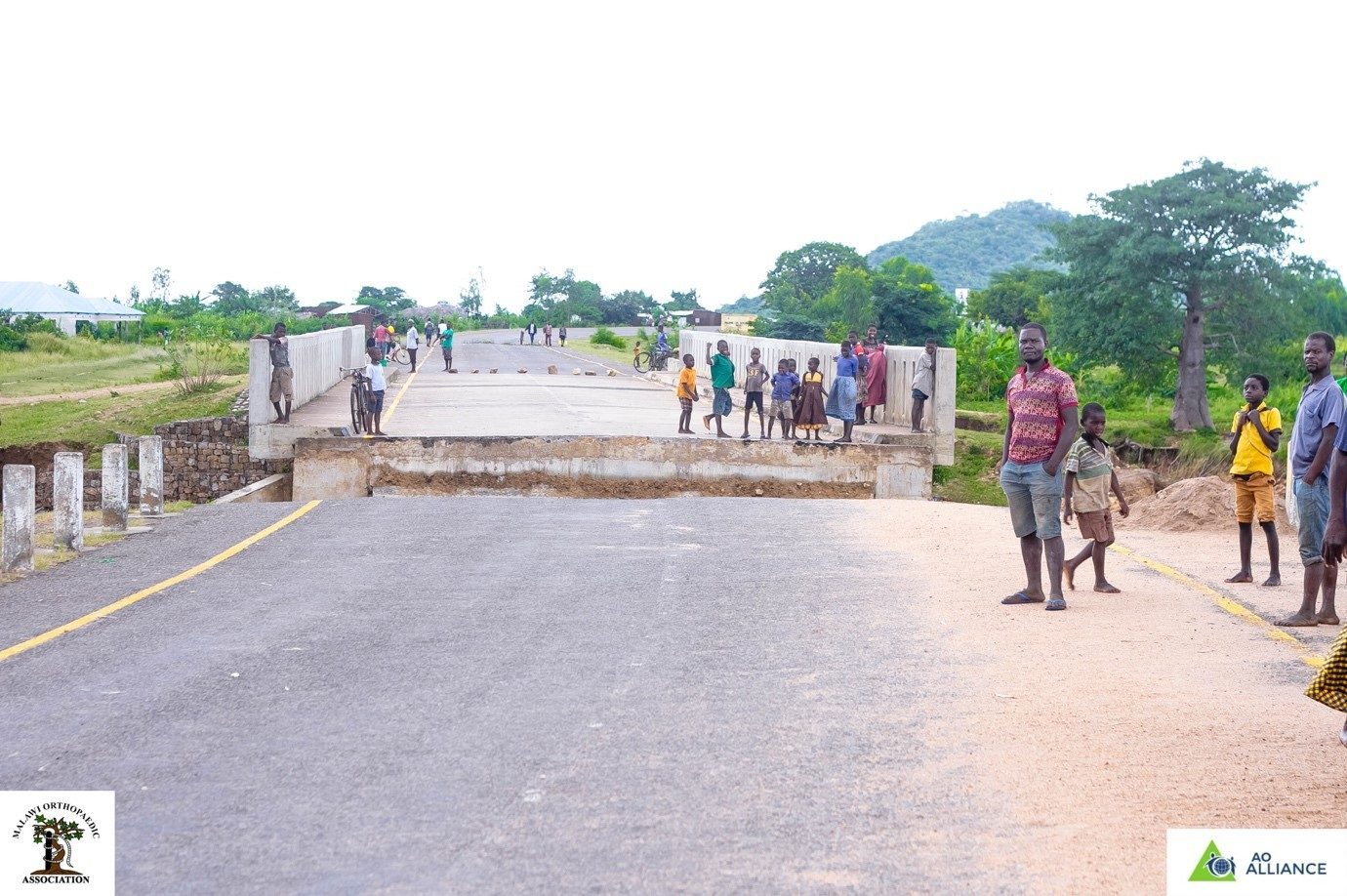 The bridge to Phalombe District Hospital was destroyed by the cyclone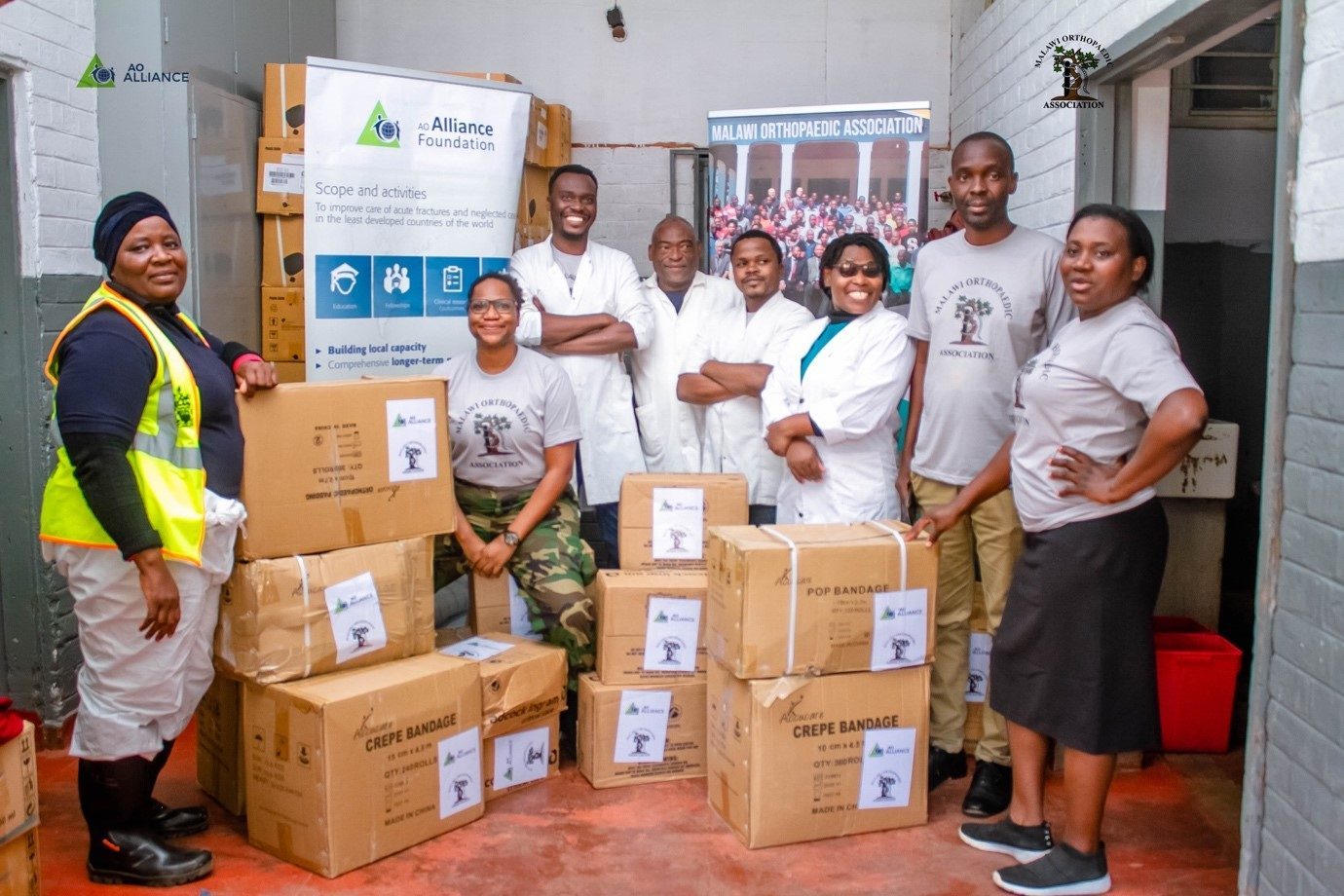 The Malawi Orthopaedic Association team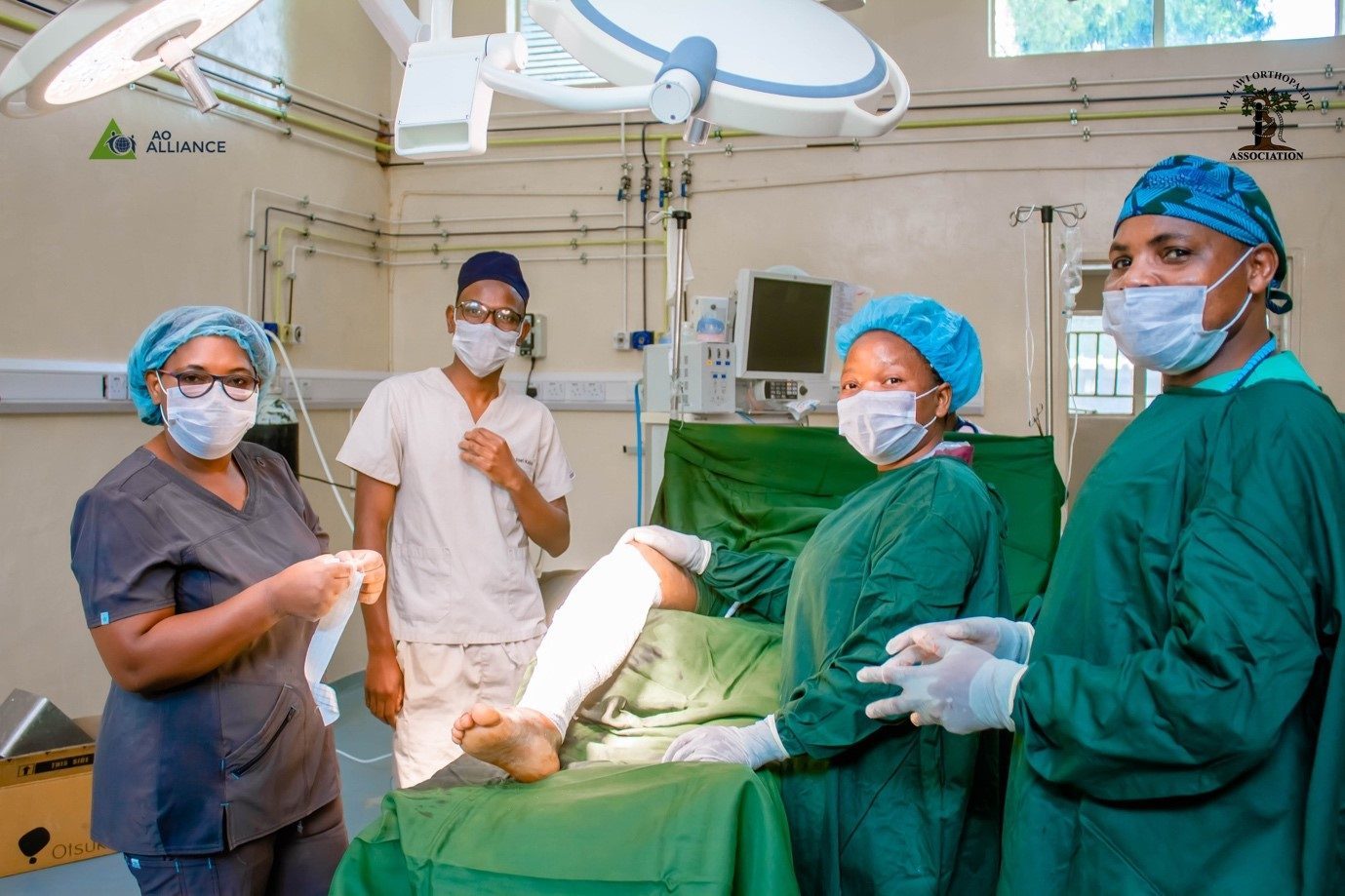 Patient undergoes surgery for a leg injury at the Queen Elizabeth Central Hospital in Blantyre, Malawi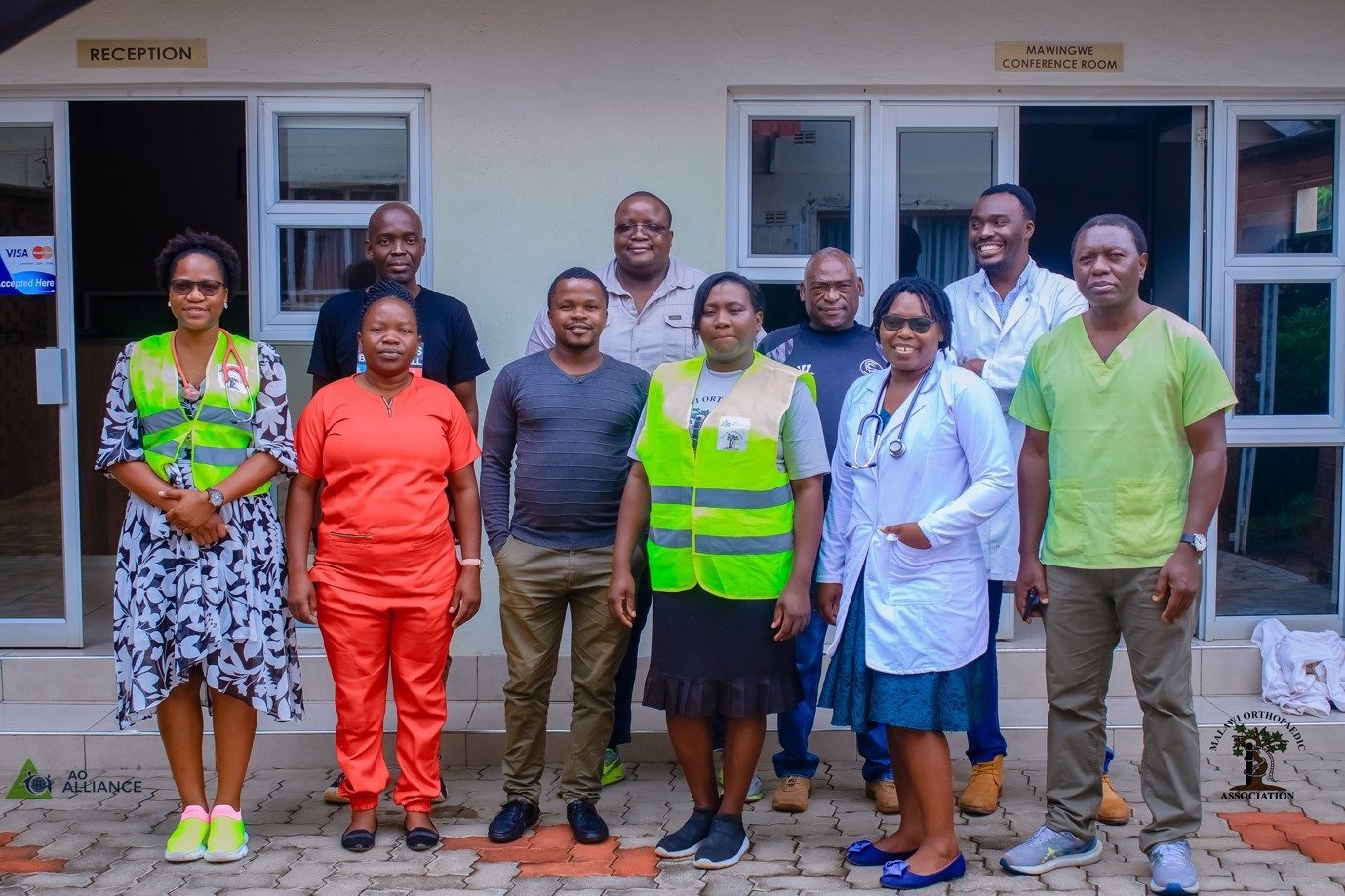 The volunteer team of surgeons and orthopedic clinical officers at Queen Elizabeth Central Hospital
Lieutenant Colonel Dr Gladys Ngondo (Kamuzu Barracks Hospital, MOA Vice President), Florence Naminga Zombeya (Office of the Vice President, Capital Hill Lilongwe), Chifundo Kumbali (Likuni Mission Hospital), Maureen Sabawo (MOA President), Edina Kalambo Mwagomba (Mangochi District Hospital), Dr Leonard Banza (Kamuzu Central Hospital), Class officer II Charles Kaudza (Army Secondary School Clinic, MOA Treasurer), Dr Cornelius Mukuzunga (Kamuzu Central Hospital), retired Officer Fletcher Beniyasi, and Stanley Mndhluli (Mzimba District Hospital).