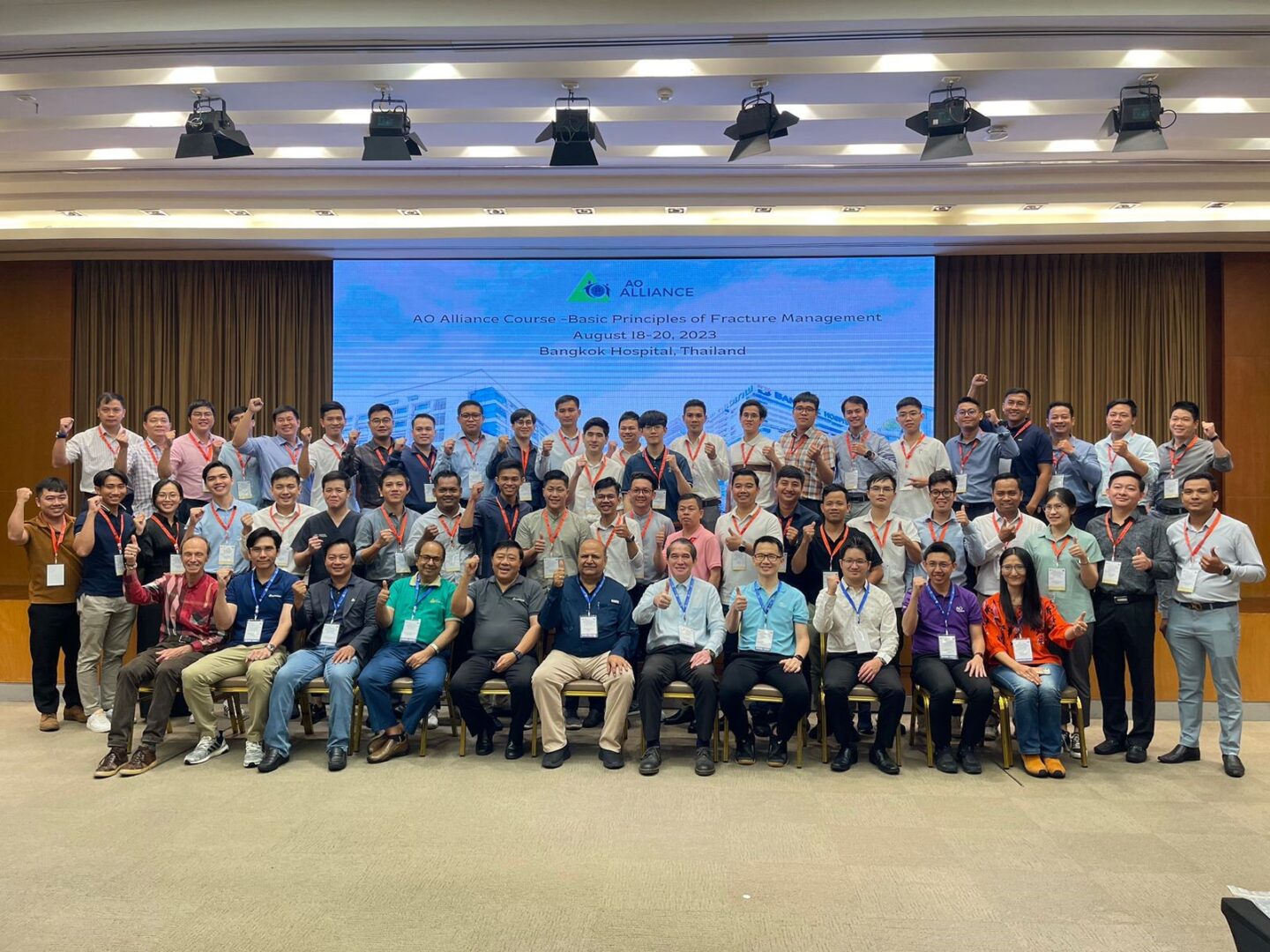 Empowering Trauma and Orthopedic Care: AO Alliance Course – Basic Principles of Fracture Management
In the heart of bustling Bangkok, a transformative event took place—one that promises to shape the future of trauma and orthopedic care in AO Alliance countries in Asia. The AO Alliance course (with AO Trauma Approved Curriculum) on Basic Principles of Fracture Management, organized by Prof. Suthorn Bavonratanavech, Past President of the AO, brought together a group of 48 residents from Thailand, Cambodia, Laos, and Vietnam. Held at the Bangkok Hospital, the event aimed to enhance operative fracture management skills, foster collaboration, and establish a network of professionals dedicated to improving patient outcomes.
The course was designed with a unique approach incorporating rotational workstations to provide participants with a comprehensive hands-on experience. At each station, a specialized aspect of fracture management was covered, ranging from preoperative assessment to postoperative care.
Prof. Bavonratanavech, with the collaboration of Prof. Ramesh Singh, AO Alliance Asia Steering Committee Chair, and with the support of regional and national faculty from the Bangkok Hospital, ensured the event's success.
Dr Sok Chan Pheaktra, a trauma and orthopedic surgeon from Phnom Penh, Cambodia was moved by the camaraderie. "The experience here goes beyond acquiring skills," he noted. "It's about forging connections with peers who share the same passion for improving patient care."
As the course ended, participants left with more than just enhanced technical skills. They departed with a renewed sense of purpose, armed with the knowledge that their newfound expertise would positively impact countless lives. The connections made during the course served as a foundation for ongoing collaborations, ensuring that the lessons learned in Bangkok will continue to ripple across borders.
Reflecting on the experience, Dr Panuwat Silawatshananai, a local faculty member, expressed his optimism: "The course is not just a one-time event—it's a journey that extends beyond the classroom. I am confident that the skills acquired here will empower these professionals to provide world-class care in their communities."
By bringing together experts from around the region and creating an environment of shared learning, the course illuminated the path toward a brighter future for trauma and orthopedic care—a future where patients everywhere will benefit from the knowledge and dedication of those who came together in the heart of Bangkok.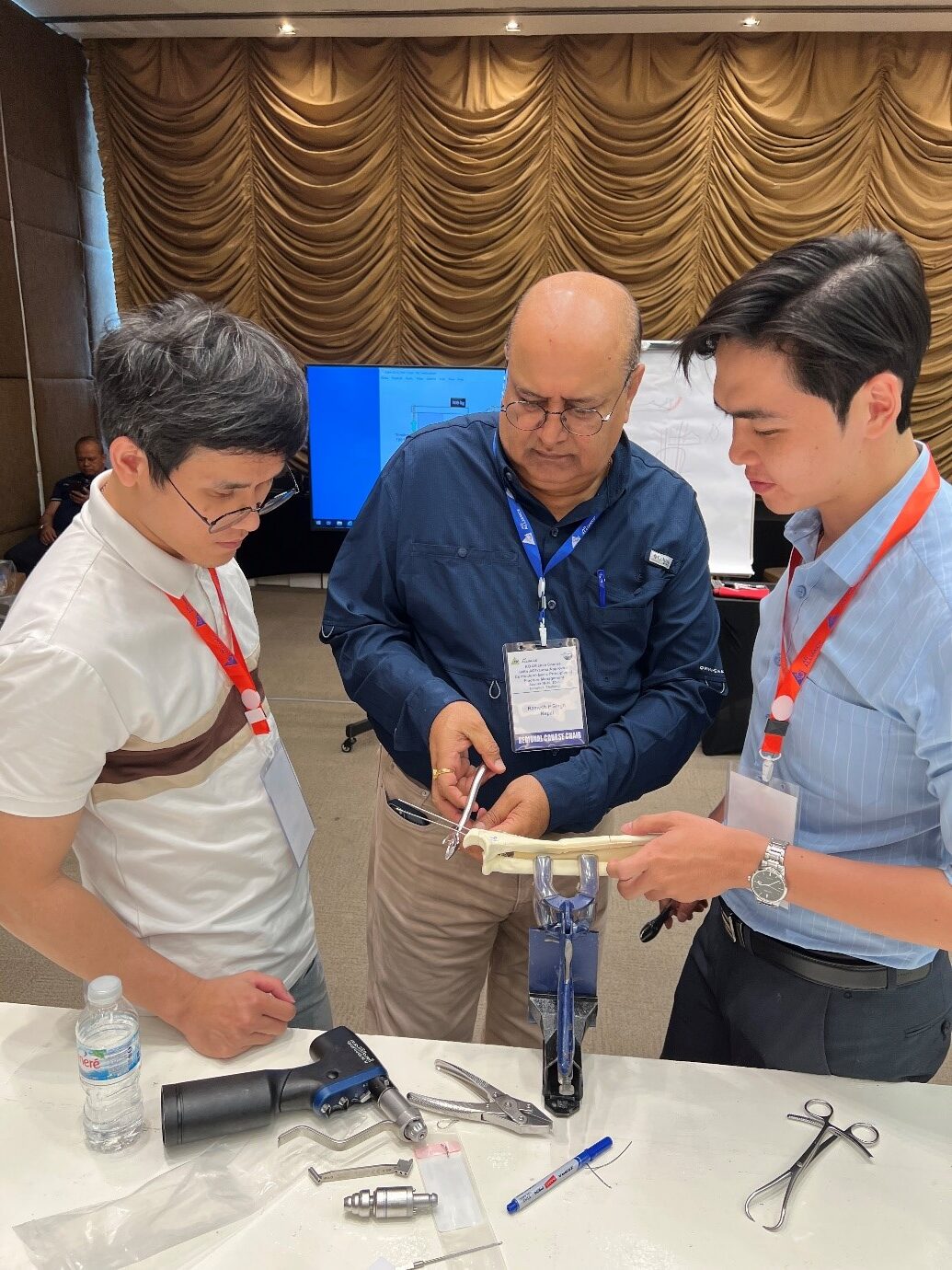 Prof. Ramesh Singh instructing during the tension-band wiring practical exercise.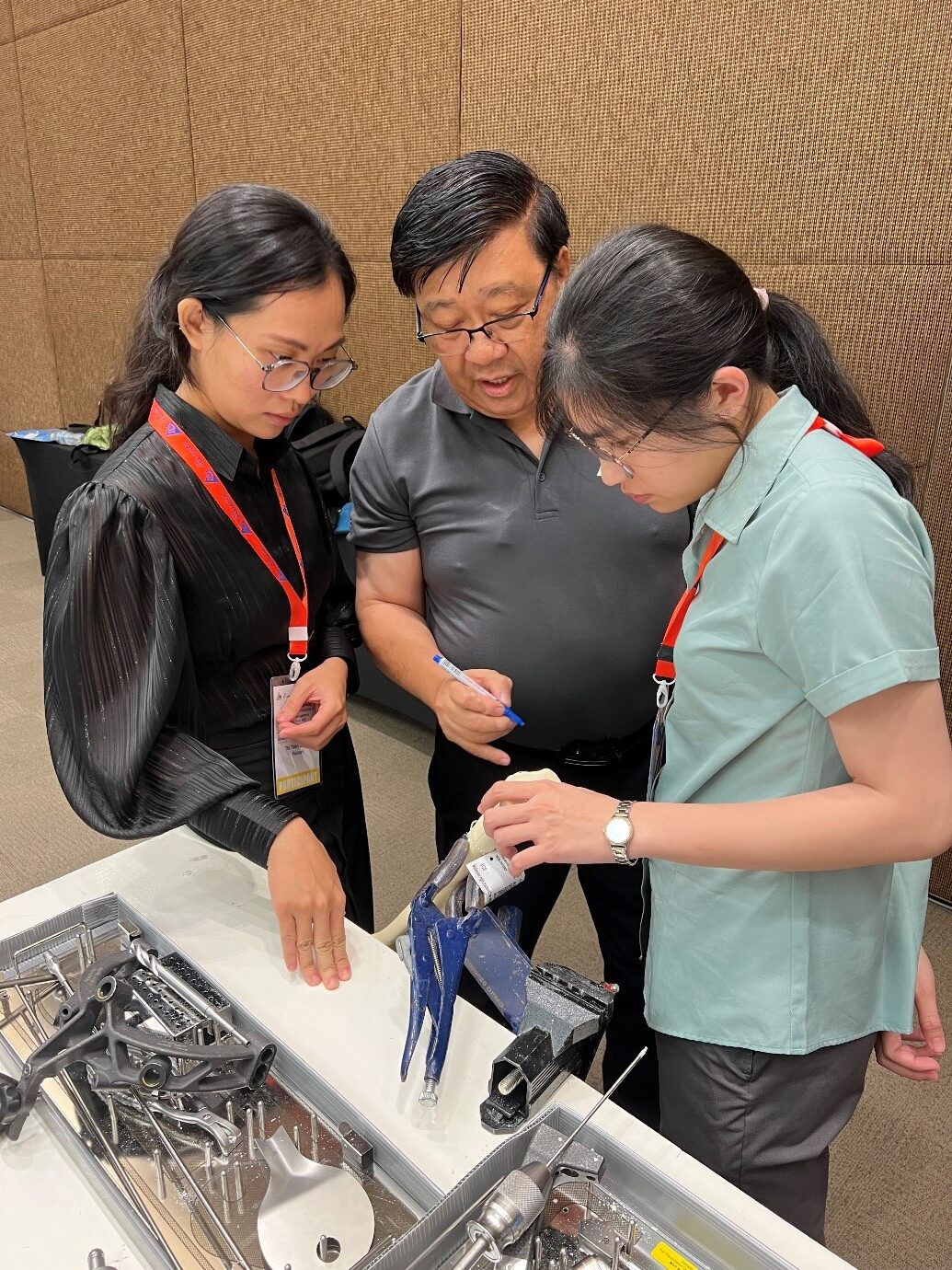 Prof. Suthorn Bavonratanavech assisting two trainees with the intramedullary nailing exercise.