Dr Afrina Jahan, a trauma and orthopedic surgeon from Bangladesh, joined the AO Alliance Fellowship Program in June 2019 to strengthen her medical skills and expand her knowledge on the indications, planning, techniques, and pitfalls of osteosynthesis. The fellowship took her to the Kantonsspital (Cantonal Hospital), in the alpine city of Chur, Switzerland, where her daily routine included scrubbing in for two-to-three surgeries, and her weekly activities involved outpatient clinic consultations.
"It was a wonderful experience for both sides. Afrina was one of the best and most interesting fellows we had during the last 25 years," commented Dr Christoph Summer, head trauma surgeon, after supervising her two-month stint.
After returning to her country, and currently working at BIRDEM General Hospital in Dhaka, Dr Jahan explores the long list of knowledge and skills she developed during her fellowship: improved understanding of X-rays and CT scans, precision in fracture reduction in all planes, newer surgical approaches, the use of some new fixation devices and techniques, as well as better soft tissue handling.
For her, the most valuable thing she learned is trauma management and priorities in emergency fracture fixation. She notes with great satisfaction that she is now able to better perform the fixation of fractures, quoting the example of calcaneal fractures that were mostly treated conservatively before her fellowship. She has also since begun doing simple pelvic fracture fixations.
Dr Jahan's enthusiasm about the benefits of her fellowship matches that of her mentor: "The AO Alliance fellowship hugely enhances the growth of a surgeon. It enables better coordination between knowledge and skill. This was a great experience for me academically and culturally. Young surgeons should all have an experience of this kind, to get a broader view and out-of-the-box thinking."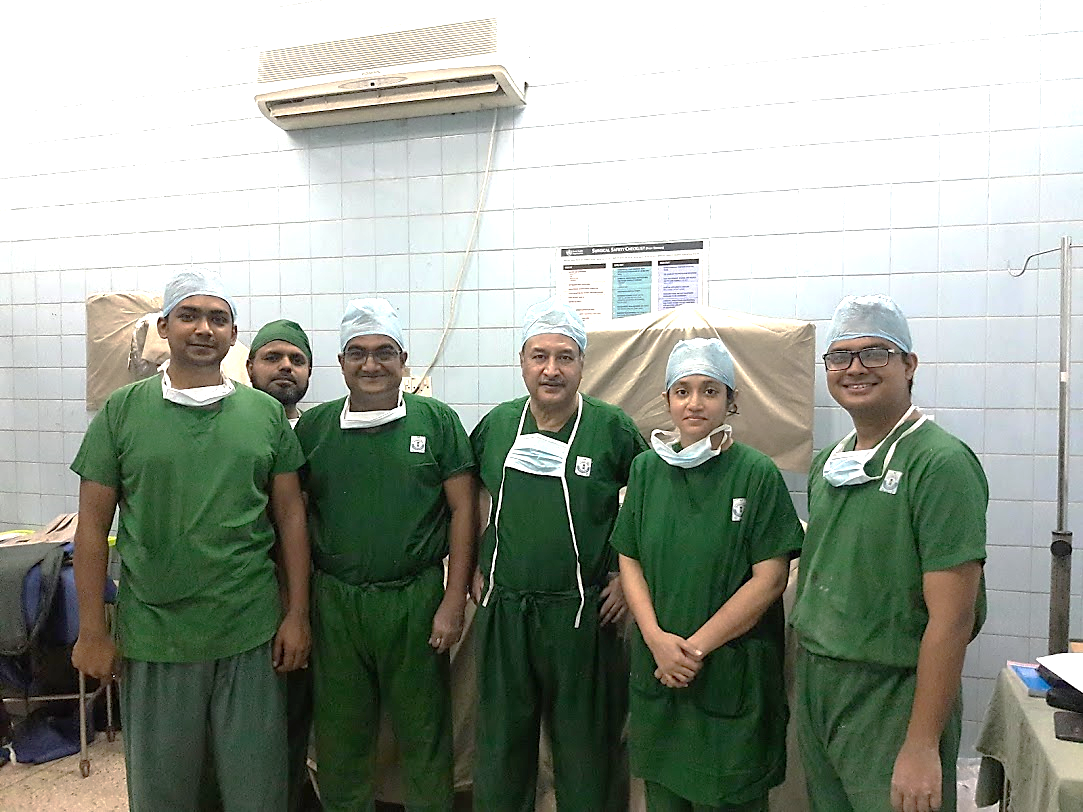 Dr Afrina Jahan and colleagues