An open tibia fracture is a complex orthopedic injury that requires a multidisciplinary approach to treatment. A symposium focused on the management of open tibia fractures in low-resource settings was held on March 21, 2023, at the West African College of Surgeons (WACS) Annual General Meeting in Lomé, Togo. We are happy to report on the successful event with over 50 attendees.
The symposium was attended by orthopedic surgeons, trauma surgeons, nurses, and other healthcare professionals. Under the moderation of Professors U. N. Enweani and A. Hans-Moevi, the symposium began with an introduction to open tibia fractures and the challenges involved in managing them in low-resource settings. Alex Schade elaborated on the socioeconomic costs of these fractures in Malawi. The prospective data collected from 300 open tibia fractures demonstrates a dismal financial outcome for injured patients and their families.
One of the key topics discussed was the use of intramedullary nail fixation in the initial management of such fractures. This technique was presented as an effective means of stabilizing the fracture and reducing the risk of infection. Prof. I. C. Ikem presented his experience with closed intramedullary nailing. The speakers discussed the use of antibiotics and emphasized the importance of timely administration.
Another important topic discussed was the management of soft tissue injuries associated with open tibia fractures. Malick Diallo discussed soft tissue coverage and presented various techniques for wound care, highlighting the importance of early debridement and proper wound management to prevent infection.
Kebba Marenah concluded the presentations with three clinical cases that stimulated significant discussions and emphasized the importance of locally adapted clinical practice guidelines.
The symposium was a success, providing valuable insights into the management of open tibia fractures. The multidisciplinary approach of the symposium allowed for a comprehensive discussion of the challenges involved in treating this complex injury. The information presented at the symposium will help healthcare workers improve their management of open tibia fractures and improve patient outcomes in low-resource settings.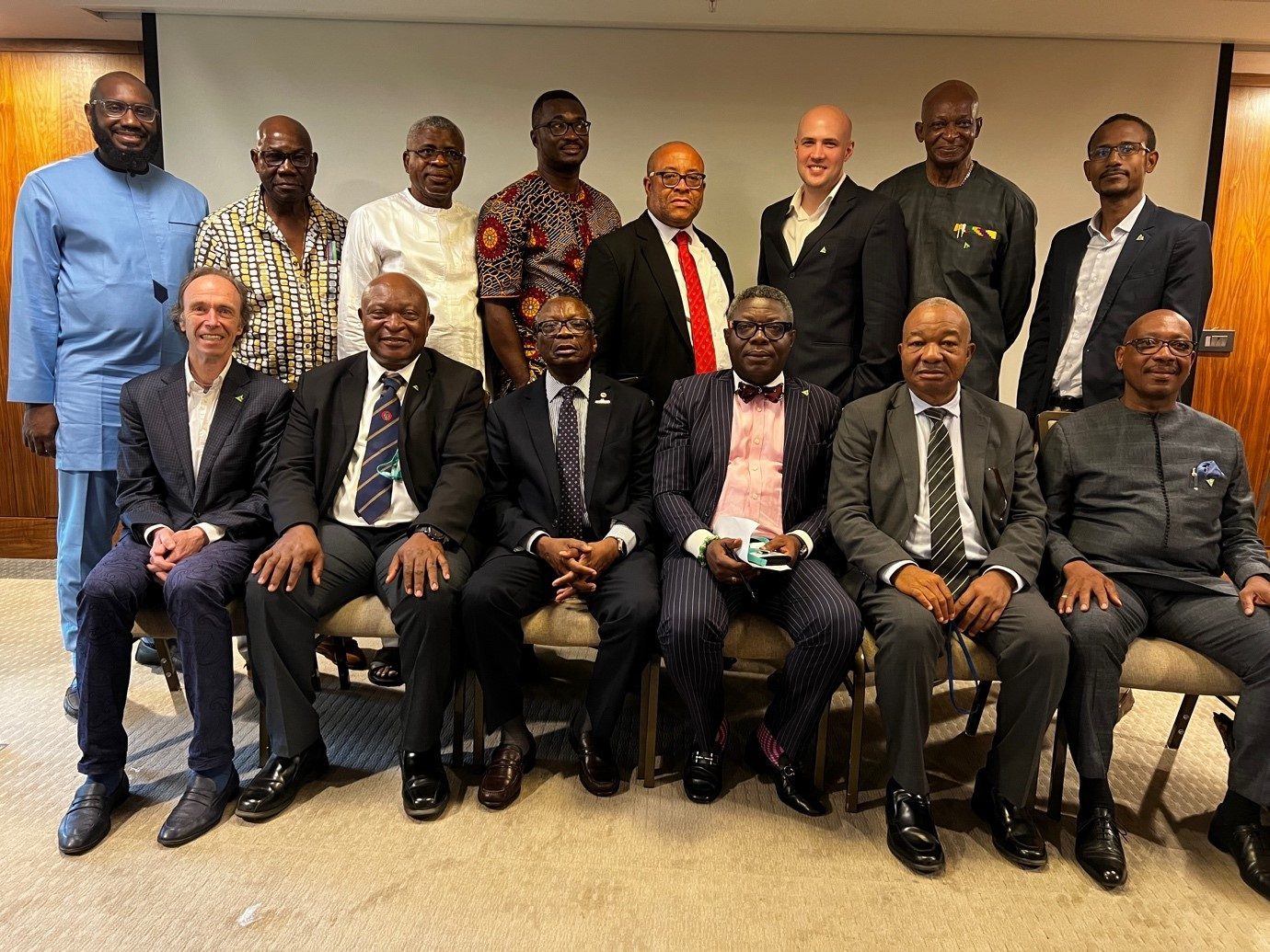 Caption: Moderators and faculty of the AO Alliance/WACS Symposium. First row center: Prof. Olawumi Popoola (Faculty Chairman, Orthopaedics, WACS) and Dr Michael Segbefia (Faculty Secretary, Orthopaedics, WACS).