AO Alliance Foundation (AOAF) has just released our first annual report. The publication charts our progress since inception, AOAF having launched in January 2015, and shows that we have already made an immediate impact on fracture care, one of the world's most neglected health issues. We look forward to continuing and expanding our work in the years ahead.
AOAF spent 2015 primarily defining our long-term mission : the improvement of fracture care in LMICs. We settled on six LMICs that we would focus on for our initial efforts: Malawi, Ethiopia, Ghana, Senegal, Myanmar and Nepal.
Country Initiatives
The highlight of AOAF's achievements so far is the launch of our first country initiative in Malawi, one of the world's poorest and most resource-constrained countries. The Malawi Country Initiative is a CHF 5 million, five-year, multi-faceted project that aims to double the number of trauma and orthopaedic surgeons and residents focused on fracture care in the country. The initiative, in partnership with the College of Medicine of Malawi and the country's Ministry of Health, launched in December 2015.
In the project's first tranch, work started on two new operating theatres that will provide much-needed surgical procedures at Queen Elizabeth Central Hospital, in Blantyre, Malawi. The theatres will double the hospital's present capacity to provide treatment to trauma patients. Work is expected to be complete in December 2016.
Elsewhere in Africa we also made significant progress in another LMIC: Ethiopia. We performed a needs assessment, and, with our extensive network of surgeons and operating room personnel in the country, designed a strategy for a fracture care initiative. We have now begun to implement our plans. We are also establishing a trauma registry in medical institutions in both Malawi and Ethiopia to detect common trends in diagnosis, management, complications and outcomes of orthopaedic trauma.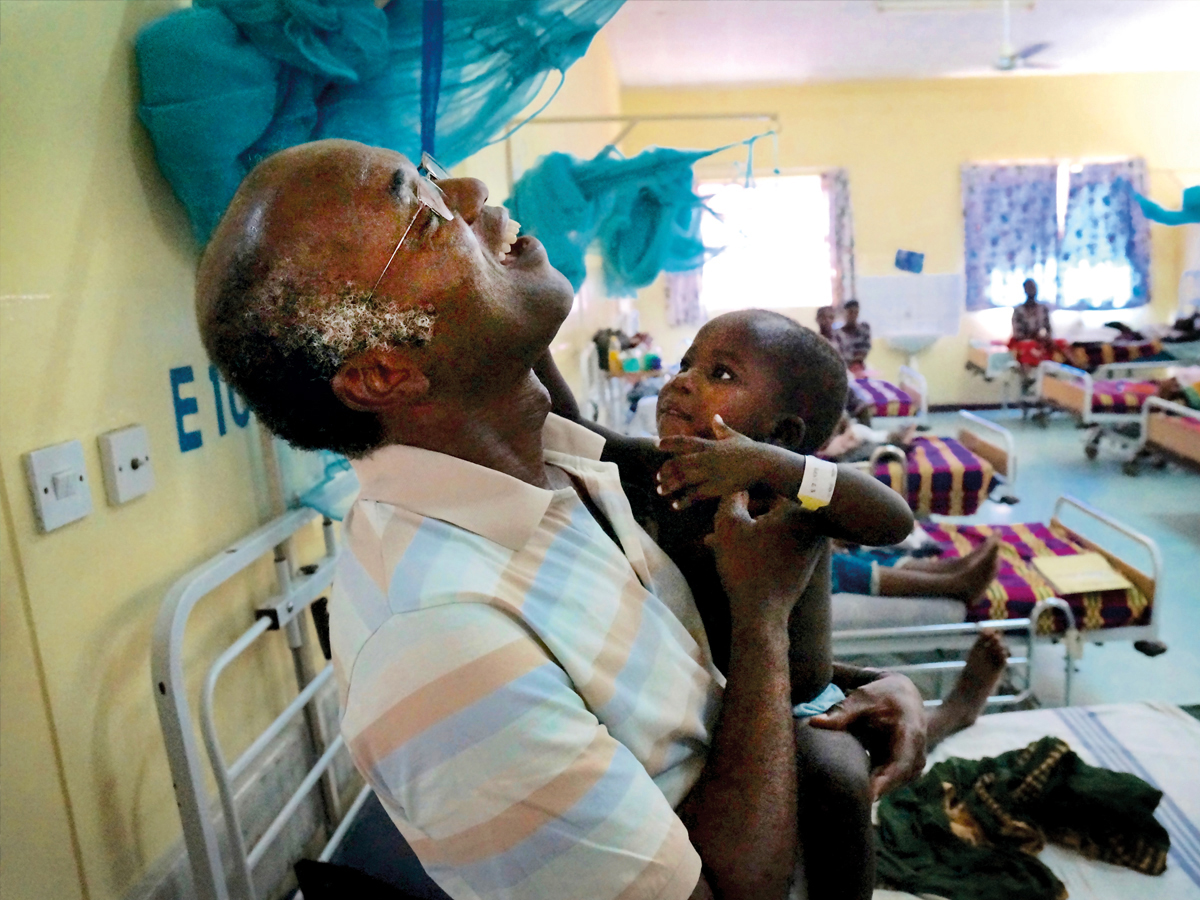 Education is a key strategy for AOAF. In 2015, we held more than 60 educational events reaching more than 6,500 healthcare professionals in more than 25 countries.
AOAF surgeons also led the development of new content for the long bone injury curriculum. The Curriculum Development Task Force met in April and October 2015 to develop new course templates (non-operative and operative) for long bone fracture education. Half of the curricula is already finalized, and two LMICs have agreed to pilot the new courses once the work is complete.
These educational initiatives boosted AOAF's reputation as an ethical and trustworthy partner, as well as illustrated our philosophy: to support local healthcare professionals in finding solutions to local patient fracture care problems, using locally available resources.
Collaborations
This year we ran a variety of collaborative initiatives with respected partners including the Australian Doctors for Africa (ADFA), the G4 Alliance, the UBS Optimus Foundation, Sesame Workshop (Sesame Street) and the AOF.
We also worked closely with individual AO surgeons on projects that make the most of their local knowledge and medical expertise. Our first webinar in October 2015, which explored solutions to open tibia fracture management in low-income countries (LICs), was a thrilling success with 180 participants.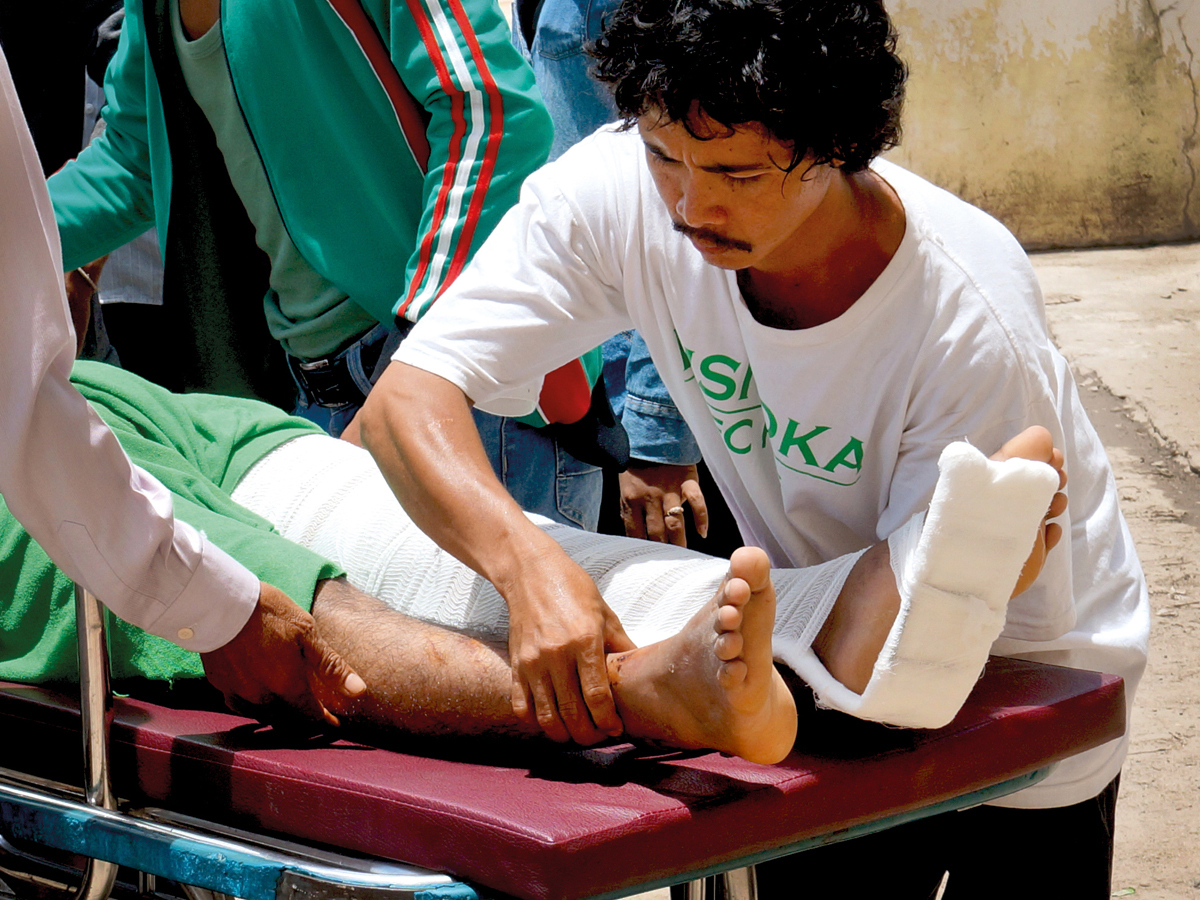 Looking ahead
For the years ahead, we will build on the fruitful foundations laid in 2015. We will continue with the initiatives already in place, and grow the scale and reach of our efforts across our six target countries. New programs will include the Ghana Country Initiative and "Paediatric fracture solutions for Ghana".
In Asia, we will use what we learned from a needs assessment completed last year in Myanmar to establish a bioskills training centre in Yangon and develop a "Trauma roadmap for Myanmar". We will be running a needs assessment in Nepal as the first step in starting a Nepal fracture care program.
Previous activities existing under AOF will be completely transitioned into "Fracture solutions for Africa" and "Fracture solutions for Asia". We launched the Africa project last year. It is a three-year pilot program aimed at reducing disability and mortality resulting from musculoskeletal trauma by improving clinical care provided by doctors, nurses, healthcare workers and first interveners through education and training.
Through our country, collaboration, and strategic initiatives AOAF is working hard to alleviate the burden of injury in LMICs. Trauma claims some 5.8 million lives annually and ranks third among causes of death for people under the age of 40 worldwide. One year on from launch, and the AOAF is more determined than ever to build on our stellar start and truly make a difference.