Few hospitals in Ghana, other than teaching hospitals, offer trauma and orthopedic (T&O) care. For a population of over 30 million, there are only 52 T&O surgeons. Traditional bonesetters (TBS) play a significant role in caring for the injured, especially in rural areas. Sadly however, they often end up doing more harm than good. "The rate of traditional bonesetter-related limb gangrene, infections and death in Ghana is alarming, particularly among children", says Dr Dominic Konadu-Yeboah, who serves as AO Alliance faculty, and head of trauma and orthopedics at Komfo Anokye Teaching Hospital (KATH) in Kumasi, Ghana.
As part of a broader program "" co-funded by the AO Alliance and the AO Strategy Fund "" to prevent complications from TBS treatments, and to ensure access to appropriate care for the injured, a local team of surgeons and educators has begun training TBS with the first education event taking place on April 27-30, 2021, in Kumasi. The event attracted 25 participants and, in addition to lectures, group discussions and practical exercises (pictured above), a visit to KATH was arranged to expose the bonesetters to orthodox methods of fracture treatment. Practical workshops involved local tools (rafters, cardboard, wooden slabs, sticks, and ropes) used by TBS in their practice. The tools were adapted to better meet modern clinical standards.
The course was such a success that at the end of it, participants formed a bonesetter's association for the Ashanti region to disseminate their new knowledge and skills to fellow TBS who had not participated in the event.
The second education event for bonesetters took place in Tamale from May 25 to 28, 2021. Thirty-six TBS attended the course, and they too, founded an association "" Traditional Bonesetters' Association of Northern Ghana.
"These are life- and limb-saving initiatives", concludes Yeboah.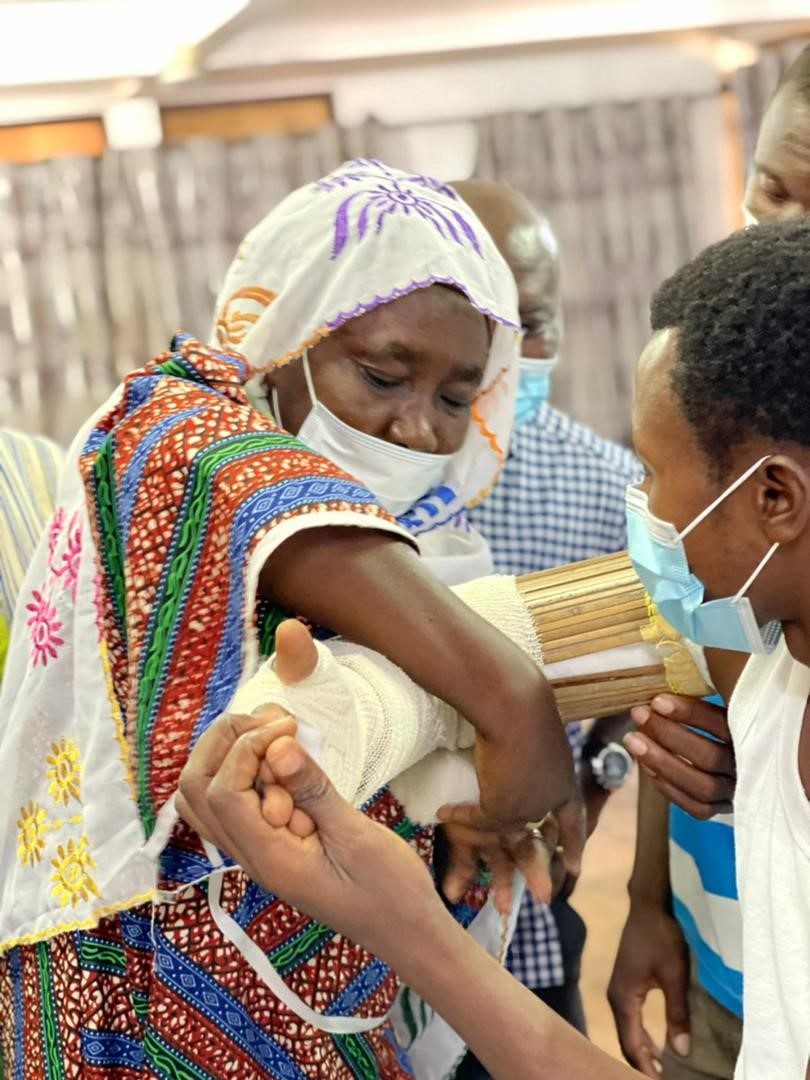 Traditional bonesetter practical exercise in Tamale, Ghana May 2021