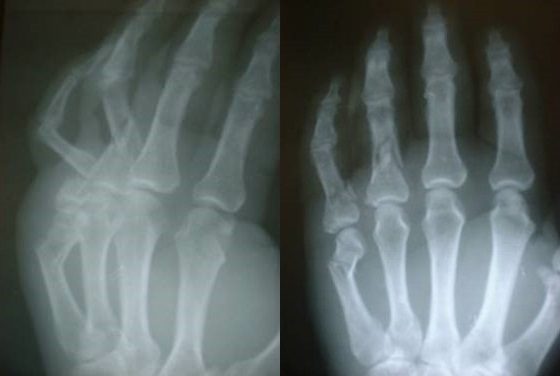 Dear colleagues,
On behalf of the Harvard Global Orthopaedics Collaborative and our international group of collaborators, we cordially invite you all to participate in a research survey to understand the need for hand surgery in sub-Saharan Africa.
In this survey, we seek first-hand knowledge from orthopaedic providers about whether there is a need for hand surgery and if that need is being met in sub-Saharan Africa.
Through this project, we also hope to establish a collaborative group of orthopaedic providers in sub-Saharan Africa who wish to participate in developing priorities and core competencies for hand surgical training on the continent.
This survey is intended for any providers of orthopaedic care practicing in sub-Saharan Africa "" orthopaedic surgeons, orthopaedic trainees, orthopaedic clinical officers, or general surgeons with a high volume of orthopaedic patients. If you are an orthopaedic provider in sub-Saharan Africa, we would greatly appreciate your participation in this survey. You will not receive any personal benefits or payment; participation is entirely voluntary. Your responses will be kept strictly confidential. Read more about the survey here
We are hoping to receive responses from providers in all sub-Saharan African countries. We would be very grateful if you could forward this survey to all other orthopaedic providers you may know who work in your country, or other countries in sub-Saharan Africa. The more responses we receive, the better we can understand the need for hand surgery.
To begin the survey, click here
Thank you in advance for considering this request.
Sincerely,
Dr. Kiran J. Agarwal-Harding – Harvard Global Orthopaedics Collaborative
Email: [email protected]
Dr. Malick Diallo – Sourou Sanou University Hospital of Bobo-Dioulasso, Burkina Faso
Professor Ndeye Fatou Coulibaly – CHU Aristide Le Dantec, Sénégal
Dr. Hatim Hamad – Omdurman Islamic University, Sudan
Dr. Patrick Mapemba & Dr. Linda Chokotho – Queen Elizabeth Central Hospital, Malawi
Dr. Kushal Patel & Dr. Chaitanya Mudgal – Massachusetts General Hospital, USA
Dr. Simon Graham & Professor William J. Harrison "" AO Alliance