AO Alliance announced in 2019 a collaboration with the J&J Foundation to improve the quality of and access to fracture care in West Africa. Nigeria, a country located on the western coast of Africa, has a diverse geography with climates ranging from arid to humid. However, Nigeria's most diverse feature is its people. With a population of over 200 million and more than 100 languages spoken, it is Africa's most populous country. The significant gap in healthcare services in the country requires action from both AO Alliance and the Clinical Divisions of AO. The West Africa Trauma Education Program (WATEP) aims to improve health outcomes for patients by building longer-term local capacity for injury and fracture care.
To this end, a consensus meeting was held in the capital Abuja on January 16-17, 2020, gathering 11 participants representing the Federal Ministry of Health, the Nigerian Orthopaedic Association, AO Alliance, AO Trauma, AO Spine, and AO CMF: Sydney Ibeanusi, Christian Madubueze, SO Giwa, Tom Sough, Seidu Bello, Olutayo James, Kabir Abubakar, Adetunji Toluse, Temiloluwa Olufemi and Shopekhai Itakpe. The meeting was anchored by management from AO Alliance and AO Trauma (Philipp Buescher, Claude Martin jr. and Polly Buehler).
All appreciated the differences between the AO Clinical Divisions and AO Alliance. But the mission is the same: caring for the injured. A specific action plan was agreed upon by all to maximize available resources, while respecting the heritage and areas of activity of all parties and focusing on cross-divisional cooperation.
The proof is in the pudding. In the case of Nigeria, the proof is in the numbers.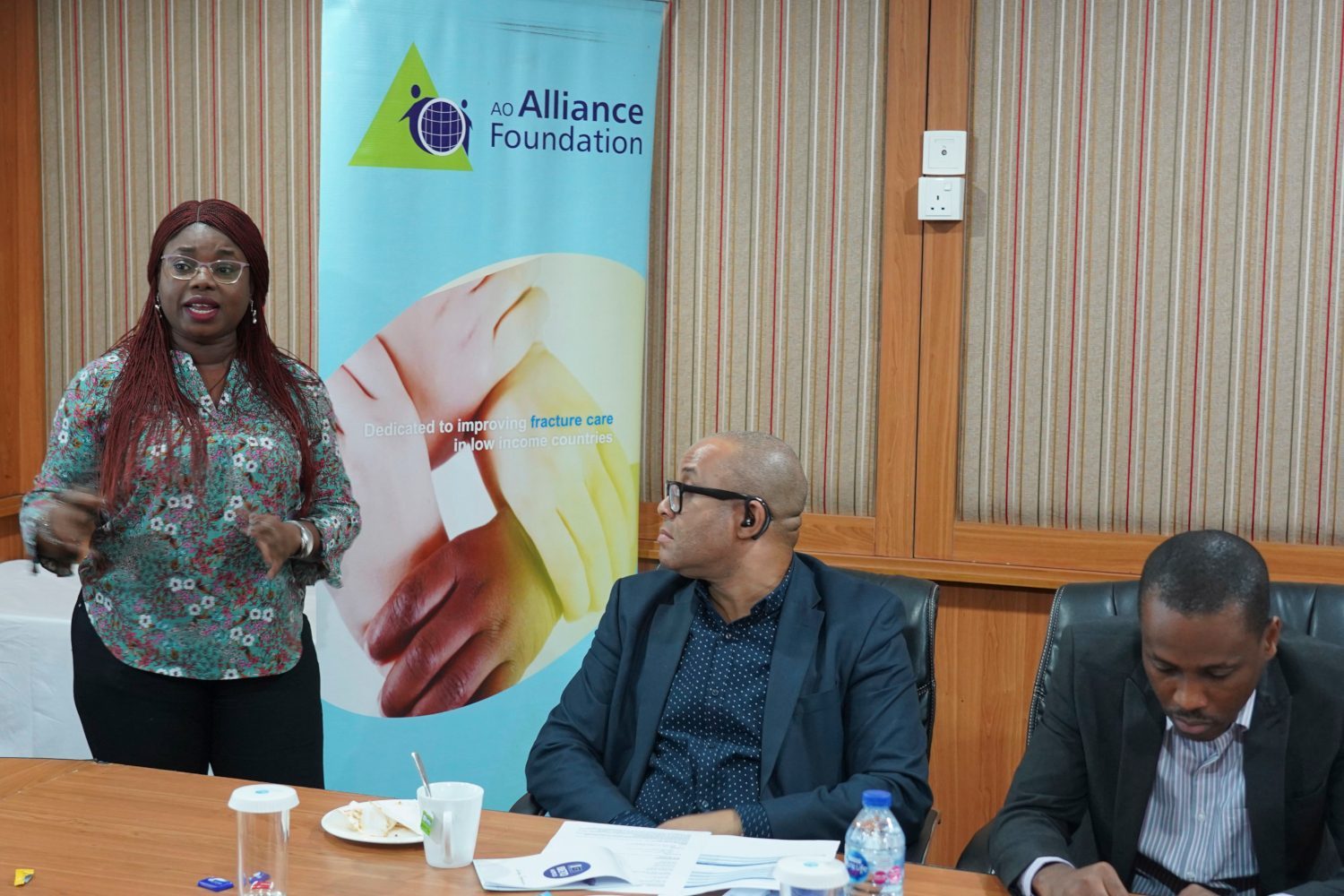 Temiloluwa Olufemi, AO Alliance Nigeria lead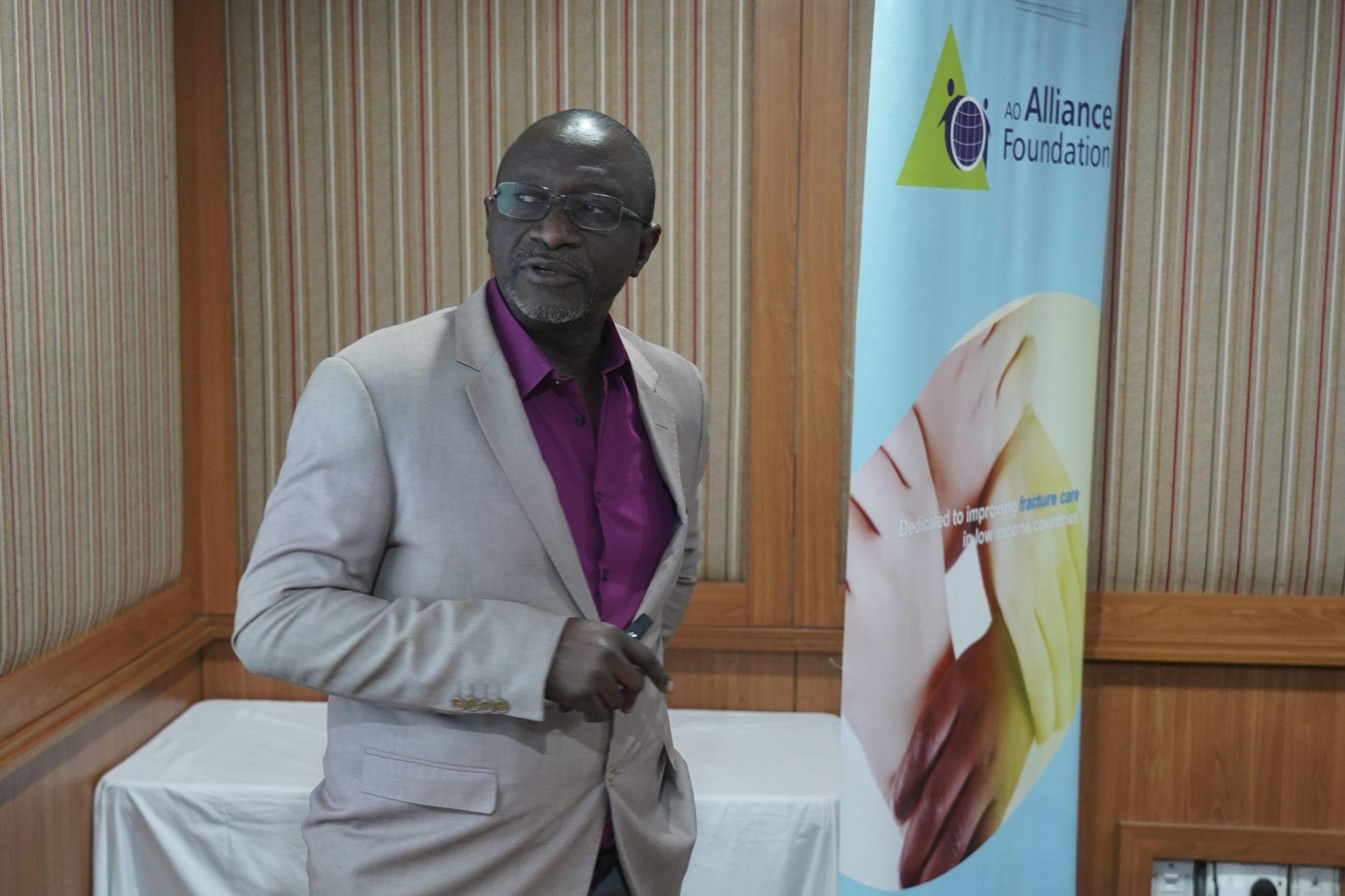 Kabir Abubakar, AO Spine Surgeon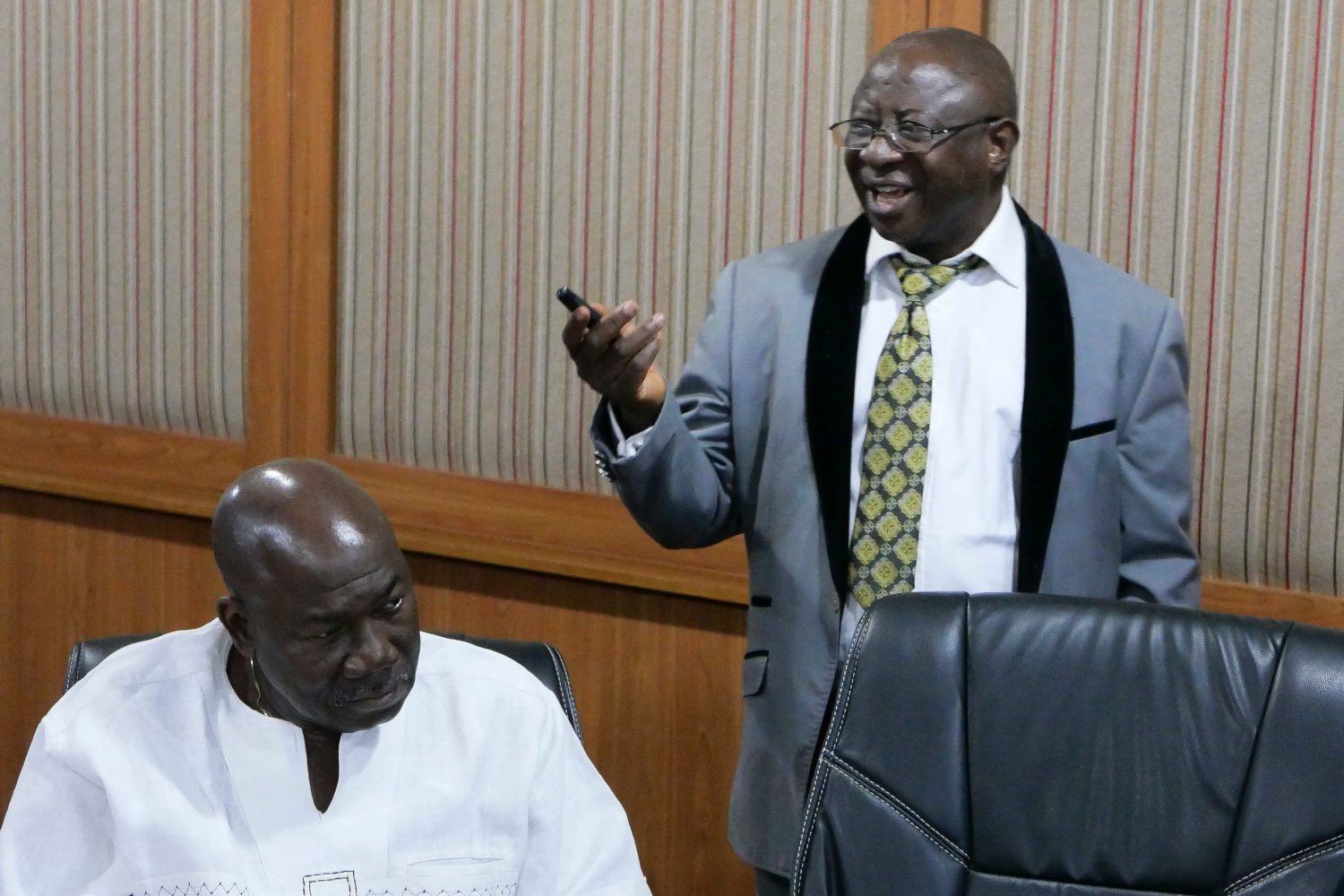 Seidu Bello, AO CMF Surgeon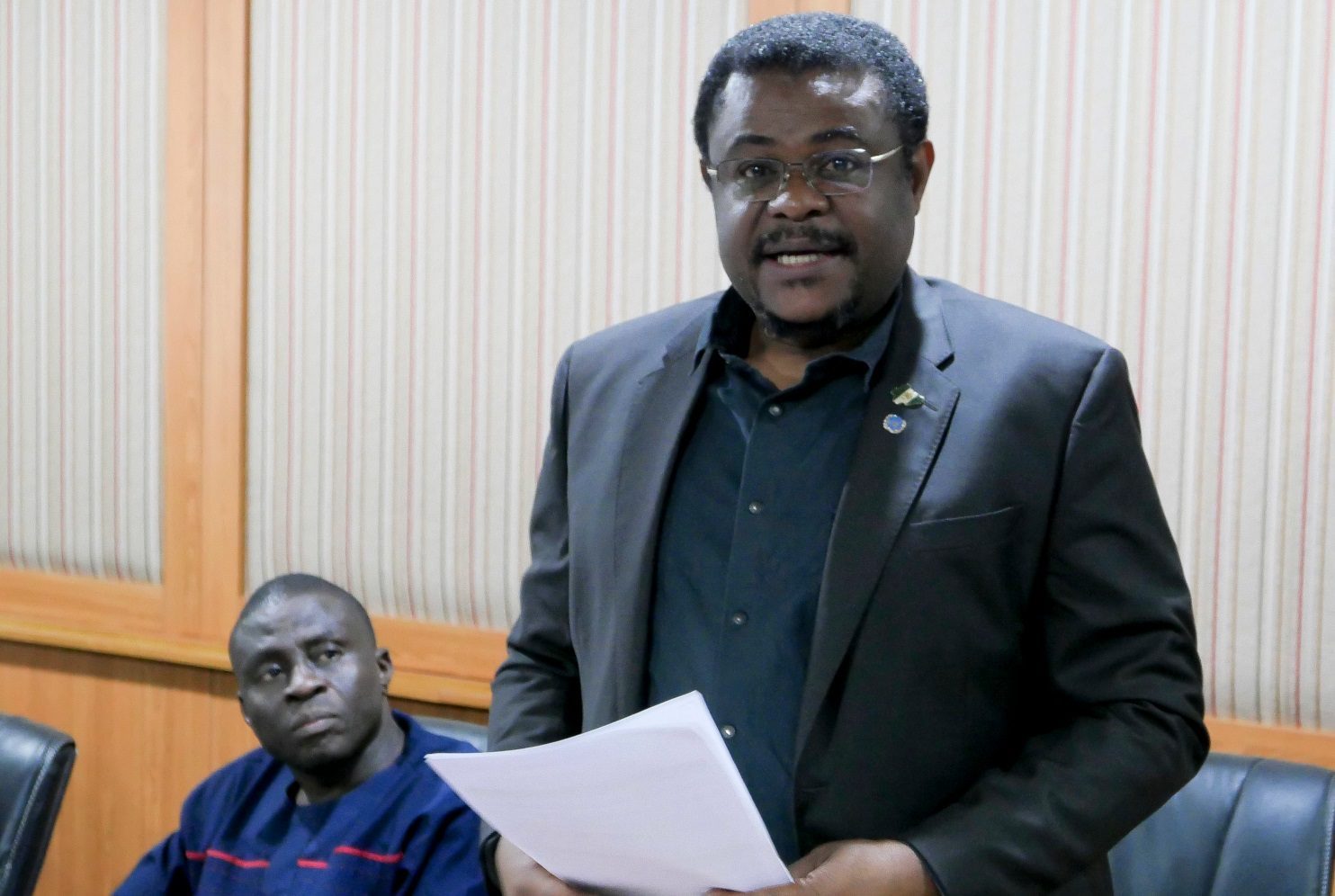 Sydney Ibeanusi, Federal Ministry of Health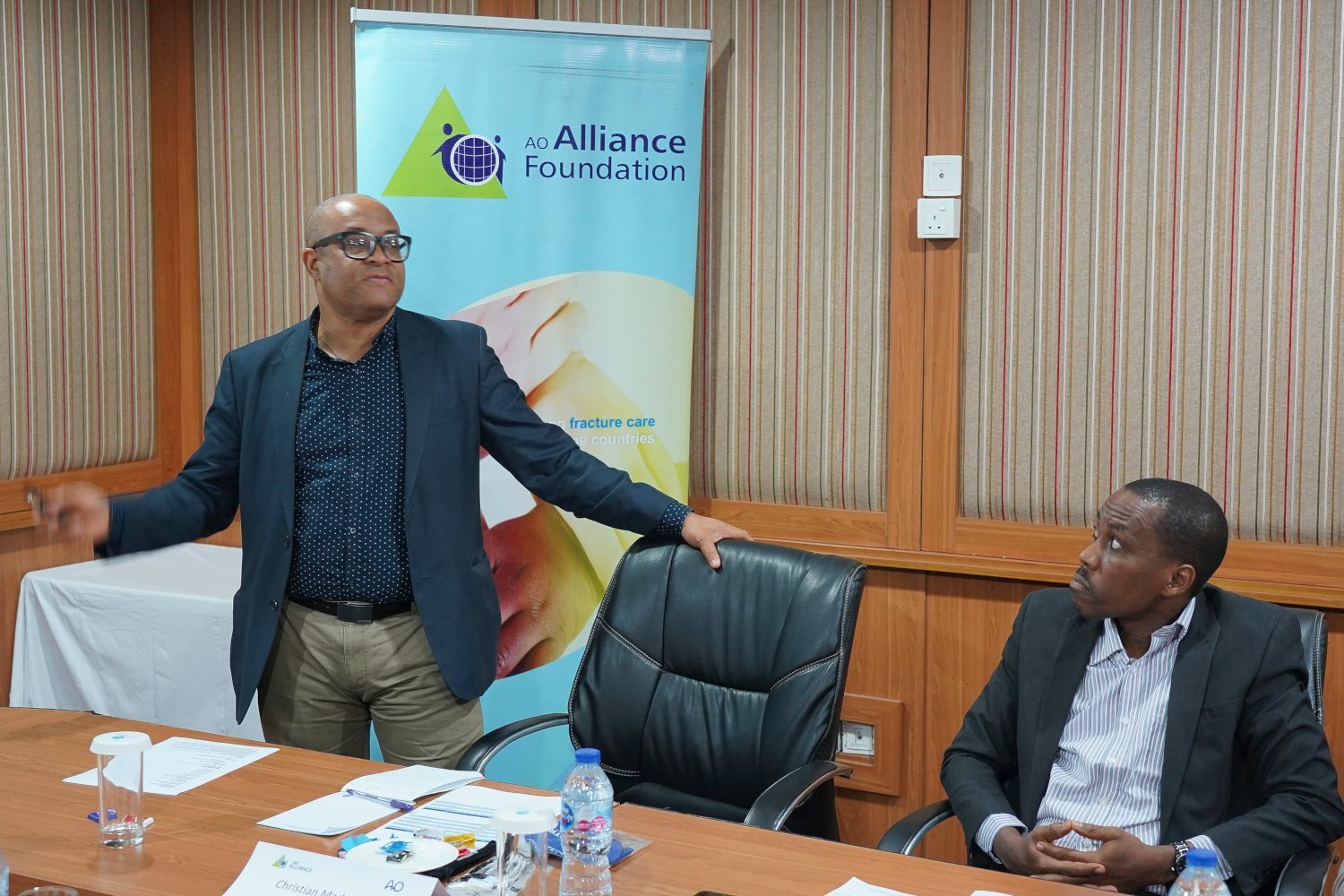 Christian Madubueze, Nigerian Orthopedic Association