Making a difference with Naton Medical and AO Alliance
Many surgeons in low-resource settings do not have access to safe, affordable, and reliable orthopedic implants and equipment. Medical equipment donations to low-resource settings is a frequently used strategy to address existing disparities. Challenges such as infrastructure gaps, lack of technological and maintenance capabilities, and procurement of implants have placed a significant burden on care for musculoskeletal injuries in low- and middle-income countries.
Naton Medical Group, a well-established medical enterprise in China contributing to the medtech industry, has been donating implants to the AO Alliance for use in sub-Saharan African (SSA) countries since 2018. Starter kits, comprising the most widely used plates and screws to stabilize fractures with an operation, were developed with the AO Alliance African network. Forty of these kits were distributed to five SSA countries so far: Malawi, Ghana, Ethiopia, Tanzania, and Cameroon. The kits remain in AO Alliance's possession and beneficiaries report on their use to record clinical evidence.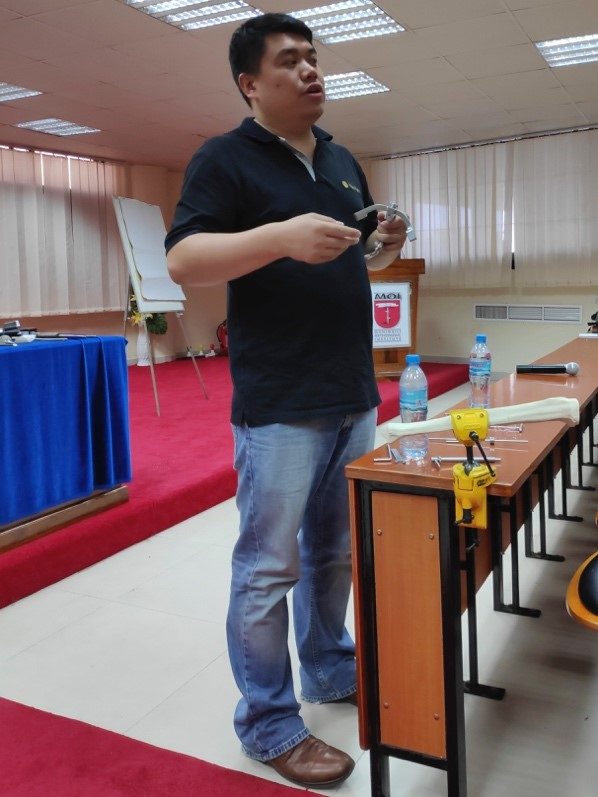 Mr. Zhao Yiwu, Chairman, Beijing Naton Technology Group, personally oversaw the donation of the implants and equipment. At the behest of Mr. Zhao, in 2019, the Naton regional technical specialist travelled to Dar es Salaam, Tanzania to mentor the trauma and orthopedic department at the Muhimbili Orthopaedic Institute on the use of the products. The department chief, Dr Joseph Mwanga, is a member of the AO Alliance English-speaking Africa Steering Committee.
They had two consecutive days of workshops and product features/surgical technique demonstrations to ensure proper use of the donated kits. Most of the surgeons and nurses at the Institute participated "" with much enthusiasm "" thanks to Dr Mwanga who was able to gather them despite their busy schedules.
The AO Alliance and Naton continue to work on a sustainable supply chain of routine orthopedic implants in LMICs.