After a suspension of several months, our educational events in Ghana resumed with a course for operating room personnel (ORP) on the basic principles of fracture management. The event took place in Accra, from February 17 to 19 and brought together 30 participants from the Accra-based Perioperative Nursing School.
Organizing a course with practical exercises that comply with COVID-19 hygiene regulations and social distancing required attention to detail. The AO Alliance designated a hygiene officer to ensure our participants and faculty complied with the measures and could attend this event safely. The officer prepared the venue ahead of the course; rental of a more spacious room with separate entrance and exit doors, supplying hygiene kits for each participant (disposable masks and hand sanitizer), putting up numerous posters indicating health and safety guidelines and ensuring practical workstation tables were set for only two participants instead of four.
Course Chair, Stella Minta, ensured the smooth running of the event, taught by nine national faculty. She noted with satisfaction that the course proceeded without a hitch, thanks to the dedication of the faculty and the active involvement of the participants, who particularly appreciated sharing experiences with their peers, and enthusiastically took part in the practical exercises, which will enable them to better assist trauma and orthopedic surgeons during surgery. It was good to be back, learning and sharing with peers in-person.
Fatmata Jalloh, one of the participants, concluded by thanking the AO Alliance and the Perioperative Nursing School, and encouraging her peers to immediately put their new skills to practice so that they can become agents of change in their respective hospitals¬""see her Facebook post below.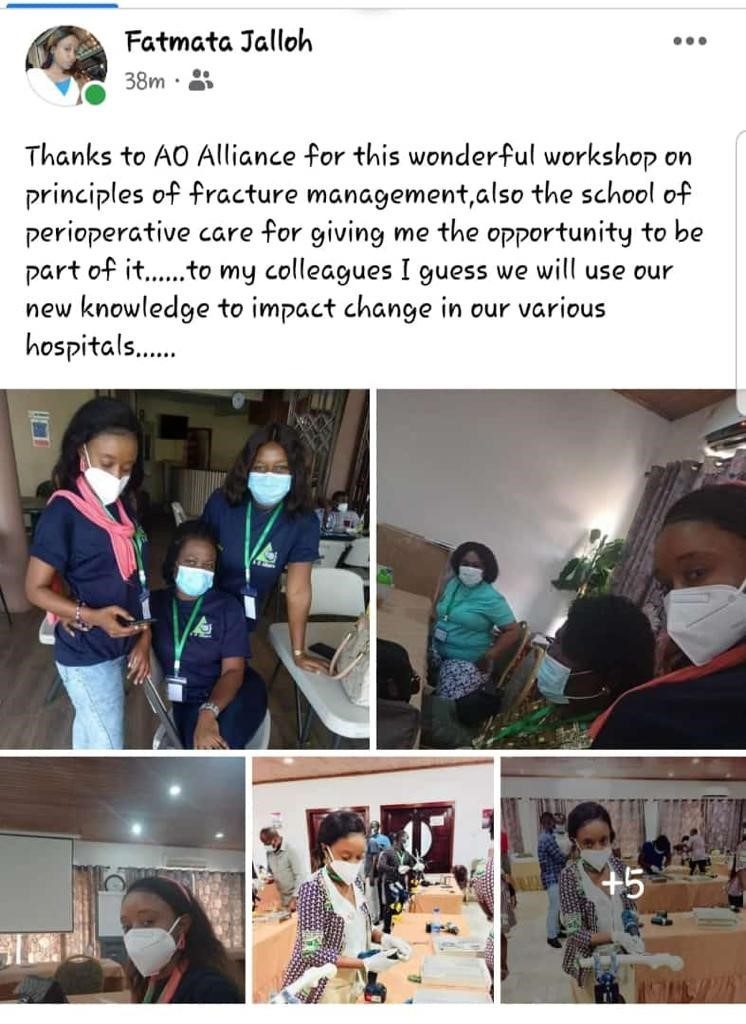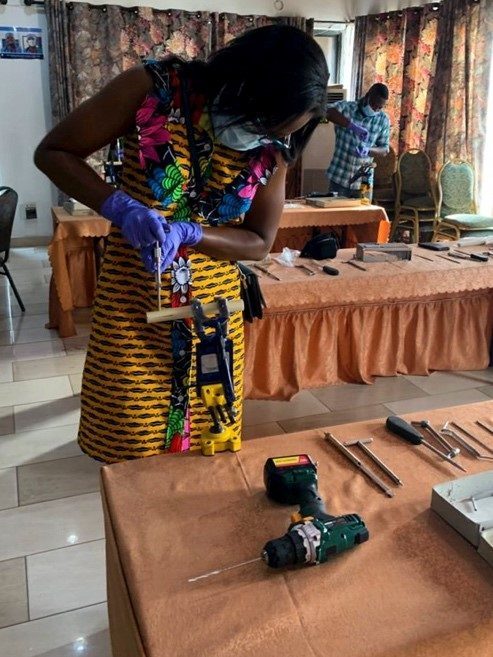 Operating room nurse following a practical exercise on the operative treatment of fractures, Accra, Ghana, February 19, 2021.