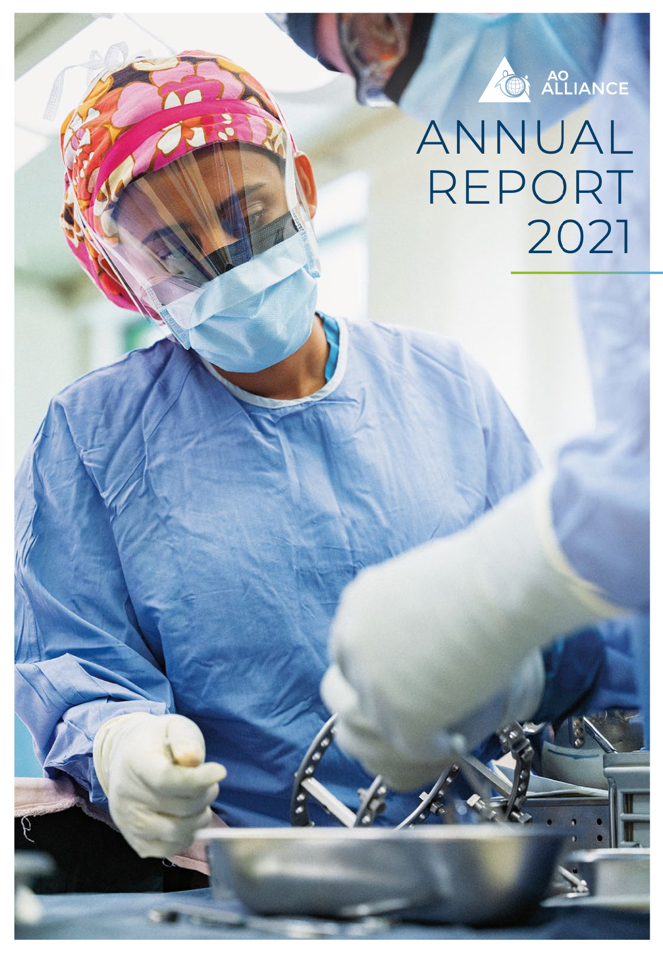 Since 2015, the AO Alliance has been investing in capacity-building programs that improve care of the injured in sub-Saharan Africa and Asia to prevent musculoskeletal disability and reduce poverty. 2021 saw our global footprint expand to an additional two countries: Liberia and Sierra Leone, bringing the total to 34 countries in the two continents, where we continued to deliver essential fracture care education.
A new country initiative in Burkina Faso was launched, with emphasis on strengthening trauma care coordination between university and district hospitals.
Despite the continuing pandemic, we were able to safely organize 230 face-to-face education events with over 5,000 healthcare workers trained in fracture management, thanks to our dedicated networks of national faculty.
Read the full report here.