Traditional Bone Setter (TBS) provide a significant proportion of primary fracture care in many sub-Saharan African countries, including many regions of Ghana and Ethiopia. Traditional bone setting has existed in Africa long before formal orthopedic medical care emerged. In sub-Saharan Africa, over 80 percent of people rely on medicinal plants and traditional medicines for their primary healthcare, including for fractures. Many patients are children, as primary caregivers decide for them the access to healthcare.
Two clinical research studies are underway in Ghana and Ethiopia to estimate the prevalence of catastrophic complications associated with traditional bone setting, to establish the feasibility of formal training of TBS and subsequent integration into the healthcare system. Both projects aim to reduce preventable catastrophic complications causing significant disabilities.
In Ghana, the project is under the leadership of Dr Dominic Yeboah at Komfo Anokye Teaching Hospital in Kumasi. The initiative in Ethiopia is led by Dr Mengistu Gebreyohanes in Hawassa. With his hospital peers, the Hawassa group have created an app called BOSAD (BOne Setter Associated Disability).
The vision for many sub-Saharan African countries where AO Alliance is active is the following: by 2030, the practices and complications of TBS for musculoskeletal injuries will be reduced by 50 percent throughout the countries.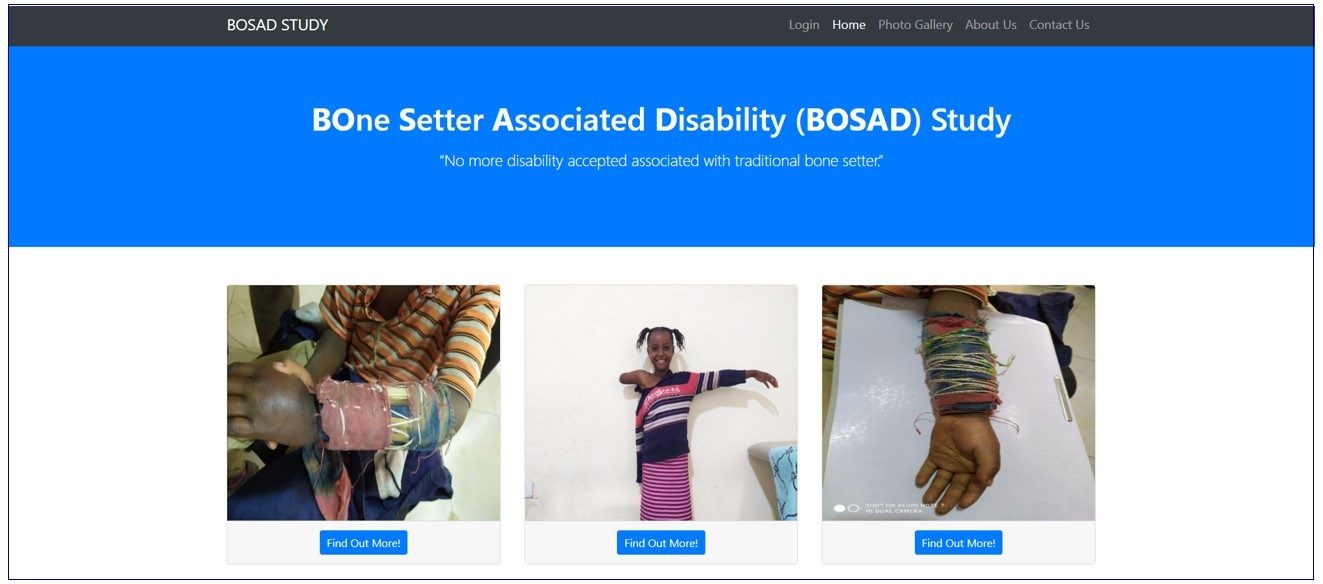 BOSAD app in beta version development