AO Alliance Managing Director, Dr Claude Martin jr, was awarded the 2019 TKS Gold Medal on Saturday September 18, 2021. The award ceremony, originally due take place during the 40th SICOT World Orthopaedic Congress in December 2019, was postponed due to the coronavirus pandemic. This year, the event took place virtually.
Every year, World Orthopaedic Concern (WOC (Int)) awards the TKS Gold medal to one person who has made significant contributions in advancing orthopedics in low- and middle-income countries (LMICs).
WOC (Int) first began issuing the award, named after Prof TK Shanmugasunderam (1929-2008), in 2011. Prof Shanmugasunderam was a world renown leader in traumatology, orthopedics and spine surgery, and taught thousands of medical students over the course of his 30+ year teaching career in India.
Martin's involvement in LMICs started when he headed AO Trauma at the AO and began leading projects in LMICs through the AO Socio-Economic Committee (AO SEC) in 2010.
When the AO Alliance was founded in 2015, taking over AO SEC's education activities, Martin who was himself a former hand surgeon, was assigned to the position of Managing Director. He has since steered the organization in becoming a leader in fracture care education and capacity-building for trauma and orthopedic surgeons and other healthcare workers in 24 countries in Sub-Saharan Africa and 8 countries in Asia.
Martin commented on the prestigious nomination: "It's an honour to even be considered for such an award, but it is the AO Alliance network of faculty and community that are the ones that make it all happen. The AO Alliance is happy to have this recognition of its work in strengthening care of the injured in LMICs".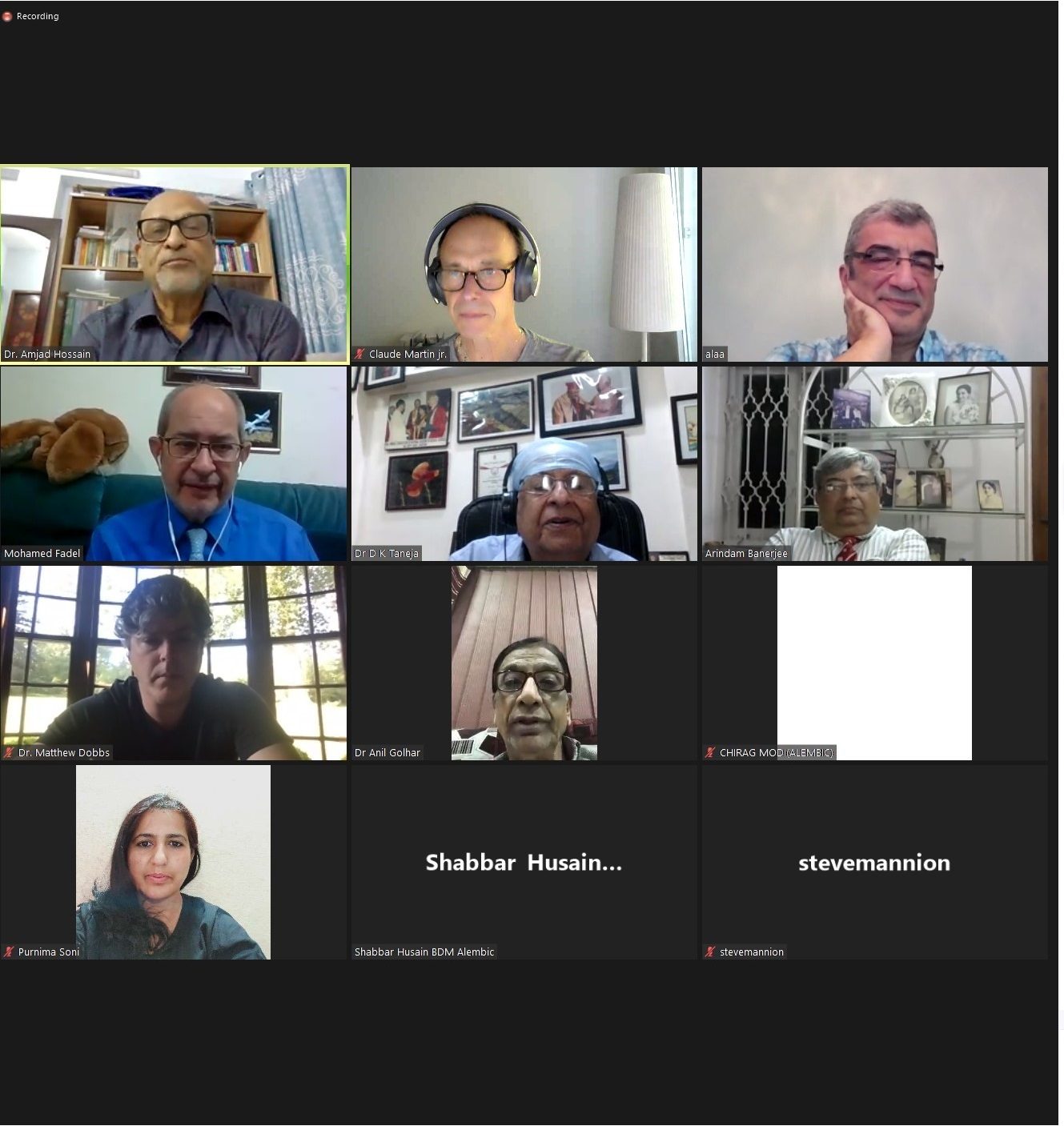 Claude Martin jr is awarded the TKS Gold Medal during the virtual WOC-SICOT meeting on September 18, 2021.