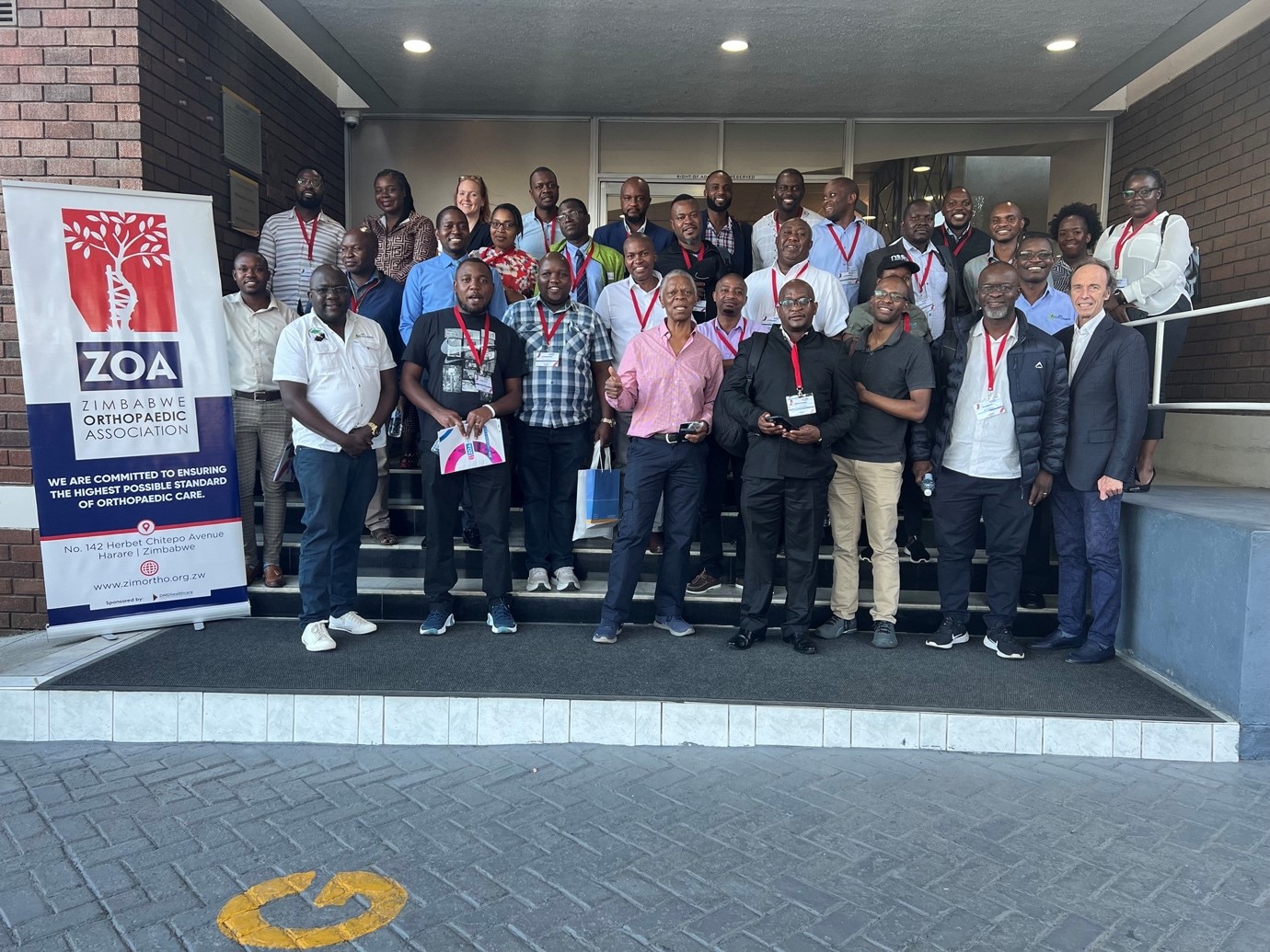 Zimbabwe Orthopedic Association Gathers in Mutare to Address Trauma Care in Low-Resource Countries
Trauma and orthopedic surgeons from across Zimbabwe and beyond converged in Mutare for the annual meeting of the Zimbabwe Orthopedic Association. This year's conference, which was held from October 20-23, focused on a critical and timely topic–trauma care in low-resource countries.
The conference aimed to address the challenges faced in providing effective trauma care in regions with limited resources. Zimbabwe, like many other low-income countries, encounters significant obstacles in delivering high-quality orthopedic care to trauma patients, due to inadequate infrastructure and a shortage of medical supplies.
Prominent orthopedic surgeons, trauma specialists, and healthcare administrators shared their insights and experiences to find innovative solutions. Delegates had the opportunity to attend informative sessions and workshops, participate in discussions, and network with experts in the field.
Dr Malvern Nyamutora, President of the Zimbabwe Orthopedic Association, emphasized the importance of this gathering, stating, "our aim is to empower healthcare professionals with the knowledge and strategies to deliver trauma care effectively, even in challenging circumstances. This conference is a pivotal platform for learning and collaboration."
The meeting's agenda included presentations on adapting techniques to available resources, improving post-trauma rehabilitation, and fostering international cooperation. Additionally, the association explored partnerships with organizations dedicated to enhancing medical infrastructure and access to essential supplies in low-resource countries.
Mr Maxman F Gova, the grandfather of trauma and orthopedic surgery in Zimbabwe, moderated the keynote lecture given by Dr Claude Martin jr., AO Alliance Managing Director. His presentation dealt with fracture care guidelines adapted to low-resource settings and concluded that they actually do improve patient care.
The AO Alliance showcased its activities through an AO Alliance symposium. Drs Jonathan Sitali (Zambia), Foster Amponsah (Ghana), Nicholas Lubega (Malawi), and Tongai Chitsamatanga (Zimbabwe), each highlighted AO Alliance activities in Sub-Saharan Africa.
Mutare, with its picturesque landscapes and vibrant culture, provided an ideal backdrop for this essential event. The Zimbabwe Orthopedic Association is committed to elevating trauma care standards, and this annual meeting was a significant step in achieving that goal.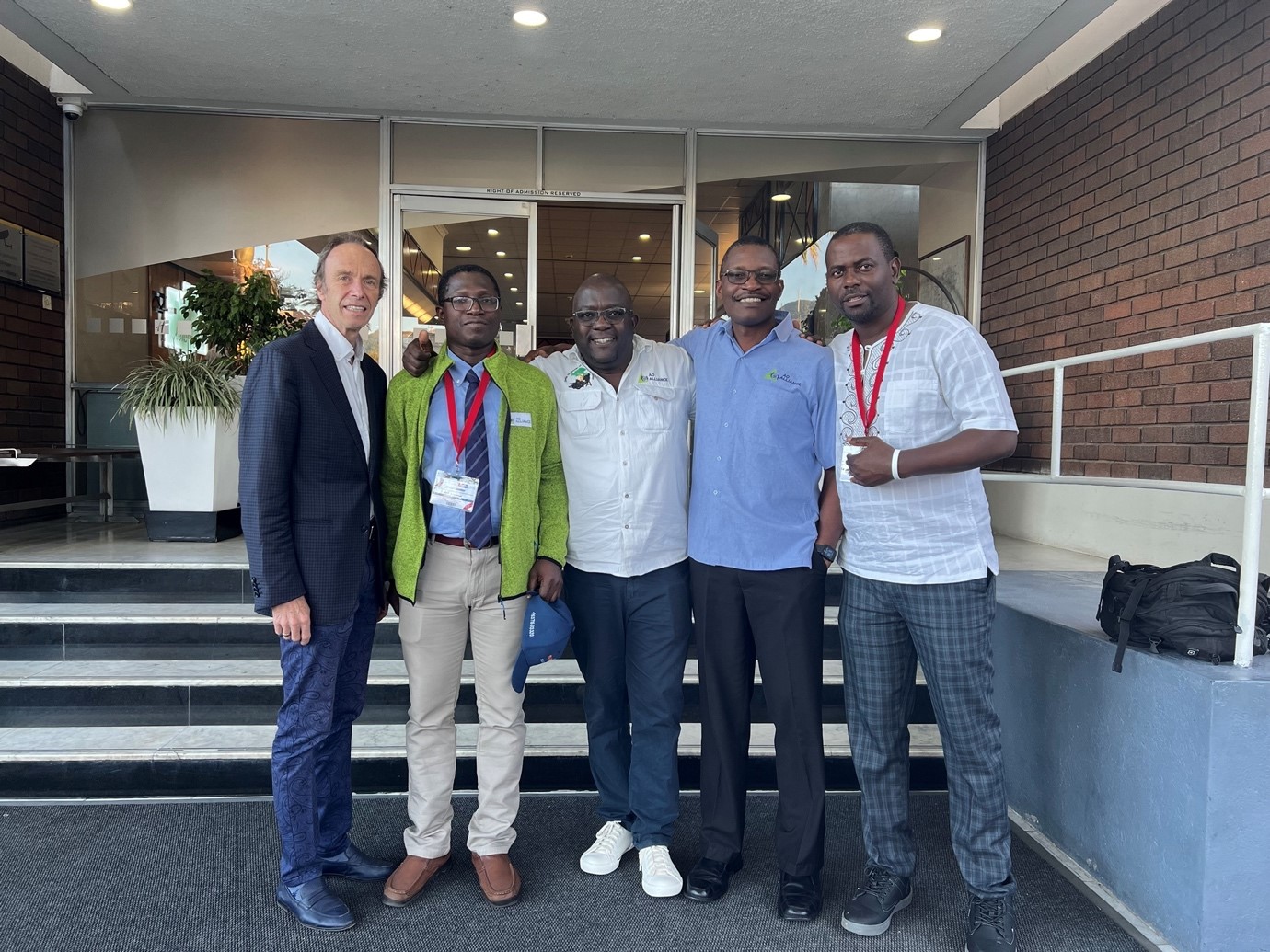 Claude Martin Jr, Foster Amponsah, Jonathan Sitali, Nicholas Lubega, and Tongai Chitsamatanga